Campervan Hire Hobart
Search for Campervan Rental in Hobart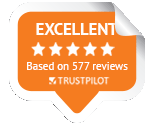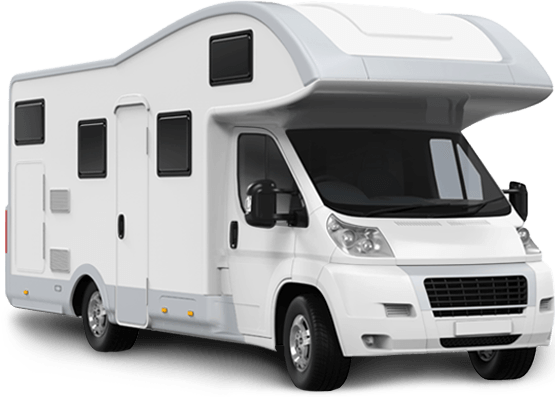 Having access to
campervan hire
in Hobart is a fantastic way to experience one of the most happening areas in all of Australia. This sometimes forgotten holiday spot is full of flavour, featuring a huge range of awesome eateries and drinking holes, incredible cultural touchstones and, perhaps most importantly, gateways to breathtaking natural beauty.
It is this final point that might be the most appealing thing about Hobart, and
Tasmania
in general, and why it is such an incredible spot for a holiday. While The Apple Isle certainly isn't thought of in the same way as beachy, summery hotspots like
Sydney
,
Brisbane
, and
Perth
, that doesn't mean there isn't plenty of absolutely outstanding outdoor adventures to be had. From beaches and swim spots, to seaside cliff settings, and amazing trails (oh, the hikes you will have!), Hobart and the rest of Tassie is a dream destination for adventure seekers, leisurely enjoyers of the great outdoors, and those who just want to get off the mainland and see another part of the country.
Grabbing a campervan in Hobart gives you a chance to do it all not only in Tassie's capital, but also in
Launceston
and other regions around the island. Although
car hire in Hobart
will give you the power to motor around the island on your own schedule, renting a motorhome adds comfortable quarters to your wheels. By having not only your transportation, but also your accommodation more or less sorted out before you even land at Hobart Airport, you alleviate so many of the potential headaches that can come with planning your holiday. Eliminating these roadblocks frees you up to look forward to and then enjoy your trip instead of worrying about it!
And with a huge range of makes and models from some of the most trusted brands in the world, including
Mighty
,
Maui
,
Lets Go
,
Travellers Autobarn
,
Go Cheap
,
Jucy Rentals
, and
Britz
, you'll be getting keys to a dependable machine that you can feel comfortable taking around the island as you please.
Now that you've got campervan rental in Hobart sorted out, you can start making a list so you can hit all the best parts of Tassie. Need a bit of help? That's what we're here for! Check out some of the great attractions around the island so you can be ready to cruise from Hobart in your motorhome rental.
Stay Local with Campervan Hire in Hobart
Having the keys to motorhome hire in Hobart might give you the urge to turn over the engine and get on your way to your next destination. But don't be too quick to abandon the capital of Tasmania! There are plenty of spectacular things to check out before you hit the road.
What to Do in Hobart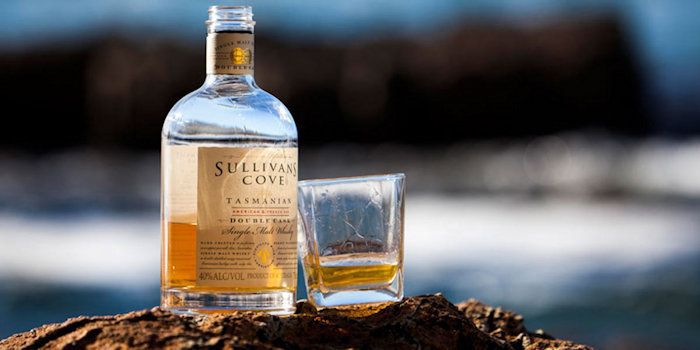 There's a lot of well-warranted hype around Tasmanian whiskey, and Hobart is a great place to see why
Source: Tasvacations.com
Even if you only want to spend a day or two in the capital before heading out into greater Tassie, you can pack your hours full of fun quite easily. Here are a few ways to do so.
MONA
The Museum of Old and New Art (MONA) is an amazing building that houses eye-opening works that are a bit different from your traditional museum fare. Instead of classic paintings, sculptures, and artefacts, you'll find mind-bending contemporary pieces that will stretch your definition of what art can be. Some of it is a bit NSFW, so bear that in mind if you're going to take the kiddos.
Salamanca Place
This district on the water is home to a variety of great restaurants and shops as well as the ever-popular Salamanca Markets, which take place every Saturday. Thousands come to browse fresh produce and handmade crafts from some of the most creative people on the island.
Whiskey
If you think you could go for a bit of grandpa's old cough syrup, Hobart can hook you up. Pop into the Lark Distillery or Sullivans Cove for a tour or a taste. While you're there, grab a few bottles to take with you on your travels, so when you set up shop for the night you can sit outside your motorhome and enjoy a nightcap.
Where to Stay in Hobart
While there are plenty of great traditional accommodation options in Hobart, having your own portable place to stay means you don't have to worry about shopping around for the best price or worrying about tricky vacancies putting a dent in your plans.
If you want to get a bit outside the city limits, you can book a spot at the Richmond Caravan and Camper Park. It gives you a base that's not too far from town and features enough extras to keep the kiddos happy and playing outside. As an added bonus, you'll be within a stone's throw of the oldest bridge in Australia!
Meanwhile, Seven Mile Beach Caravan and Cabin Park is a bit closer, just about a 15-minute drive from the Hobart CBD, and puts you on the coast of the delightful Seven Mile Beach.
Look North and Head for Cradle Country


Cradle Country, in the north of Tassie, is a breath of fresh air after your time in Hobart
Source: discovertasmania.com.au
If you're a fan of the outdoors, especially one who doesn't mind spending a bit of time out under the stars, Cradle Country needs to be on your itinerary. It's tailor-made for those travelling in a campervan, as there are plenty of convenient places to anchor down for a day or two or even upwards of a week as you try to traverse some of the tougher treks in the country, if not the entire Southern Hemisphere.
Here's what you need to know about the region.
How to Get into Cradle Country
Heading up north from Hobart is easy and can be quite a treat in itself. Grab your motorhome hire in Hobart and head up National Highway 1. This motorway cruises up north and then juts over to the west before continuing on to the north coast. This will take you into the heart of Cradle Country. From here you can diverge from the road as you'd like, depending on which part of the area you want to hit.
Lace-Up Your Hiking Boots
The marquee attraction at Cradle Mountain is the Overland Track. This 65km route is one of the most difficult and demanding walks in Australia and is popular with trekkers from all over the world. If you expect to do the entire thing, you'll want to budget 5-6 days and make sure you don't leave any of your camping gear in the motorhome!
Where to Park Your Motorhome Rental

Bask in the glory of Cradle Country comfortably with a site at Discovery Holiday Parks at Cradle Mountain

There are several great spots to stay when you're there, one of which is Discovery Holiday Parks at Cradle Mountain. This chain of campervan lodgings is a dependable spot for travellers across Australia, and the location here at Cradle Mountain is no different. Chill out and take advantage of the trusty powered sites or get off your bum and check out the amazing Lake St. Clair National Park!
Devonport
If you want to carry on past the mountainous portion of Cradle Country, you can head for Devonport. This coastal town has plenty to do for the entire family and offers a nice snapshot of what Tasmania is all about. Weather permitting, you can splash around in the sea or stroll or ride across the walking and cycling tracks that zigzag through the city. And you won't be too far from the aforementioned Cradle Mountain, so you can always head there when you're ready to tackle a mammoth walk. For added convenience, there's also a Discovery Holiday Park in Devonport.
Devonport also doubles as one end of the Spirit of Tasmania ferry service. If you're ready to take the next step on your big Australian trip, you can hop aboard and cruise up to Victoria. There you can rent a campervan in Melbourne and continue living and loving life on the road.
Taking Your Campervan Hire from Hobart to Launceston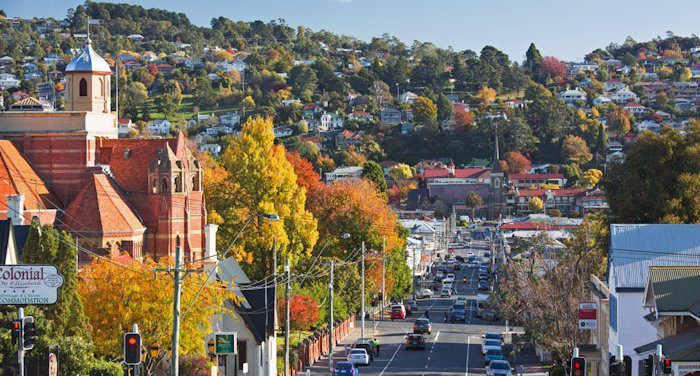 Launceston is another bright northern light of the island
Source: realestate.com.au
Outside of Hobart, there's little doubt that Launceston is the top attraction when it comes to cities in Tasmania. Luckily for you, it's not too far from the island's capital! You can rent your campervan in Hobart and, after enjoying the greatness of that city, make your way pretty much straight north to Launceston.
The Road to Launceston
Much like the route to Devonport, most of your travelling to Launceston in your motorhome hire from Hobart is a pretty straight shot up National Highway 1. The journey should take about 2.5 hours and covers about 201km of road.
Campervan Parks Near Launceston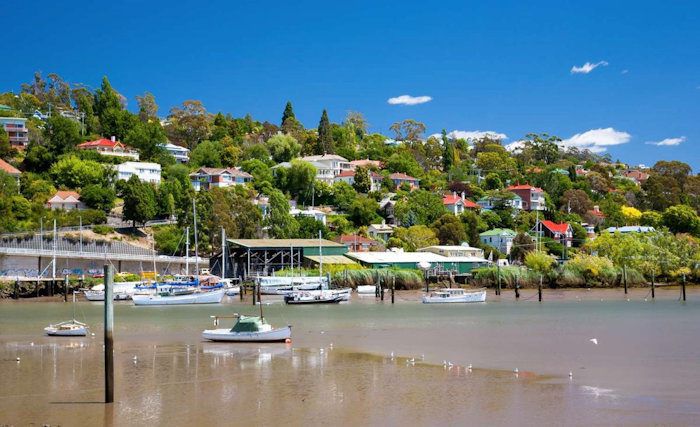 The Big4 Launceston holiday park gives you access to one of Australia's finest cities
Source: big4.com.au
When you get to town, there are several places you can stay with your motorhome.
The Discover Holiday Parks in Hadspen Park is another version of the great campervan park chain that will give you a convenient site for your vehicle as you explore everything that makes Launceston and its surrounds so wonderful. Big4 Launceston is another well-known favourite of the travelling community as well.
What to Do in (and out of) Launceston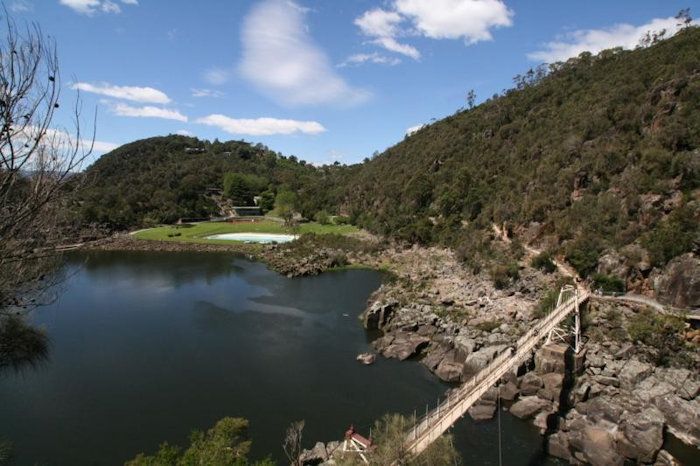 Beautiful Cataract Gorge has a little something for just about any outdoor enthusiast
Source: launcestoncataractgorge.com.au
One of the finest natural attractions in Launceston is Cataract Gorge. You can hike some of the trails on offer or take a ride on the lovely chairlift that will have you enjoying tremendous views of the area. Another great aspect of Cataract Gorge is First Basin, a sensational swim spot when the weather is cooperating. What's even better is that you don't even have to fire up the motorhome to get to this place, as it's just about 1.5km from the Launceston CBD, plenty close enough to walk if you feel like it.
If you want to keep on keepin' on in your campervan rental, another great road trip you can take is through the Tamar Valley, which is full of amazing orchids and wineries just waiting to be sampled by you and your travelling party. This region, which sits just north of Launceston, is full of lush, green, rolling hills that provide a scenic background for your drive. In addition to the undulating terrain, you'll have the winding Tamar River out the window to keep you company.
What to Expect from Campervan Hire in Tasmania
Never been to Tasmania? Haven't felt the joy of cruising through the countryside in a hired motorhome? No dramas! Here's a bit of inside info you can use to get ready for your big trip.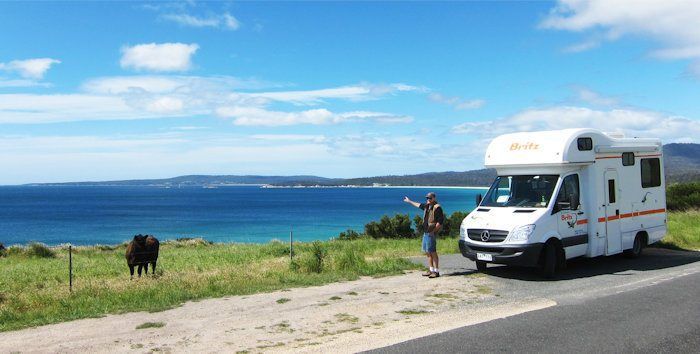 Tick all the boxes on your holiday to-do list with campervan hire in Hobart
What You'll Get with Your Hobart Campervan Rental
When you rent one of DriveNow's campervans in Hobart, you'll get much more than transportation and accommodation. Many of our spacious motorhomes come will all sorts of other goodies that can turn a good trip into a great one. Enjoy your downtime with fold-out shelter than you can set up to ward off the rain or escape the beating sun. Or cook up a movable feast that you can eat with quality cutlery that comes included in many of our vehicles. You might even find seating and sleeping equipment that can make everything that much more comfortable.
Driving Your Campervan in Hobart and Beyond
Driving a campervan in a foreign area might seem daunting, but it's really not too bad! Many of the vehicles on offer every day from DriveNow are not only cheap, but also much smaller than the makes and models of years past. This doesn't mean you'll have to skimp on space inside; it simply means that, as technology and design has improved, so has our fleet of available motorhomes! Add to that many of the features you've come to know and love in your favourite everyday cars and trucks and you've got a machine you can handle.
Tasmania Weather
While we know you don't want to huff around extra luggage, it's still smart to make sure you have a range of clothing on hand for your trip to Tassie, especially if you'll be using your campervan as it was intended—for travel!
The winter temperatures usually sit between 3 and 11 degrees Celsius. In the summer months, from December to March, you'll get anywhere between 17 and 23 degrees Celsius.
Rain can come and go, so you'd be wise to carry some wet-weather gear if you can. This is especially true if you plan on taking advantage of any of the great hikes around the island.
Get the Keys to Cheap Campervan Hire in Hobart with DriveNow
DriveNow is your place to find and compare cheap campervan hire in Tasmania, whether it be Hobart, Launceston or their surrounding areas. That's because you can pull up lists of great motorhomes from a variety of quality suppliers with just a few taps or clicks on your favourite device. Then you can compare based on a range of features, including price, size, make and model, and more. Then just make your reservation and have the keys waiting for you upon arrival. No need to pay or even so much as supply your credit cards details until you settle up!
Campervan rental in Hobart with DriveNow gives you a chance to have a clearer picture on what makes and models are available by giving you the power to compare inventories from trusted suppliers. Strong partnerships with brands such as as Britz, Lets Go, Go Cheap, Travellers Autobarn, and Cruisin give you an array of mighty machines to choose from. Sort by size, color, price, and amenities to find a great option for you and your party. Then pick out where you want to pick it up and you're all set! And, on top of all this convenience, you'll get the lowest price around and up-front pricing, giving you a chance to think more about all the great Tassie times you'll be having and less about how much your spending on travel and accommodation.
Why Use DriveNow for Motorhome Hire in Hobart?
Quick and easy
Booking is made directly with the rental provider
Rate includes all taxes and levies (excludes young driver surcharge and optional extras)
100% based, owned and operated in Australia
Always searching for the latest and cheapest available rental rate
Immediate email confirmation and locked in rental rate
Hobart Campervan Rental Locations
Discover amazing experiences in Hobart