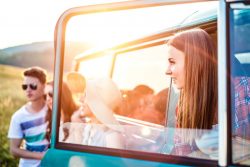 Christchurch is the oldest city in New Zealand. It's also one of the most beautiful and is recovering after the devastating 2011 earthquakes. Whether you want to explore the city's famous gardens, hit the snow or go on an outdoor adventure in the forest, Christchurch has everything. 
Planning a trip to Christchurch but wondering where to park your wheels? Visit DriveNow's website to hire a campervan so you can begin your adventure in this beautiful city!
Christchurch Top10 Holiday Park
This holiday park is the largest accommodation provider in the city. It's located on the outskirts of the CBD, making it more...
The post Campervan adventures in Christchurch appeared first on DriveNow Blog.