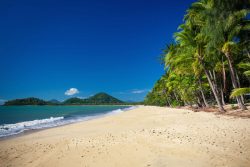 The fierce heat of summer months in Far North Queensland scare a lot of travellers away from Cairns. What many people don't realise is there are plenty of Cairns attractions where you can spend your days cooling off. Some of the best Cairns attractions are inland waterfalls and lakes where you can go swimming. Pick up your hire car from Cairns Airport this summer and visit one of these Cairns attractions.
Lake Eacham
Volcanic activity formed the gorgeous Lake Eacham, which is popular among locals. It's a clear, blue lake in the middle of a cool rainforest. Take the 3.5km walk more...
The post Cooling off with some Cairns attractions in summer appeared first on DriveNow Blog.