Campervan Hire Adelaide
Search for Campervan Rental in Adelaide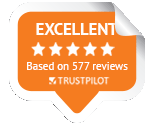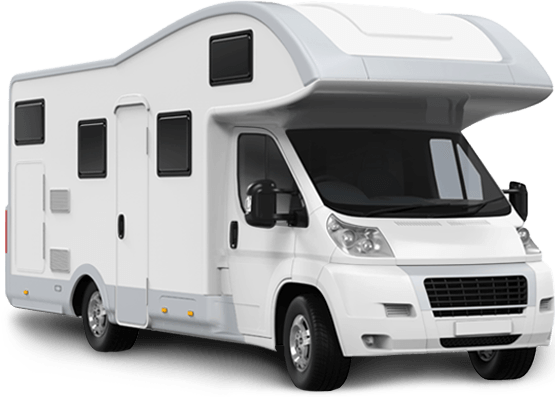 Explore Adelaide with campervan hire from DriveNow

Think of South Australia, and you might think of the outback, deserts, and wild animals. Although much of South Australia's charm lies in the opportunity to explore these rugged territories, there's also a great deal more to see and do that could come as a surprise.
A prime example of this is in South Australia's capital city,
Adelaide
. Historically this city has had a reputation for being a bit prim and proper, with its nickname 'The City of Churches' summing up the excitement on offer for visitors. However this could not be further from the truth. Adelaide is a laid back but busy mix of historical attractions and new, cosmopolitan living.
There are still plenty of grand buildings, museums, and beautiful parks to stroll around in, but the city has also recently undergone a huge transformation. You can now see a new boost of youthful energy in the form of music and arts venues, a buzzing food and drink scene, and world renowned events.
With all this excitement in one place and the wild Australian outback just a stone's throw away, Adelaide makes an excellent choice for a holiday destination. Whether you're here for a few days or a few weeks, an unforgettable way to travel the area is to hire your own
campervan
. Having your own set of wheels to take you to and from your outdoor adventures is a huge bonus, and with your home on wheels you have the extra convenience of not having to book accommodation.
RV hire in Adelaide comes in all shapes and sizes, with vehicles suiting pretty much all types of travellers and budgets. The easiest way to sort through this huge selection is to book with an unbiased comparison site like DriveNow. We compare vehicles from the most trusted and reliable operators in Adelaide, including
Maui
,
Cruisin
,
Mighty
,
Jucy
, and
Britz
to find you the best camper to suit your needs and budget.
Another great thing about Winnebago hire in Adelaide is the opportunity to arrange a one-way rental. This means, if you'd like to explore interstate to
Melbourne
,
Sydney
, or even a full cross-country adventure to
Alice Springs
,
Brisbane
, or
Cairns
, you can drop your campervan off at your final destination, saving you from doing the same driving twice.
Fancy a city break with a few gentle road trips in between? There's a camper for you. Or are you gearing up for a full-on outback adventure? There's one for that, too. No matter what you're hoping from your motorhome hire in Adelaide, make sure DriveNow is your first port of call.
What to Look Out For on Your Trip to Adelaide
So you've landed in Adelaide Airport, picked up the keys to your new campervan or motorhome, and now you're ready to see some sights. While some people might head straight for the open road to make the most of the stunning natural environment, there's a whole lot to explore in Adelaide itself before you head off. Check out some of these highlights before shooting off on your drive.
Glenelg Beach
Just 12km from the centre of Adelaide is the relaxed, sunny suburb of Glenelg, complete with its famous white sandy beach. This beach is a particular hit with visitors as well as locals, as there is a wide range of activities available besides just lounging on the sand. Head out on a sailing tour of the area, swim with the local dolphins, and go snorkelling, scuba diving, or even jet boating! The beach is family and dog friendly and is a great place to do a bit of shopping, grab some lunch, and just soak up the good vibes.
Adelaide Botanic Gardens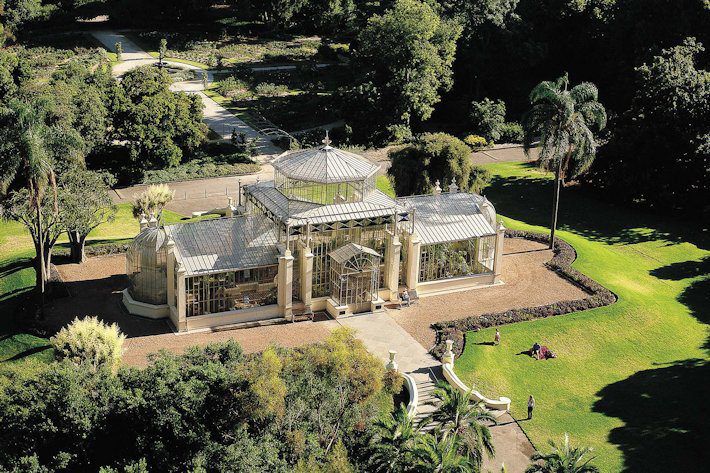 Wander around a green oasis in the heart of the city at Adelaide Botanic Gardens
Source: southaustralia.com
Adelaide is well known for being a green city, so what better place to appreciate this than in the spectacular Adelaide Botanic Gardens? Not just an ordinary stroll around the park, these botanic gardens are home to one of Australia's finest collections of native and exotic plants, with different species grouped into interesting landscaped gardens. If plants aren't your thing, you could still be impressed by the striking architecture used to house them, like the huge Bicentennial Conservatory and Palm House.
Central Markets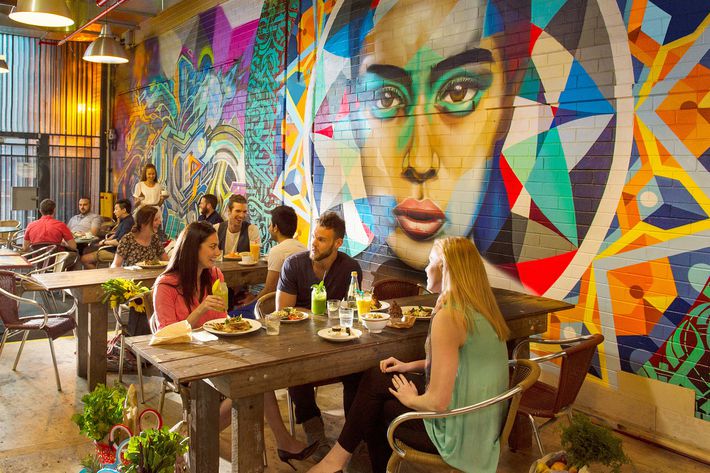 Sample your way around the Central Markets to enjoy a taste of South Australian produce
Source:
southaustralia.com
Adelaide has a thriving food and drink scene, with plenty of exciting restaurants, cafes, and bars for you to sample during your stay. With influences from Asia and across the globe as well as a focus on the Modern Australian menu, you'll have no trouble finding something to pair the local South Australian wines with. If you're looking for a bite to eat and want something a little lower key, head to the Central Markets. A huge part of South Australia's food history for more than 140 years, the markets are an integral part of the city and a great place to find fresh produce.
Where to Park Your Campervan Hire in Adelaide
If it's your first time sorting campervan rental in Adelaide, one of the first questions running through your head may be, 'Where are we going to sleep?' This is a valid question. Although your bed will be attached to your vehicle, you do want to make sure you're parked in a safe, convenient, and pleasant spot. While there are many places that you can simply pull up and set up camp without booking, it can often be easier to plan ahead and book a designated campground, where you can use power, water, and toilet facilities. Luckily, Adelaide and the surrounding area cater very well to campervan holidays, and there is a range of different campsites depending on how wild you'd like your adventure to be! Here are just a few.
BIG4 Adelaide Shores Caravan Park
If you've just landed in Adelaide or are hoping to spend a few days exploring the city, you probably won't want to travel too far from the city itself to park up. To solve this problem, there are a number of pleasant campsites either in Adelaide or within a short drive, one of which is the BIG4 AdelaideShores Holiday Park. Besides being conveniently situated on Adelaide's own West Beach, this Big4 location also has some impressive facilities that you'd expect more from a hotel than a campsite, including a lagoon style pool and go karts.
Cape Jervis Station and Caravan Park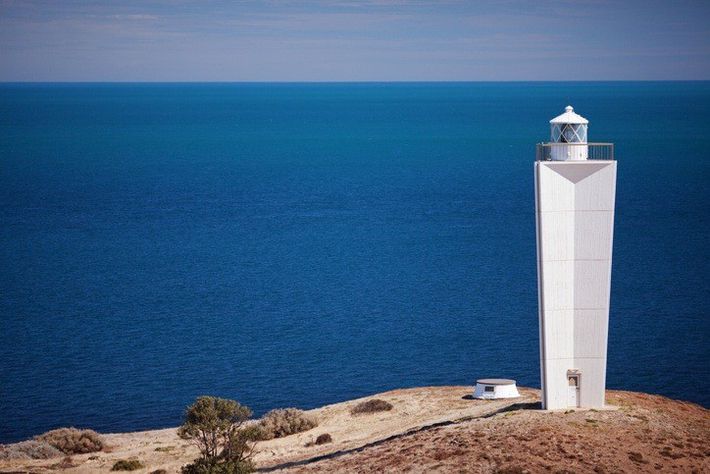 Cape Jervis Lighthouse on the Fleurieu Peninsula in South Australia
For a more low key and rustic experience, head out of the city to a campground like the Cape Jervis Station and Caravan Park. Located right next to the beach and with everything you need for a basic night's rest, this is a great spot to kick back, enjoy the peace and quiet, and hopefully catch a sunset or two!
Adelaide Hills
Adelaide is well known for its beautiful wine country, with many varieties of cool climate wines including Chardonnay, Pinot Noir, Riesling, and Sauvignon Blanc. At just a short drive in your camper hire from Adelaide, and in close proximity to national parks and conservation parks, the Adelaide Hills are a great place to come and sample some of the goods. Like many wineries, not only is this setting beautiful, but it also comes hand in hand with delicious restaurants and farm shops for you to try out other produce. Park up at the Hahndorf Resort Tourist Park or Barossa Tourist Park, and enjoy an excellent combination of camping with fine food and wine.
Get Inspired for Your Adventure with Road Trips from Adelaide
If you can drag yourself away from the relaxing beaches and delicious food in Adelaide, you might want to give your fresh new wheels a spin. Whether you're after a long roadie or a quick day trip, check out some of these popular spots to start planning your adventure.
Victor Harbor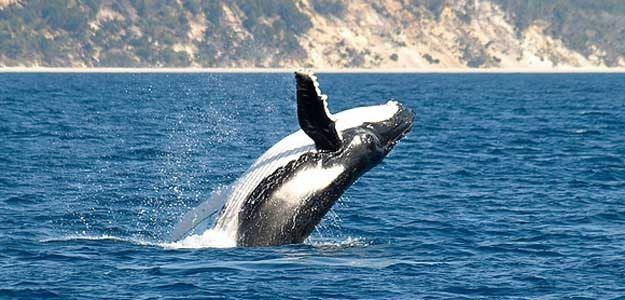 Spot some migrating whales from your motorhome or campervan hire in Victor Harbor
Source: australiantraveller.com
Just 80km from the city, Victor Harbor is a popular seaside destination in easy driving distance for a road trip in your motorhome hire from Adelaide. If it's fresh air and relaxation you're after, then you've come to the right place. This city is a stone's throw away from some incredible walks, drives, and general beauty spots, like the Deep Creek Conservation Park and Heysen Trail. Victor Harbor is also famous for wildlife spotting, as it's a great place to see whales as they make their annual migration. You can also visit penguins on Granite Island, or continue your travels to Kangaroo Island to spot some furry creatures in their natural habitats.
Adelaide to Perth
If you've got more than a week to enjoy your campervan hire in Adelaide, consider heading on the epic road trip from Adelaide to Perth. This trip can take anything from a week to months, depending on how long you wish to spend in each place, but to really make the most of the journey two weeks would be optimal. The trip is one of the most epic in Australia, taking in mining towns, caves, bushwalks, and stunning views of the coastline.
Flinders Ranges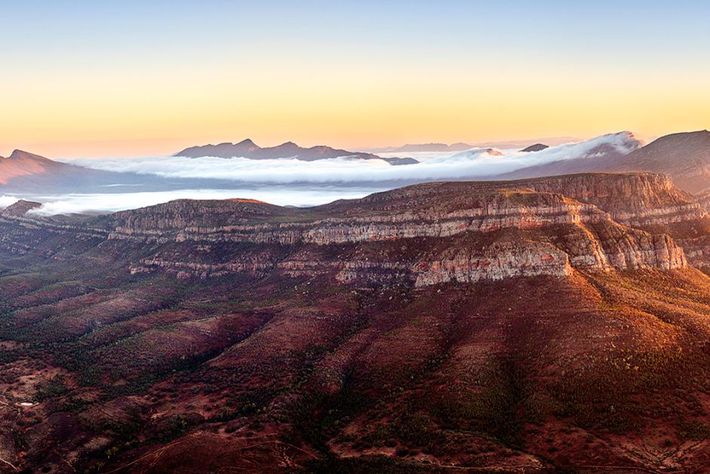 The majesty of the Flinders Ranges makes them well worth a visit during your South Australian trip
Source: abc.net.au
Discover what the outback is all about with a trip to Flinders Ranges, about 220 km from Adelaide. This area is home to some incredible scenery and wildlife for you to explore, including huge grasslands, deserted mountains, and gorges. Flinders Ranges is an ideal place to come in your Adelaide campervan hire, as there are plenty of campsites and places to park up, but with more than enough open space for you to enjoy the peace and quiet.
Barossa Valley
If you didn't get your fill of wine tastings from the local wineries in the Adelaide Hills, there's plenty more in store for you. The Barossa Valley is one of the world's most famous wine regions, an area that produces more than 21% of all of Australia's wine! The Barossa Valley is just 65km away, making it an ideal day trip in your motorhome hire from Adelaide. It's not all about the wine, either, as the stunning surrounding landscape is a reason in itself to visit the area. There are the glorious Barossa Regional Parks, Kaiserstuhl Conservation Park, and farmers markets to explore, as well as museums showing off the area's German heritage.
What to Expect from Your Camper Adventure to Adelaide
Now you've got a good idea of where you might visit with your campervan hire in Adelaide, it's time to start getting ready. For first time campers, it can be tricky to know what to pack or how to prepare. Here are a few tips to make sure you're as prepared as you can be for your camper hire in Adelaide to help your trip go as smoothly as possible.
Driving Your Camper
There's a common misconception that campervans and motorhomes are huge, bulky, vehicles that are difficult to drive. While this may have been the case many years ago, thankfully modern engineering has saved the day! These days, campervans are sleek, manoeuvrable, and almost as easy to drive as your everyday car. Most vehicles also have power steering and automatic transmission, taking the hard work out of hitting the road.
Parking and Camping in Adelaide and Beyond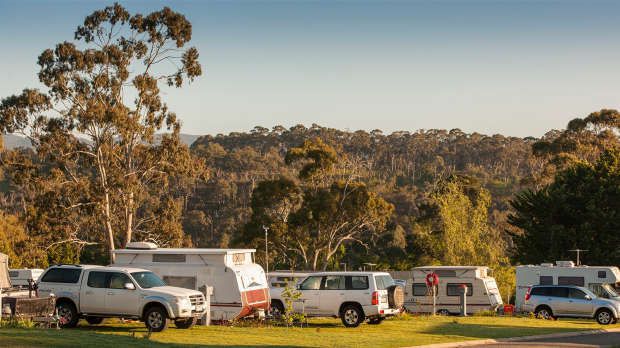 Park up in one of the many free campsites in South Australia
Source:
australiantraveller.com
One of the great things about campervan rental in Adelaide and South Australia is that you're never going to be short of open space. As soon as you head out of the city, there are almost endless places for you to explore, relax, and spend the night without having to worry about noisy neighbours! That being said, there is still some of this land that belongs to farmers or other owners who may not want you to park up on their turf. For this reason, it's best to head to one of the 100-plus designated campgrounds in South Australia. The best part about these is they're mostly free, and in peaceful, convenient places for you to get some sleep.
Packing for Your Adelaide Campervan Hire
If you're used to staying in hotels or B&Bs on your holidays, the idea of having your bed, kitchen, and living room all packed inside one vehicle might seem far-fetched! However, having a campervan certainly doesn't mean that you have to scrimp on your creature comforts, and you'll more than likely be pleasantly surprised by how much can be easily packed into your new home on wheels. Many of the DriveNow fleet come fully equipped with European Style kitchens, TV and DVD players, and air con, amongst much more!
In terms of what you'll need to bring, your vehicle will be kitted out with everything you need for eating, sleeping, and relaxing, so anything else is up to you. Each vehicle varies, so be sure to check the itinerary provided by your chosen operator when you make your booking to make sure you have everything you need.
Weather in Adelaide
The beautiful climate in South Australia is something that attracts many visitors each year. The area benefits from mild winters and dry summers, with an average temperature of 16 degrees in winter and 29 degrees in summer. Adelaide is in the driest state in Australia, so rain shouldn't be too much of a problem. However it's always good to be prepared, so check the weather before you head out to make sure you're ready for wet driving if it's forecast to downpour!
Compare Cheap Campervan Hire in Adelaide with DriveNow
DriveNow takes any hassle out of arranging campervan rental in Adelaide. We have partnerships with the most trustworthy and reliable brands in the market including Maui, Cruisin, Mighty, Jucy, and Britz, among others. This gives us a huge selection of great makes, models, and sizes for you to pick and choose from, ensuring you can hire a campervan in Adelaide that suits your needs.
On top of all this great selection, you'll also get the best pricing available. Using our comparison service, you can find the camper you need for the lowest possible price. Whatever price you see will be the best available price on the market, and we'll back this up with our lowest price guarantee. Another added bonus is that using our convenient comparison service is free! So there won't be any hidden fees or charges before, during, or after your trip.
You'll find campervan rental in Adelaide is so much easier and more efficient with the help of DriveNow. Simply arrive at the airport, pick up the keys to your new vehicle, and hit the road!
All of these perks add up to easy and straightforward campervan or motorhome rental in Adelaide that will help you get your travels started off on the right foot.
Why Use DriveNow for Campervan Hire in Adelaide?
We have partnered with all of Australia's top rental brands to maximise your choice
Who likes fees? 100% Free booking service
Guaranteed lowest rates
Speak to a local. Our reservations team is there to help and based in Australia
Immediate email confirmation and locked in rental rate
Having motorhome hire in Adelaide is an unforgettable way to explore the area. We've been helping travellers get the best deals on campervans since 2003, and are ready and waiting to help you compare and find the right fit.
looking for ideas on where to go in South Australia?
Here's some suggested itineraries from past travellers and our reservations team to wet your appetite around South Australia or travelling further afield:
Adelaide Campervan Rental Locations
Discover amazing experiences in Adelaide