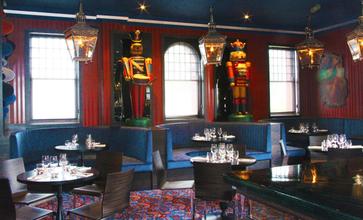 There's nothing better than escaping the chill and bunkering down with a good red and hearty pub lunch. Victorian pubs offer fantastic food and beer while the down to earth atmosphere makes for a great get together with friends.
It can be hard to decide where to go for your next pub experience. That's because there are literally hundreds of Victorian pubs scattered throughout Melbourne and across the countryside. So we've made it easy for you. Hire a car from Melbourne Airport and hit the road to get to one of these top Victorian pubs. (Just don't drink and drive).
Woodlands Hotel
The north Melbourne suburb of Coburg has one great place that's perfect for any special occasion. The Woodlands Hotel gives you something to look forward to each time you visit. It could be the modern Australian cuisine in the indoor dining room or a hearty meal in the outdoor garden area. You can sample craft beer in the front bar while enjoying live entertainment.
The Kilcunda Ocean View Hotel
Say hello to one of the best Victorian pubs in a paradise setting. Drive an hour and a half south east of Melbourne city to Kilcunda in Gippsland. You'll be met with rolling green hills and a rugged coastline. All the natural beauty is visible from the Kilcunda Ocean View Hotel. Enjoy a hearty meal and a glass or Phillip Island or Gippsland wine in front of the fire.
Tanswells Commercial Pub
Head on up to Victoria's High Country to experience this gem of a pub at Beechworth. Choose from craft beers and wines from across the region as you and your mates chat next to an open fire. Believe it or not, bushranger Ned Kelly and his Gang used to drink here too. Tanswells Commercial Pub gives you the chance to get in touch with history while having an unforgettable time.
The Wandi Pub
This is the place to be in winter after a hard day of hitting the slopes at Mount Hotham. It's popular for skiers and snowboarders to roll into the Wandi Pub at the bottom of the mountain to refuel. The 150-year-old pub offers all the scrumptious meals you could crave, including fat chips, steaks and bush-tomato sausages.
Royal George Hotel
This is one of the most beautiful Victorian pubs in the central region. The stunning hotel dates from the 1852, during the Gold Rush, and is a popular spot on a Friday. Order a steak or old-school parma at the front bar and top it off with craft beer, cider or wine from the Macedon Ranges.
BRIANNA PIAZZA