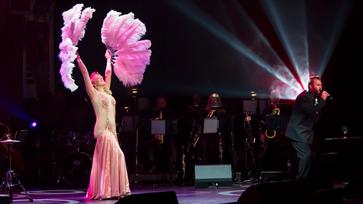 Many people head north when winter sets in. But there are many winter wonders down south, particularly winter events around Adelaide. The city's cooler months bring exciting food, drink and even art events.
Hire a car from Adelaide Airport and experience these winter events.
SALA Festival
1 – 31 August
The South Australian Living Artists (SALA) Festival is Australia's largest community-based visual arts festival. It features pop up exhibitions in cafes, galleries and wineries across South Australia. Witness incredible creations, which include sculptures, paintings, photography and moving images. You'll be glad to know that this festival is free.
Adelaide Beer and BBQ Weekend
12 – 14 July 2019
Get ready for an epic showcase of the best beer and cider. The refreshing drinks come from Australian and overseas creators. Then there's talented chefs who will happily cook up a BBQ storm with mouth-watering meats. More than 80 exhibitors gather to offer a diverse selection of brewers, cider makers and chefs.
The Adelaide Cabaret Festival
7 – 22 June 2019
This is one of the best winter events to hit Adelaide. It also happens to be the biggest cabaret festival in the world, which has earning a top spot on the international arts calendar. Talented acts take the stage at different venues across Adelaide. These include the Dunstan Playhouse, Her Majesty's Theatre and also Artspace.
Sea and Vines Festival
9 – 12 June 2019
Make the most of the June long weekend with the annual Sea and Vines Festival in McLaren Vale. This year marks 25 years of celebrating gourmet food and wine. No doubt next year you'll want to return for more! Expect French-themed lunches and shiraz masterclasses. There's also 10-course degustations and American BBQ.
Clare Valley Gourmet Weekend
17 – 19 May 2019
Enjoy one of South Australia's top events in a premier wine region, the Clare Valley. The Clare Valley Gourmet Weekend offers tastings and regionally inspired cuisine at more than 20 wineries. The Claire Valley Gourmet Weekend is Australia's oldest food and wine event, and it never fails to disappoint.
BRIANNA PIAZZA