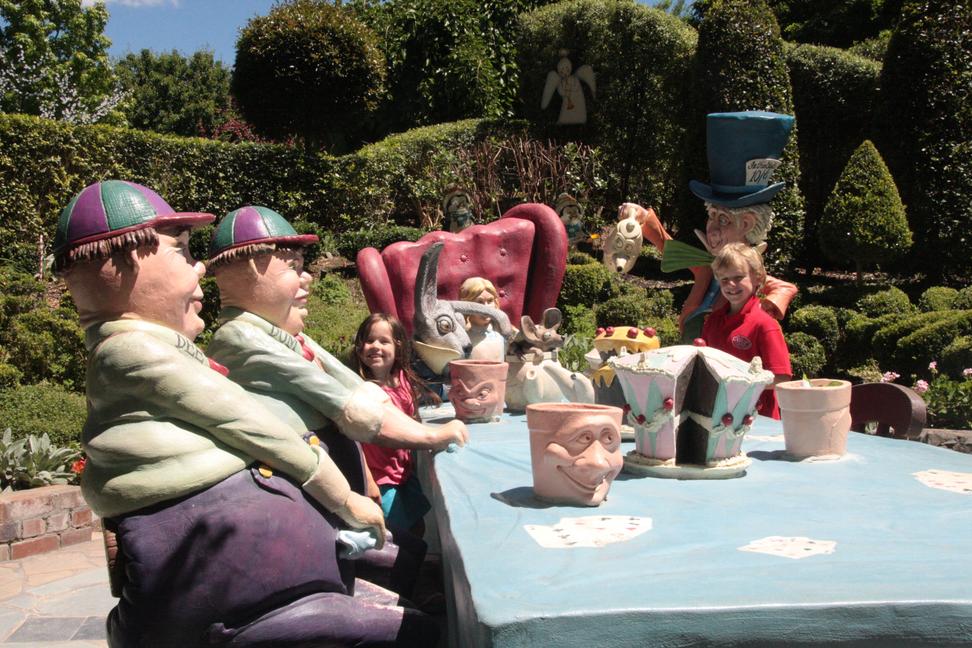 THE last time my husband and I were in the Newcastle/Hunter Valley region we were heading southbound and on a watertight timeframe so we didn't have the opportunity to take a detour via Pokolbin and check out one of Australia's best kept secrets – the Hunter Valley Gardens.
So on a recent trip to New South Wales we decided to grab a hire car in Sydney and head north on the M1 for an one-day road trip and then scoot inland after Cooranbong, taking in some off-the-beaten-track townships like Killingworth, Seahampton and Greta before arriving at spectacular Hunter Valley Gardens.
Smack in the middle of winery country, this day trip was reserved wholly for the gardens; we'd done the winery tour thing pre-kids but this was a trip with little people in mind.
The gardens themselves are beautiful. Situated on 16 hectares, they are thoughtfully themed and meticulously maintained. The moment you walk through the gates, there's an immediate magical feel to the place. The gardens are manicured according to each theme – the Oriental Garden, the Rose Garden and the Formal Garden and so on. Then you stumble across the Children's Storybook Garden. And if ever you're hoping to meet your inner child again, taking a stroll through this place is a must! Among the beautiful surrounds you will encounter all the old favourite larger-than-life fairytale characters including the Mad Hatter and Alice in Wonderland, Humpty Dumpty and all the king's men, Jack and Jill and several more.
When you're finished with exploring the gardens, the Hunter Valley Gardens Village has plenty to offer by way of cafes, boutique specialty shops, restaurants and one of the ost beautiful chapels you are likely to see.
One big tip:  No doubt you will work up a hearty appetite after you've wandered through the 60 acres of winding paths through the gorgeous gardens so make sure you stop off at the Taste Of The Country cafe and shop in the village. The food, service and arts and crafts are all first rate. The Real Hot Chocolate – a big mug of hot milk in which you dip a stick containing a large chunk of melting chocolate on the end. What an experience!