Despite the devastation of recent flooding and cyclones in Queensland, the sunshine state is still, and always will be, one of the country's best destinations for a road trip whether it's by rental car or a Brisbane campervan rental and you can rest assured the pathways are clear in the bottom half of the state which is brimming with magical experiences and, as Queensland Tourism's Shelley Winkel faithfully points out, "is incredibly resilient".
None more so than the beautiful Gold Coast region. After grabbing your hire car or campervan rental in Brisbane, head for a one-hour southerly spin on the Pacific Motorway and you'll be drenched in the sunshine and soft sands of the Gold Coast before you know it. Whether it be luxurious venues like the Sheraton Mirage Resort or a more family friendly holiday park such as Main Beach Tourist Park, there's a world of options for accommodation.
Then, of course, there's no shortage of theme parks for the more adventurous or amazing resort-themed shopping villages and well known restaurants in the heart of the Gold Coast. For others, it's simply a chance to park your vehicle and head for the beach!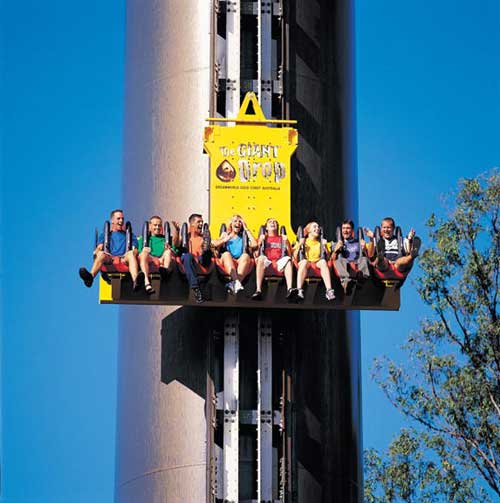 Late night shopping is a winner along Orchid and Elkhorn Avenues where names like Louis Vuitton, Salvatore Ferragamo and Prada lure shoppers from far and wide – this shopping strip is usually open until about 9pm-10pm each night. Also check out the Carara Markets each weekend.
One can't scoot around the part of the world without experiencing the thrills and spills of all the "worlds", the ultimate parks on the Gold Coast where as one journalist recently described it as being a place where "adrenalin junkies unite as one and families throw diets, caution and the real world out the window". Now that can only mean maximum fun! Highlights include Sea World (Main Beach), Warner Bros Movieworld and Wet N Wild (Oxenford), and Dreamworld and Whitewater World (Coomera).