COASTAL delights often come in small packages, and after snapping up a hot DriveNow deal on a Sydney campervan hire, we discovered our little seaside gem, Manning Point, after a four-hour drive north of Sydney hugging the east coast.
The drive itself is quite spectacular, as you begin with a 15km drive along the Pacific Hwy before launching into a 130km cruise up and down the snaking, sloping smooth road of  the Sydney Newcastle Fwy. Then it's a quick diversion back onto the Pacific Hwy for 40km before slowing things down to absorb the countryside – and watch for occasional potholes – as you wind your way through the mid-north coastal area's city's cities and hamlets including Taree and Old Bar.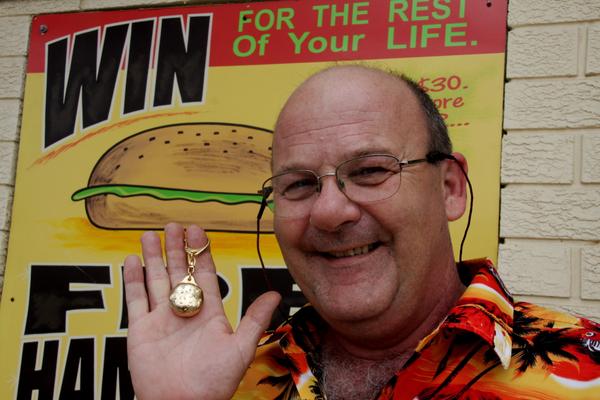 Roadside signs inviting you into Oyster farms and farmhouse stalls offering homemade jams and free-range eggs are the precursors to your arrival at Manning Point, a 25-minute drive east of Taree. We parked our camper at beautiful East's Ocean Shores Holiday Park, a short walk into the village's centre (boasting a great Bowlo and amazing general store, but more about that later).
East's Ocean Shores Holiday Park has one of the best holiday park pools going around, with a beaut waterslide, walkover bridges and the occasional local duck popping in to say hello to visitors. The staff is friendly, the front office hires out DVDs, table tennis paddles for the games room and sells ice-creams and drinks. The beach is literally a 5 minute walk behind the luxurious cabins and powered sites, so you're guaranteed the sounds of crashing waves at night as you slip of into slumberland and a spectacular backdrop and fresh air during your morning walks.
As for that amazing General Store? Owned and operated by lovely hosts Terry and Debbie, it acts as the one-stop shop for just about everything. It's located on the southern bank of the north entrance of the  spectacular, fish-loaded Manning River and offers all your needs from groceries, toiletries, bread and milk through to fishing gear, bait, permits and licenses. But, the store's big attraction is its offer of the "Neverending Hamburger" – simply spend $30 or more and go into the quarter-yearly draw of winning a golden hamburger keyring which entitles you to a free hamburger for every day of the rest of your life (while the current owners are there, anyway).
Manning Point is also the ultimate launch pad from which to explore other nearby hamlets including Old Bar, the Harrington markets and much more.