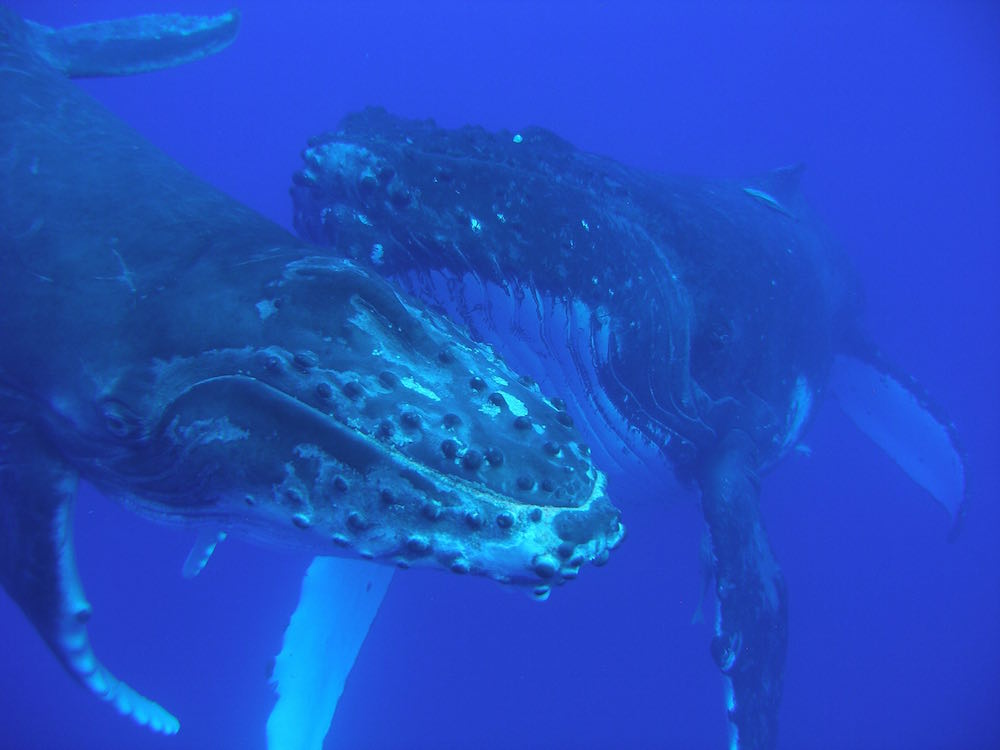 TO see a whale up close is one thing, but to float above them is another and certainly an Australian first that Sunreef Mooloolaba can lay claim to. It's an experience you can't miss while staying at beautiful Maroochydore Beach Caravan Park just up the road.
"I just love the sound of awe that comes up through people's snorkels as a sort of muffled squeal when they spot their first whale," Sunreef Mooloolaba's Dan Hart says after taking our small group through our paces for whale swim protocol. "Mostly it's just great to see everyone's excitement before, during and after their first in-water encounter."
He's not wrong. The experience is mesmerising, almost dreamy, and there's no doubt for us there's a connection between man and whale. For the "humpies" to go out of their way and interact is a clear message they don't mind sharing their backyard with us – though remember we're at the "mercy of the whales" and it's a 65 to 70 per cent strike rate when it comes to them venturing over, Hart says.
There is a 70 per cent chance whales will be curious enough to swim over and interact with humans.
"One particular encounter I remember was when a whale came and circled the boat and swam straight past all the guests before doing a headstand, with its tail out of the water just a couple of metres away before slipping gently in the water and leaving us in its slipstream," Hart says, as if it were yesterday.
This year an estimated 20,000 humpback whales migrate up the east coast of Australia and back down to the Antarctic, with the season on the Sunshine Coast running until late October. So it's ripe for the picking in coming months.
"The more people know about whales, the more likely they are to love them like we do and want to see them protected worldwide," Hart says, before pointing out that Sunreef keeps two spots available on every trip for whale researchers.
The whale swim experience is a three-hour round trip with 20 people tops taken on each trip. You get a full briefing on what to expect and safety procedures as well as a wetsuit, snorkelling equipment and scrumptious little snack packs.
The process is simple. Once a whale is seen, "which can take just five minutes", according to Hart, the boat will stop 100m or more away from the whale and if conditions are appropriate, the boat is turned off and swimmers are allowed into the water holding on to a floating line attached to the boat.
Visit: sunreef.com.au or Ph (07) 5444 5656 for the whale encounter.
SCOTT PODMORE