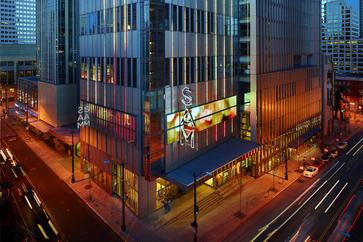 Seattle may be home to the headquarters of global giants like Microsoft and Amazon, but it's so much more than just a tech city. Washington State's largest city is surrounded by water, mountains and thousands of acres of forests and parks.
Another tick is that it has plenty to offer the ones who love culture, art and history. Seattle has a range of fantastic museums to explore and most have free entry on some days of the week.
Start your trip by snapping up a great car hire deal at Seattle Airport with DriveNow. Then check out some of these top museums.
Seattle Art Museum
The Seattle community regards this cultural gem as the city's most prestigious museum. It's famous for its non-stop special exhibitions that give you something new to look forward to each time and there's even more artwork on display since it underwent a recent major expansion. Expect everything from Impressionism to cultural showcases from across the world.
Museum of Flight
Immerse yourself in the mind-blowing history of flight. Seattle is home to some of the world's best air and space museums, so you can't miss Museum of Flight while you're in town! The museum features more than 175 different spacecraft and aircraft, which includes the first 747 and a Concorde supersonic airliner. Browse through thousands or artefacts, rare photos and films.
Museum of Pop Culture
If you're looking for a Seattle museum experience that inspires then MoPop (also known as the Museum of Pop Culture) is where you want to be. This quirky centre opened in 2000 and has undergone many changes to exhibitions and even its name over the years. Yet it remains dedicated to temporary pop culture. It features interactive electronics, the Science Fiction Museum and Hall Of Fame.
Pacific Science Centre
In this high-tech city the Pacific Science Centre is a beloved attraction. The museum's displays are famous for engaging visitors young and old. Some of the Pacific Science Centre's highlights include animatronic dinosaurs, two IMAX theatres and a giant insect village. If that's not enough to keep you busy, pay a visit to the Laser Dome! Watch great music performances while enjoying stunning immersive laser imagery.
Chihuly Garden and Glass
Dale Chihuly is an American glass sculptor whose colourful, vibrant work is shown in more than 200 museum collections worldwide and has even featured in the Louvre in Paris and across the piazzas in Venice. In Seattle, you can see this iconic artist's stunning creations grace a garden landscape.
BRIANNA PIAZZA