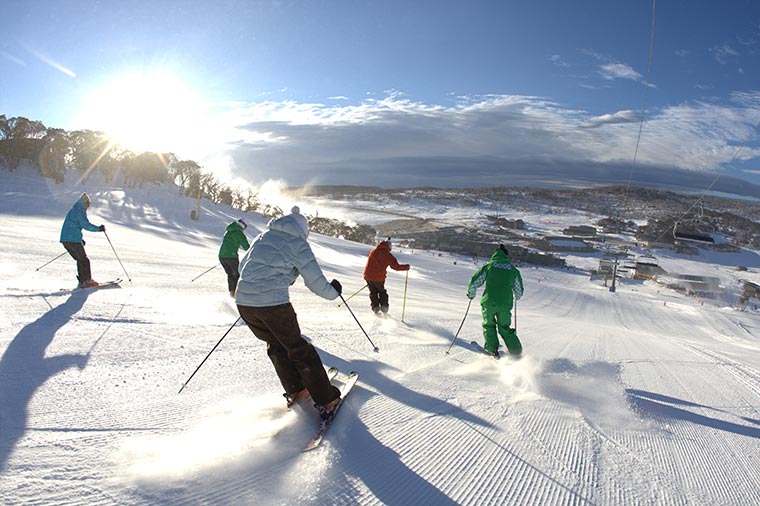 Ski resorts in New South Wales are some of the best in the country. The beauty is most of them are just a few hours' drive from Sydney. There are ski resorts perfect for everyone, whether you prefer to ski, snowboard or even play around in the snow and build snowmen.
Find a cheap Sydney car hire deal with DriveNow and visit these awesome ski resort.
Thredbo
Thredbo is Australia's most famous. Not only is it the highest at 2,037m but it also has the largest vertical downhill drop, at 672m. Two-thirds of the resort is for an intermediate skill range. Choose from more than 50 run and some of them are even great for beginners and advanced skiers.
Perisher Resort
Perisher is the largest ski resort in the southern hemisphere. The valley's fields cover an amazing 1,245 hectares which seems like paradise for snow lovers. There's more than 70 courses and while most suit intermediate skiers or snowboarders, even beginners and pros will find something to suit their needs.
Charlotte Pass
At 1,760m above sea level, Charlotte Pass is blanketed in fields of snow for most of the winter months. Many adventurers call Charlotte pass a "a true alpine experience' because you aren't competing with crowds. This is largely thanks to cars and buses not being allowed to pass the gates at Perisher.
Mount Selwyn
Beginners and intermediate thrill-seekers will love Mount Selwyn. This makes the Selwyn Snowfields the perfect place to learn how to ski or snowboard. There are fewer runs than the other places in NSW, but it makes up for it with the variety of family activities. Visit the two Snowtube parks, go cross country skiing or have a go at tobogganing.