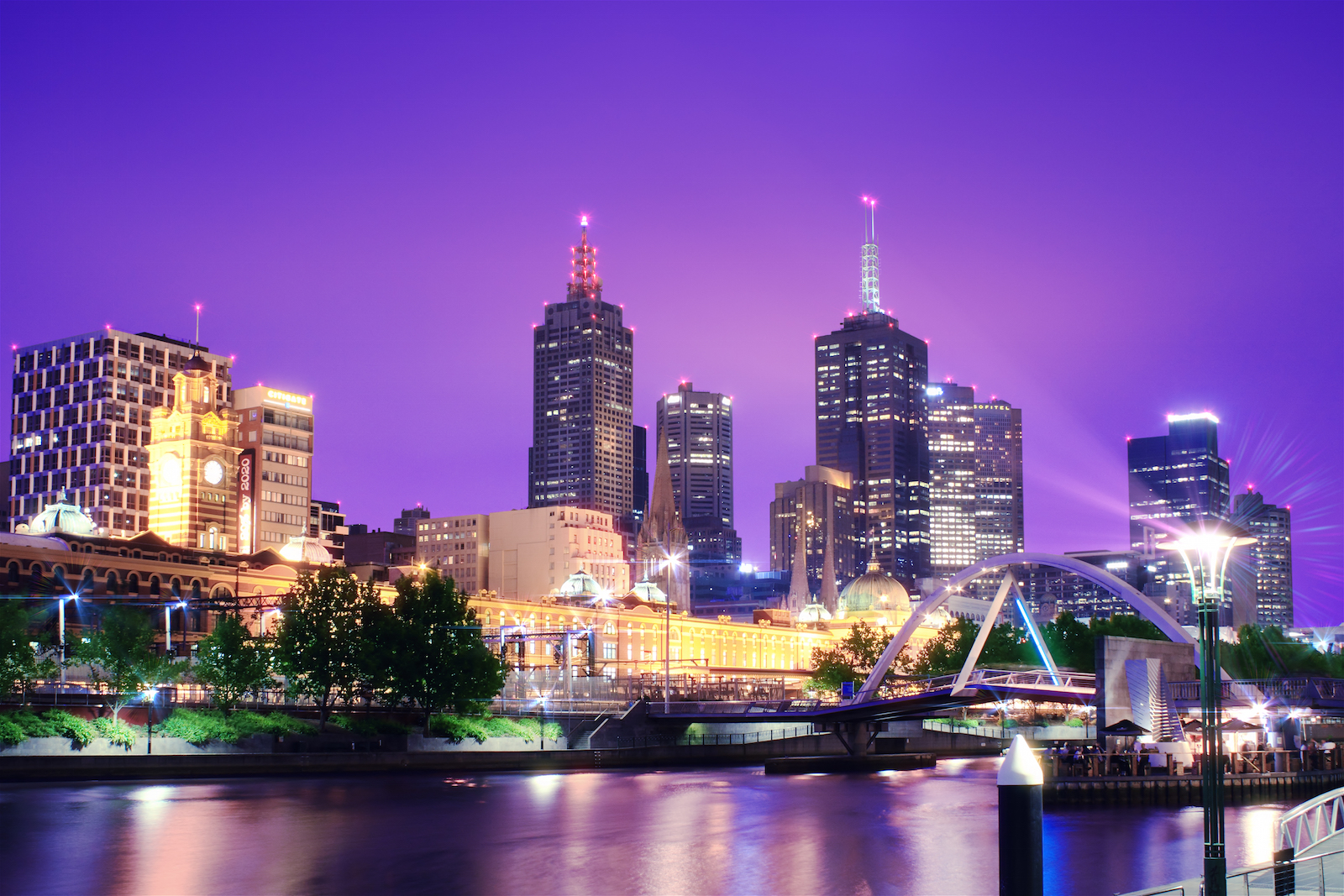 Melbourne is known for its incredible food and is the perfect travel destination for those with a weakness for gluttony. While your taste buds are celebrating the amazing produce, fresh micro-brewery craft beers and local wines, why not indulge your visual and olfactory senses by grabbing a bite at Melbourne's most unconventional eateries.
Ponyfish Island, Yarra River
Floating under the pedestrian bridge between Flinders St Station and Southgate and surrounded by water on all sides, the quirky Ponyfish is only accessible by the stairs descending from above. On a relaxing summer's day the views over the river set the scene as diners indulge on an all-day menu featuring mouthwatering dishes like zucchini fritters with salsa and chilli jam, crispy salads and Mexican fare. Visitors can also enjoy fresh anti-pasto platters complemented by the bar's very own brands of lager and cider as they take in the 360 degree views from the wonderfully unique location.
www.ponyfish.com.au
Easey's Burgers, Collingwood (pictured)

Melbournians are always looking for creative ways to promote their culinary delights and Easey's is no exception. An eye-catching sight and talking point for many visitors, three train cars sit atop the roof of the building, which houses a downstairs kitchen and bar area. Diners make themselves at home in the old Hitachi carriages complete with 90s era tartan seat material for a nostalgic lunch of epic proportions. Both the view over the old industrial buildings of Collingwood and the enormous burgers such as the macaroni cheese and bacon filled 'Layup' are very impressive, as is the accompanying hand-crafted Changz Hot Sauce. Of course, the carriages wouldn't be complete if they weren't sporting some spray-painted street art, which again adds that authentic 90s touch.
www.easeys.com.au
Centre Place and Degraves St, CBD
A well-known and frequently visited site for many Melbournians, the area is a concrete jungle filled with colourful graffiti, funky fashion boutiques and tiny hole-in-the-wall cafes. Such is their compact size, tables and milk-crate stools spill out into the paved laneway full of students, office workers and of course weary travelers. The laneway buzzes with life throughout the day and the smell of freshly ground coffee allures those passing by, while buskers take advantage of the laneway's great acoustics. Hungry visitors can expect to enjoy their fill of great coffee, sweet and savoury crepes and hot soups with a side of political street art.
Welcome to Thornbury
Open for lunch from Friday-Sundays, Welcome to Thornbury is Melbourne's first permanent bar and Food Truck stop. Capitalising on the exploding food truck scene, the huge beer garden has made itself at home in an old Morris Minor factory. With up to six trucks serving street food at any one time, the bar has an impressive 40 trucks signed up which rotate on a daily basis, including foodie favourites such as Mr Burger, Soul Kitchen Pizza and Digging for Fire BBQ. All of the amazing food offerings go perfectly with the huge variety of on-tap local and imported beers and the delicious cocktail sharing jugs.
www.welcometothornbury.com
Madame Brussels, CBD
Think Alice in Wonderland meets 50s garden party, complete with retro furniture, chesterfield lounges and turf covered floors, walls and bar. Diners will feel like they have stepped back in time as they bask in the sun on the open terrace which over-looks the city's historic church spires, hotels and grand theatres. Madame Brussels is the quirkiest high tea lunching spot in the city. Smoked trout dip, marinated olives and cheese platters offer mouthwatering savoury options, while fresh raspberry cupcakes and chocolate fondue will satisfy those with a sweet tooth. Paired with the bar's famous punch jugs such as amaretto sour and Prussian iced tea, dining at Madame Brussels is an experience full of old-world charm.
www.madambrussels.com
Abbotsford Convent
Owned and operated by a not-for-profit organisation on behalf of the public, the site of 11 historical buildings and gardens is nestled on bend along the Yarra River. As well as offering four dining options including the award winning vegetarian restaurant Lentil-as-Anything, the Convent is home to over 100 art studios, two galleries, a radio station, an open air cinema and various markets. A Melbourne institution, the Convent is an important arts and cultural learning precinct set in incredible heritage listed architecture and gardens. While the restaurants are forever popular, a picnic under the shade of the massive pine trees that tower over the lush green lawns is always a popular option.
www.abbotsfordconvent.com.au
RUTH BIRCH & SCOTT PODMORE