EVER wondered about our country's incredible world heritage areas?
Australia is home to several world heritage sites, including pristine rainforests, marine parks, historic convict settlements and world-class architecture.
A UNESCO World Heritage Site is a place that's culturally or physically significant to the international community, which an international committee considers as being of 'outstanding universal value'.
Here are some of the Australia's treasures which feature on the UNESCO World Heritage List.
    The Ningaloo Coast, Western Australia
Recently inscribed on the World Heritage List, the Ningaloo Coast includes one of the world's longest near-shore reefs. With turquoise waters, underground caves, colourful coral and white, sandy beaches, you can swim and snorkel alongside dolphins, whale sharks, dugongs, migrating humpback whales (between June and October) and manta rays. Also visit the stunning beaches at the world heritage listed Shark Bay, Australia's westernmost point.
Kakadu National Park, Northern Territory
Detailed cave paintings and rock carvings indicate that this unique archaeological area has been inhabited for over 40,000 years. They tell the stories of the region's hunter-gatherers and the Aboriginals who are still living in this complex ecosystem. Covering nearly 20,000 square kilometres, Kakadu National Park is Australia's largest terrestrial national park, comprising of estuaries, floodplains, billabongs and rock formations. More than one-third of Australia's bird species are found here.
The Great Barrier Reef, Queensland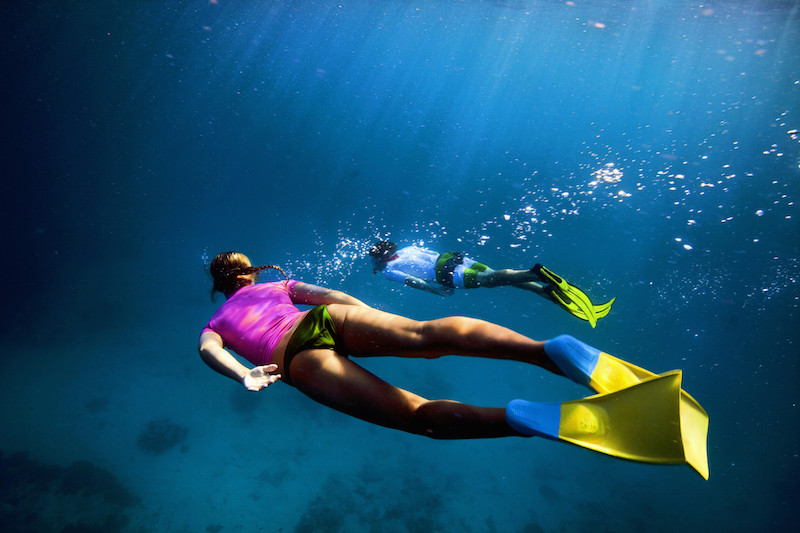 Once you've experienced the Great Barrier Reef you'll struggle to find another underwater paradise so breathtaking. The world's largest coral reef is also one of the seven natural wonders of the world. It's home to hundreds of different types of coral and thousands of colourful species of fish and mollusks. Snorkel and dive in the inner and outer reefs or fly over the iconic 'Heart Reef', which is one of Australia's most iconic tourist destinations.
Sydney Opera House, New South Wales
The Sydney Opera House is one of the 20th century's great architectural works and one of the world's most distinctive buildings, forming an integral part of the Sydney Harbour skyline. The multi-venue performing arts centre, designed by Danish architect Jorn Utzon, hosts more than 1,500 performances each year. Having officially opened in 1973, getting a photograph taken in front of the Sydney Opera House is on every visitor's must-do list.
Port Arthur, Tasmania
Port Arthur was built under British rule during the 18th and 19th centuries. It's considered one of Australia's 11 remnant penal sites which represent some of the best surviving examples of large-scale convict transportation during the expansion of the colonial European powers. Of the thousands of British men, women and children sent to Australia, only the hardest of criminals were sent to Port Arthur. In this open-air museum, explore Port Arthur's history and stories through the eyes of those who were imprisoned here under brutal conditions.
Tasmanian Wilderness World Heritage Area
The 1.3 million hectare Tasmanian Wilderness World Heritage Area protects one of the Earth's last great wilderness regions. Explore the turquoise waters of the world-famous Wineglass Bay, hike Cradle Mountain and cruise down the spectacular Gordon River. These lush parks and reserves are also home to steep gorges, unique flora and fauna and limestone caves containing 20,000-year-old human remains.
BRIANNA PIAZZA