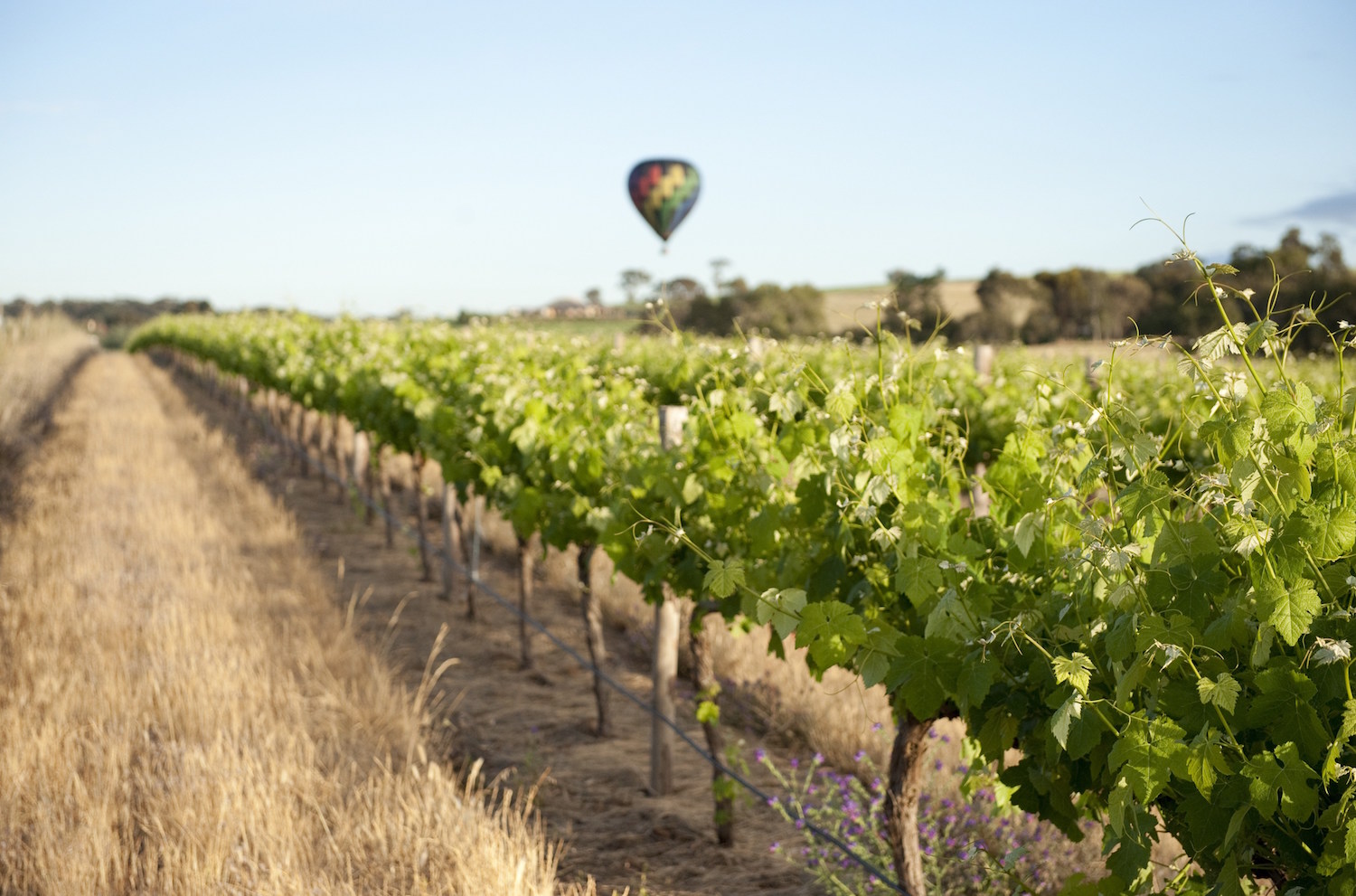 Food, fabulous food. Everyone loves it – that's why we celebrate it with food festivals.
As we gladly wave goodbye to winter and welcome springtime with open arms, both seasons offer the perfect opportunity to unwind and enjoy the incredible fresh produce and diversity in food that Australia is gifted with.
Is there anything more indulgent than sitting by an open fire, sharing a charcuterie board or an aged bottle of deep, woody Shiraz? To celebrate the country's love affair with all things delicious, here are six upcoming food and wine festivals from around Australia.
Barossa Gourmet Weekend, SA, 14-16 August
Shed the winter blues with a weekend getaway to the world renowned Barossa Valley in South Australia, just over an hour's drive north from Adelaide Airport. The weekend showcases everything delicious that the picturesque wine-producing region is famous for, as visitors are treated to a packed program of winery tours, masterclasses and long lunches, all accompanied by live music and entertainment. Shuttle buses will run throughout the weekend, but accommodation is limited so get in quick to book your Barossa Gourmet getaway. Visit barossagourmet.com for more information.
Newcastle Food and Wine Expo, NSW, 28-30 August
Visitors to the harbour side city of Newcastle will be able to kiss the cold goodbye in serious foodie style, with the three day exhibition of non-stop feasting, celebrity chef cooking demonstrations, culinary presentations and free samples of food and wine. About 150 gourmet exhibitors from all over the state will be tempting foodies with their incredible produce. Just some of the mouth-watering products include those from the Hunter Valley Cheese Factory, Byron Bay Chocolate Co and Coastal Garden Preserves, so make sure you head there on an empty stomach! Also on the event program are free appreciation classes to give you a better understanding of gourmet food and drink. The varied classes cover cheese, wine, beer and liqueur, so there is definitely something for everyone to indulge in. For more information, check out foodandwineexpo.com.au/shows/newcastle/.
Rockhampton Capricorn Food and Wine Festival, QLD, 18-20 September
Set against the backdrop of the Fitzroy River, the location of the 2015 Capricorn Food and Wine Festival couldn't be more ideal for a weekend of grazing and wine tasting. In the springtime, the perfect view is rivalled only by the ideal weather that Queensland is famous for, and 8000 people are expected to flock to the riverbank and surrounding areas to indulge in exquisite wine and cuisine in the gorgeous sunshine state. The festival isn't just restricted to the hub of the riverbank though, as all of Rockhampton's finest dining establishments will have the chance to get involved in the event. Abundant regional food will be showcased, with emphasis placed on the importance of sustainable and healthy paddock-to-plate practices, and supporting Australian farmers as the country's love affair with good food continues to evolve. For more information go to capricornfoodandwine.com.au.
Heathcote Wine & Food Festival, VIC, 10-11 October
City slickers need head north just 90 minutes to reach the Heathcote area, a location rich in history and nestled smack-bang in the middle of Victoria. Once a bustling mining and logging town, the owners of over 70 vineyards in the region can thank the Germans and Italians for introducing grape growing to the area as the gold rush began to stall. It goes without saying then that this year's theme, 'Shiraz Heaven' couldn't be more fitting and visitors are invited on a delicious journey discovering the region's famous full-bodied shiraz and alternative varieties of reds, whites and sparkling. The endless wine list will be complemented by perfectly matched regional food and accompanied by and live music and entertainment. The Heathcote festival's promise of knockout wines, specialty masterclasses and tasting sessions enjoyed in the great country atmosphere are sure to have punters welcoming spring with open arms. Visit heathcotewinegrowers.com.au/festival to plan your weekend getaway.
Mildura Jazz, Food and Wine Festival, VIC, 30 October – 2 November
Run annually the weekend prior to Melbourne Cup, this established festival celebrates its 35th year combining traditional jazz, contemporary sounds and locally produced gourmet food and wine. The ambience of the festival is impossible to beat and the Murray River provides the perfect backdrop as paddle steamers chug by the riverside wineries, clubs and pubs as visitors are treated to an incredible auditory, gustatory and visual feast. Lunches and dinners aboard the paddle steamers, picnics in the parks, jazz by the river and even a Saturday night street party will no doubt ensure that visitors are treated to one heck of a party over four exciting days. For more info, check out artsmildura.com.au.
Geographe Crush Food and Wine Festival, WA, 7-9 November
The Geographe Crush celebrates the wine, food and attractions of the south west wine region of Geographe in Western Australia. The huge area extends from Harvey in the north, Collie, Dardanup and Donnybrook in the east and Capel and Busselton in the south, centering on the main city of Bunbury. Run over three days, an opening night function welcomes visitors on the Friday and Saturday sees the Crush Wine Exhibition showcasing the wines of the region and includes wine seminars, cooking demonstrations and entertainment. On the Sunday, visitors are treated to tours of wineries and the restaurants and cellar doors provide visitors the chance to enjoy local produce and dishes before stocking up on their favourite reds, whites and sparkling. Stay tuned to wineandfood.com.au as more info is released.
RUTH BIRCH & SCOTT PODMORE