As lockdown is relaxed we are all keen to get out and hit the road. Don't forget the drought and bushfire affected towns that have suffered the triple whammy, show them your love and support.
Here are 5 towns that have lots to offer, support them and the surrounding regions. They are all special, here's why.
Broken Hill
Did you ever want to see the Milky Way? Really see it? All of it?
You need to go to the middle of nowhere, or the middle of everywhere depending on your point of view.  However, if Astronomy isn't your thing, maybe Art and Museums are what you love. For instance, the Mutawintji Historic Site, you'll see a renowned collection of Aboriginal art. Contrast that with the sandstone structures that were created in 1993 by selected international artists for a Living Desert collection.  And do some walking in the great Australian Bush. Above all, there is history, beauty and surprises everywhere, you won't regret visiting.
More information
mgnsw.org.au/organisations/broken-hill-regional-art-gallery/
Where – 1150km, 13 hrs west of Sydney. 296km 3hrs north of Mildura in Victoria.
Tilba Tilba
Anyone get invested in 'River Cottage Australia' and Paul West's journey in the greater Eurobodalla area? If not, have a binge, after that follow our south coast itinerary taking in Tilba Central and Tilba Tilba – any time of year.  There are scenic drives and heritage walks available as well as lots of good food.
Hint- Take an esky to bring home local cheese and produce.
More information
www.visittilba.com.au
www.tilbarealdairy.com
Where – 365km, 5 hrs south of Sydney. 11km, 20mins south of Narooma
Bathurst
What is Bathurst all about? Historic colonial and art deco architecture. Beautiful stately homes open to the public, Fossil and Rail museums and let's not forget the chance to drive Mount Panorama. Don't just drive through Bathurst on your way to Orange, Dubbo or Mudgee it should be allocated time in any central NSW getaway.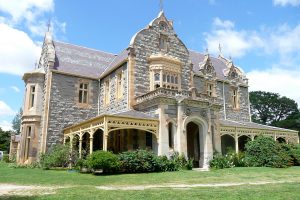 More information
www.visitnsw.com/destinations/country-nsw/bathurst-area
www.abercrombiehouse.com.au
Where – 204km 3hrs west of Sydney. 55km 40mins east of Orange
Parkes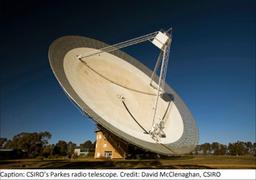 'One small step for man…' Apollo 11 never would have landed on the moon without the Parkes Radio Telescope, immortalised in "The Dish" movie, watch it before you go and enjoy its amazing place in space history.

Henry Parkes was the father of Australian federation and the Centre named after him houses four museums', you might be surprised to find The Kings Castle Elvis museum as one.  Unexpectedly, Parkes is the Elvis capital of Australia, go and find out why.

More information
mgnsw.org.au/organisations/parkes-centre
www.parkes.atnf.csiro.au
Where- 362km 5hrs west of Sydney. 100km 1hr 10mins east of Orange. 124km 1hr 30mins south of Dubbo.
Bermagui
Is breathtaking beauty a good enough reason to visit somewhere?
On the Sapphire Coast there lies a protected harbour with surrounding pristine beaches and stunning coastal scenery, golf, walk or just chill out. This a great place to pick-up a deep-sea fishing charter.
It goes without saying there is amazing seafood on offer but you can always try something different and enrol in the 'Honorbread' sough dough class, or just eat it!
More information
www.visitbermagui.com.au
www.honorbread.com
Where – 381km 5hrs 30mins south of Sydney. 250km 3hrs 20 mins south of Canberra.
Accommodation – All of these towns have great places to stay including good camping facilities for Campers and Motorhomes.