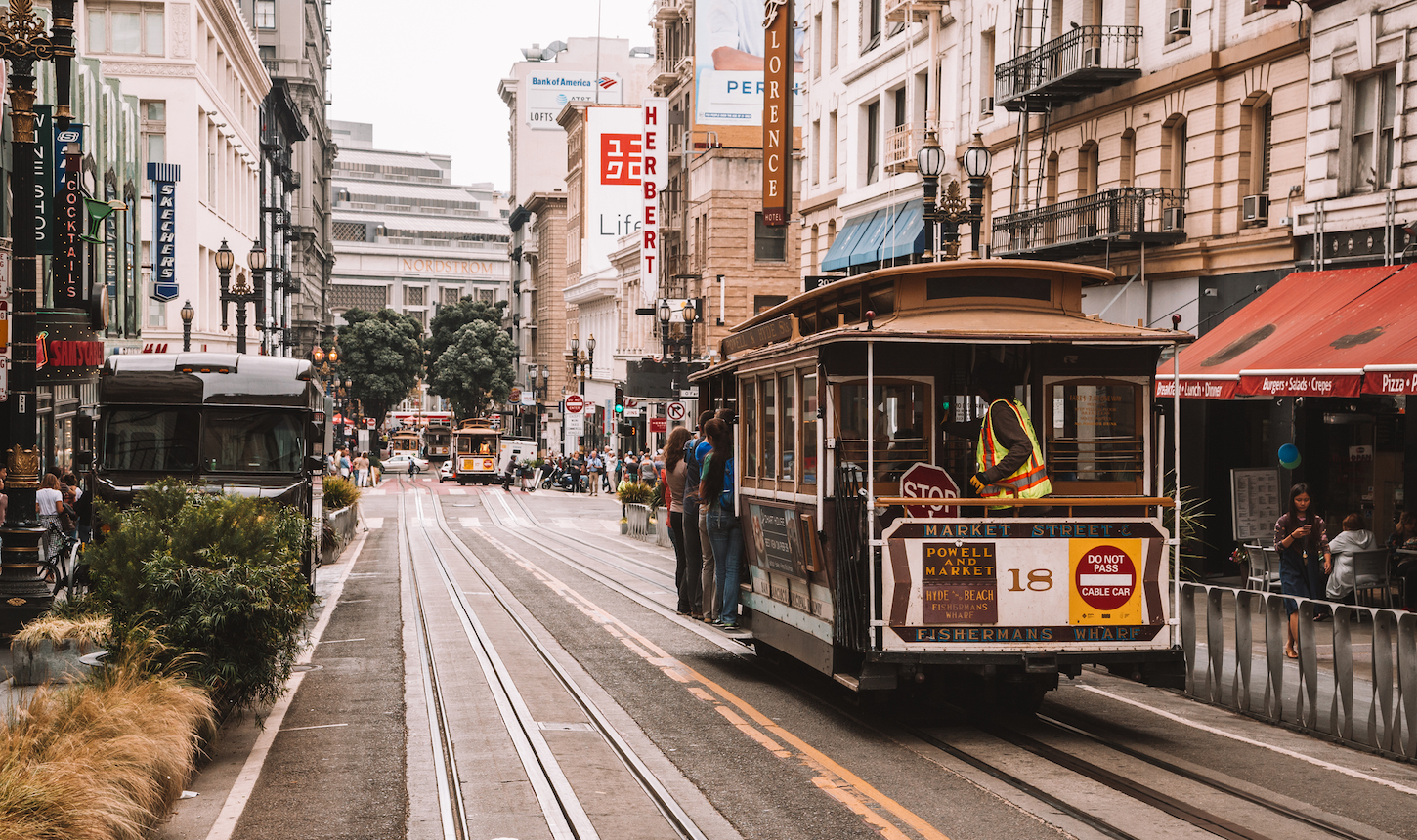 On the right track: LA to Dallas presents the unmissable opportunity of stopping in San Franciso.
Strap in for a big ride. One that goes from Los Angeles to Dallas, but be sure to spend plenty of time exploring the state of Nevada including Las Vegas.
The epic road trip for those flying into Los Angeles, jumping in a motorhome rental and discovering some of the gems throughout southwestern USA on the way to Dallas promises to be a trip of a lifetime. In fact, you could do it 10 times and each journey could be different with so many things to see and places to stop along the way. Where to begin? We've pretty much thrown darts at a map, but one thing is certain – the beautiful state of Nevada must be factored in for a good chunk of your experiences in any LA to Dallas itinerary.
A south-western USA smorgasbord
Embarking on the open road from the City of Los Angeles to Dallas is the perfect way to end a summer road trip and get up close and personal with some of the hottest sights and sounds in the south-western US and the Pacific Coast Highway.
Picture almost 400 miles of scenic western countryside, popular tourist attractions and nothing but the open road ahead of you. It's truly the perfect trip for road trippers who want to enjoy the drive and stop for scenic views and enjoy delicious food along the way.
The best way to begin this road trip is to leave bright and early from Los Angeles and enjoy the beautiful drive for over six hours to San Francisco, which takes you through California, the Death Valley or Yosemite National Park, which runs along the eastern side of the Sierras and past Mt Whitney.
Once you get to San Francisco, you will be greeted by the stunning Golden Gate Bridge which provides entry into a city with a little bit of everything. You can stop and have a look at the Alcatraz, Coit Tower, Fisherman's Wharf, Angel Island, Oracle Park or explore waterfront paths of San Francisco on a bike and do a bit of siteseeing and dining.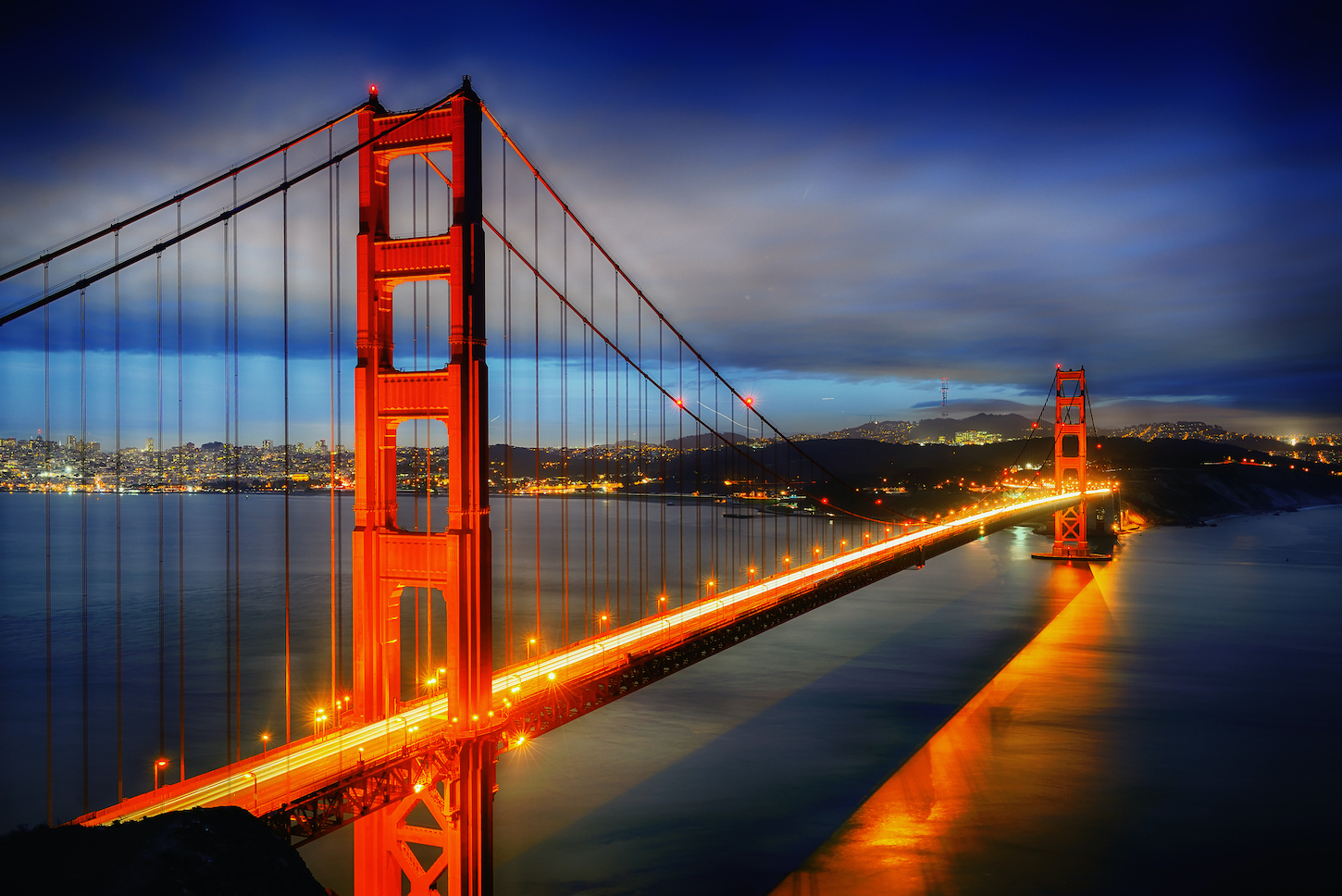 Golden touch: The Golden Gate Bridge in San Francisco is a magical sight among many San Fran highlights.
Say hello to Carson City
When you've ticked off everything you want to see in San Francisco off your bucket list, you can make your way to Carson City in Nevada.
It takes almost 5 hours, but an idea is to plan for some stops to take in the El Dorado Hills, Shingle Springs, Diamond Springs near Placerville, Eldorado National Forest and Lake Tahoe if you take the El Dorado Freeway (U.S. Route 50). Taking the Interstate 80 will take you through Tahoe National Forrest.
Nevada's state capital, Carson City offers plenty of fun things to do for every road tripper, if you want to get out and give your legs a stretch, you can take a look at the Flume Trail, Nevada State Railroad Museum, Blackwood Canyon, the Blue Line Trail to see some historic spots, the monthly Wine Walk through downtown shops and restaurants, the annual Kit Carson Ghost Walk and Carson City's annual Nevada Day if you're there on October 31.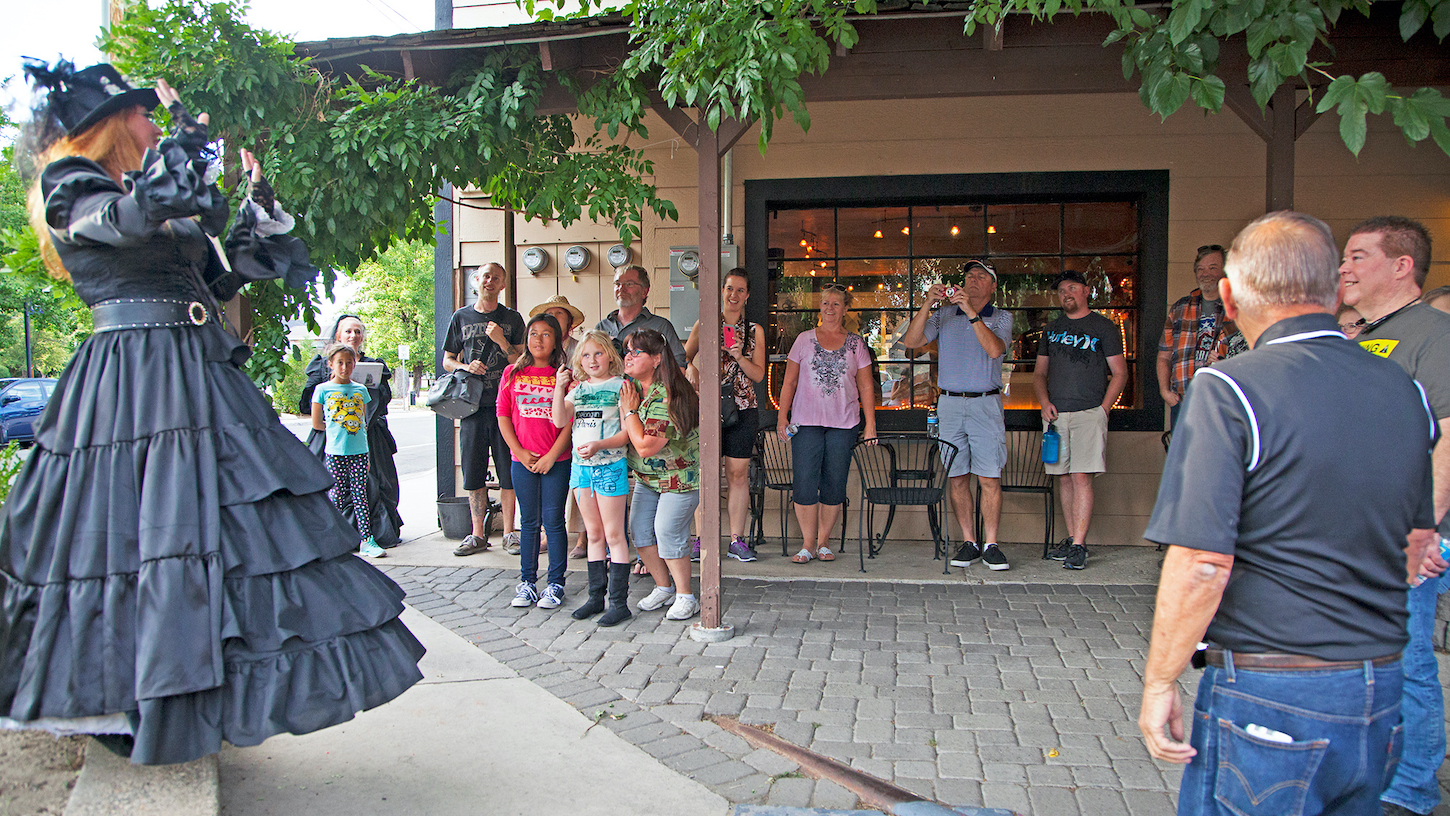 Spooky adventures: When in Carson City test your nerve with a historical ghost walk. Picture: Sydney Martinez/TravelNevada
Bright lights of Las Vegas
The next move on your motorhome road trip in Nevada is to take the famous U.S. Route 95 and head straight to Las Vegas where you can see (among a million highlights) the Bellagio fountains, watch Cirque de Soliel, walk the Las Vegas strip, try a zipline, explore Death Valley National Park or hike at the Valley of Fire State Park.
Once you're done there, maybe take the Neon to Nature route towards Dallas, which will take on a journey where you can take your pick of seeing such drawcards as the Valley of Fire, Red Rock Canyon, Lake Mead and Boulder City.
CHECK OUT TRAVEL NEVADA'S AWESOME Highway 55 Neon to Nature Drive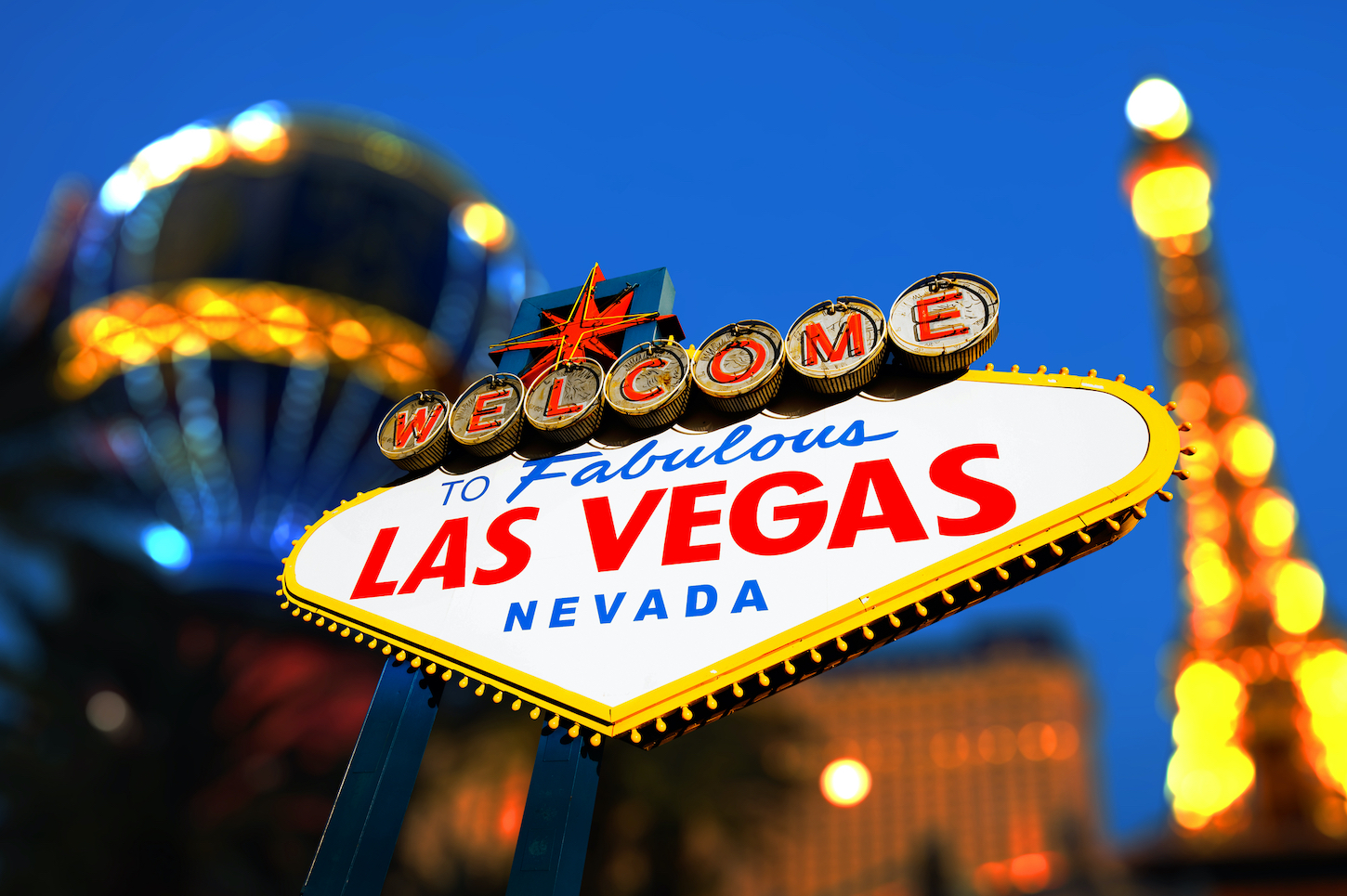 Light it up: The Las Vegas strip and going beyond the bright lights to places like Rock Canyon is recommended
The long road to Dallas
The Red Rock Canyon is the perfect stopover to make before the big journey to Dallas, featuring a 13-mile scenic drive, the Calico Hills, Moenkopi Loop, Turtlehead Peak Keystone Thrust, Grand Circle Loop, White Rock – Willow Springs and plenty of campsites along the way to park your wheels.
After the long road trip that could take in other such treats as the Grand Canyon, then further along Albuquerque, finish your road trip of a lifetime off in Dallas with some glitz and glamour at the Perot Museum of Nature and Science, Dallas Zoo, Dallas World Aquarium, the Old Red Museum of Dallas and much more.