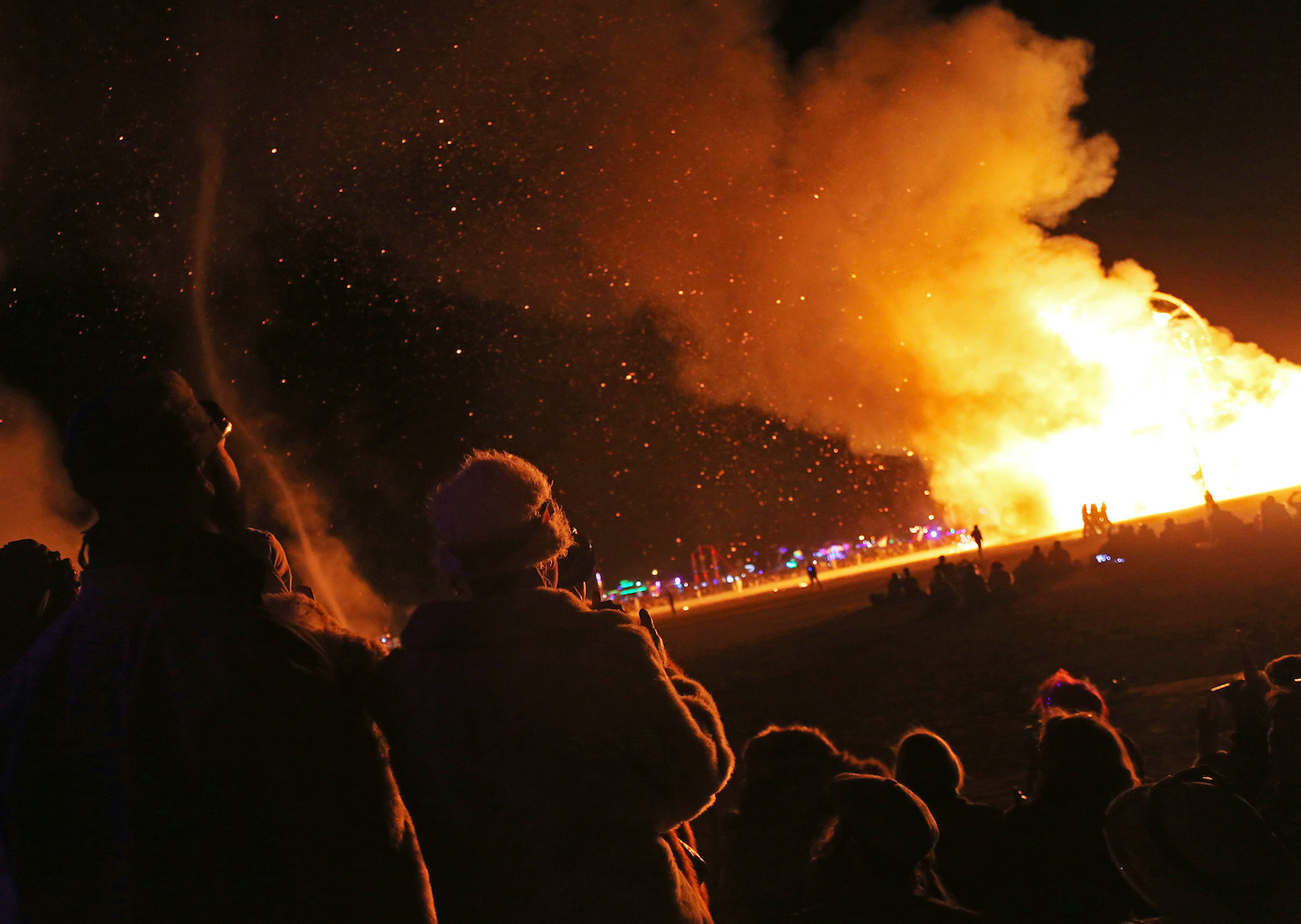 Ignite that flame for adventure: Burning Man in the Nevada desert is a unique experience. Picture: Sydney Martinez/TravelNevada
Get that burning feeling
The freedom of being on the open road is much like heading to the annual Burning Man event in northern Nevada where you can also find another form of freedom with tens of thousands of people as they come together in Nevada's Black Rock Desert to create Black Rock City.
The Travel Nevada team tells me: "You haven't partied until you've been to Black Rock City, the largest temporary city in the world, devoted to community art, self-reliance, and self-expression, otherwise known as Burning Man."
Anyone who has experienced this amazing event certainly knows they've had a genuinely unique and unforgettable travel experience.
But importantly, add the Burner Byway to your road trip wish-list once in a Las Vegas rental and follow the Burning Man route through tiny towns and breathtaking desert landscapes every August from Reno to the Black Rock Desert under a deep blue Nevada sky.
Gone fishin': Pyramid Lake is a great place to park your wheels for a while.  Picture: TravelNevada
Pyramid of perfection
But if you want to set up your motorhome or car rental somewhere or do a bit more road tripping before Burning Man gets underway, there are plenty of places around the Burner Byway you can explore.
The beautiful shores of Pyramid Lake sits just 30 minutes outside of Reno in north-western Nevada and the deep blue water is extremely inviting to many travellers. The lake is named for the pyramidal-shaped island that lies along its eastern shore and is a component of the National Scenic Byways Program.
Don't forget to discover why Pyramid Lake and its spectacular landscape is considered to be so sacred, and learn about the lake's natural history at the Pyramid Lake Paiute Tribe Museum & Visitor Center.
Pyramid Lake Lodge is surrounded by over 125,000 acres of Pyramid Lake and plenty of recreational activities. It's the perfect place to park your campervan if you're up for some camping or fishing.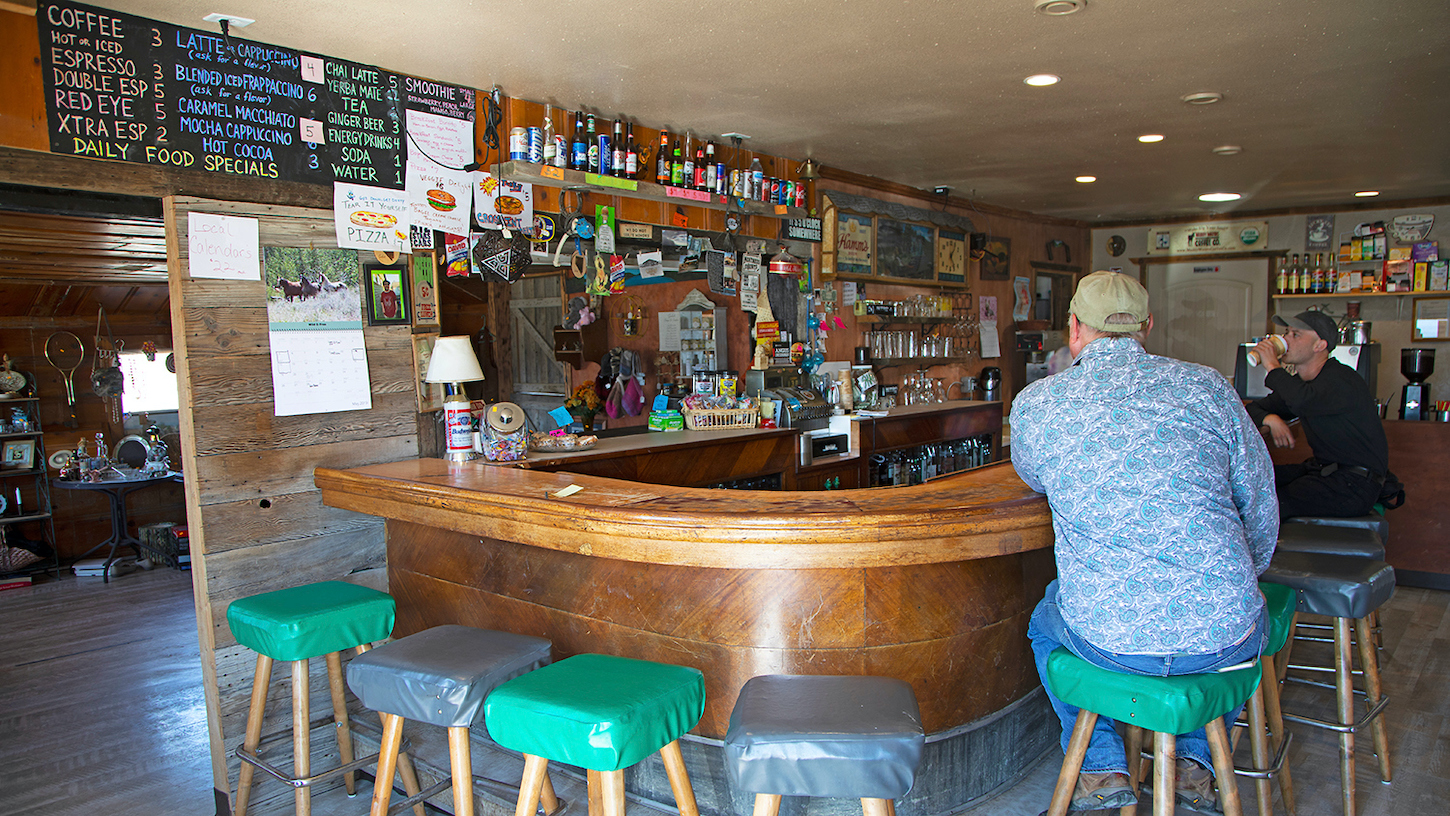 Beer and a bite: You can't pass through Gerlach without a quick visit to the Miners Club for a refreshment. Picture: TravelNevada
Black Rock Desert
If you're planning on heading into the Black Rock Desert, make sure you stop in the town of Gerlach, which boasts many natural wonders as well as being the gatekeeper to the Black Rock Desert, because it's the last place you can put gas in your car before you head to Burning Man.
While you're there, you can also check out the hot springs and if you have time pop into the Miners Club for a taste of authentic Gerlach whether it's a beer or a bite. It also has a neat little gift shop.
CHECK OUT THE ROAD BACK TO BURNING MAN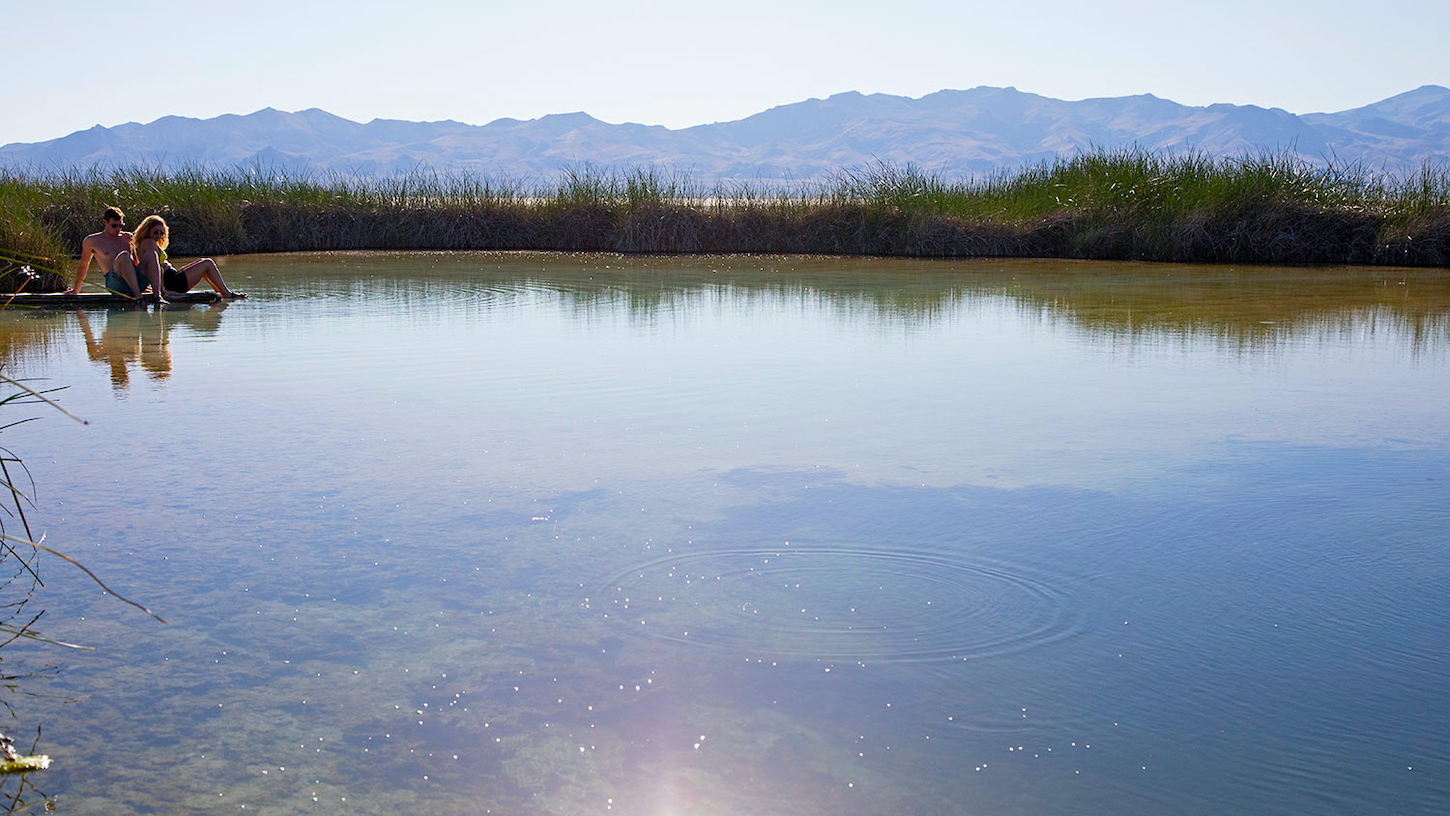 Impossible not to relax: Black Rock Desert is a beauty for hot springs and beautiful quiet spots. Picture: TravelNevada
Heavenly hot springs
If your creative juices are flowing, head to the local pottery store a few miles outside of Gerlach for a real artistic experience.
Each piece is hand-crafted, painted and inspired by Nevada and Black Rock Desert. Across the highway from the Black Rock Desert, on Guru Road just outside of Gerlach is a drive-through art exhibit with plenty of pieces of work to look at.
There are plenty to choose from, including the Trego Hot Springs near the Black Rock Desert which is open to the public or the Black Rock Hot Springs which are two overlapping pools that includes a smaller and deeper hot pool and a larger and cooler pool.
Either way, you can take in the expansive views of the Black Rock playa while you relax in these beautiful Nevada hot springs.
The Iveson Ranch on County Road in Gerlach also offers motorhome sites and tent camping if you want to take a quick break from your road trip.
So if you're planning to check out the sights of the Burner Byway towards the end of August or the first week of September, make sure you incorporate Burning Man into your road trip plan.