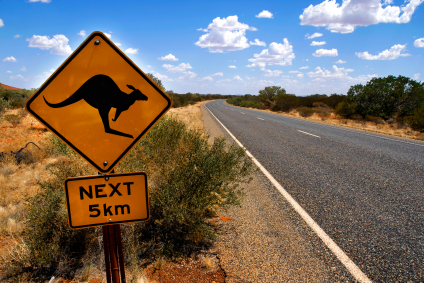 ANYONE who believes for a minute that Oprah Winfrey's visit Down Under and resulting TV shows won't have an impact on Australian tourism should think again. Within the next two years our roads will be filled with American explorers, many of whom will no doubt choose a motorhome to discover our vast continent's countless travel hotspots.
After all, the RV road trip style of experience is a favourite pastime of our US brothers and sisters. Add to that the fact there's a boom in Aussie holiday parks and the oft-picturesque backdrops that present on our many and varied routes including Great Ocean Road in Victoria, the Pacific Coast Touring Route in New South Wales, Oodnadatta Track in South Australia, the winding roads of Tasmania and the Golden Quest Discovery Trail in Western Australia and you begin to understand why RVs, motorhomes, campervans – whatever you want to call them – are a preferred style of travel Down Under for any Australian Road Holiday.
Love her or hate her, Oprah's enormously popular TV shows based on her experiences in Oz are a fantastic way to promote our beautiful country and entice a new generation of travellers. And as gorgeous Kiwi model Rachel Hunter once told us in a television commercial, "It won't happen overnight, but it will happen", though recent comments from Australian tourism minister Martin Ferguson already suggest already there has been a surge in US travellers taking flights to Australia. It comes down to a few reasons why we haven't noticed an instant impact. Firstly, it takes time for people more than 15 hours away by air to organise such a big holiday. Secondly, many will be hoping the dollar gets back to an exchange rate that Americans are accustomed to and obviously better value for money. And thirdly, Tourism Australia, state tourism bodies and many travel operators will continually implement marketing campaigns and deals to maximise the impact. This is all about converting overseas interest into international arrivals and the ripple effect will provide a steady supply of visitors over time and not necessarily in an instant as many expect.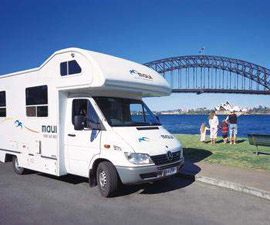 One of the most popular Aussie gateways will be Sydney as most Americans identify with the home of the Harbour Bridge and Sydney Opera House – for most of them, Sydney is the hub of most happenings Down Under. From there, all roads lead to wonderful travel adventures whether it be along the coastline in either direction, to the charms of Outback NSW or such treats as the Hunter Valley wine region.
But once they arrive, they'll realise there is a world of opportunities in every direction. As observed on Oprah's shows they'll no doubt head to the Red Centre in their droves to catch a sunset at Uluru, or venture to the wonders of Kakadu in the West and discover a world of contrasts in beautiful Victoria.
It's worth noting that it won't just be American travellers flocking to our shores after Oprah's special series. The shows have aired in the US and Australia, but will also get a run in more than 140 countries throughout the world.
Brace yourself, Australia, a world of travellers are on their way and we should embrace such a wonderful opportunity created by the world's Queen of celebrity.