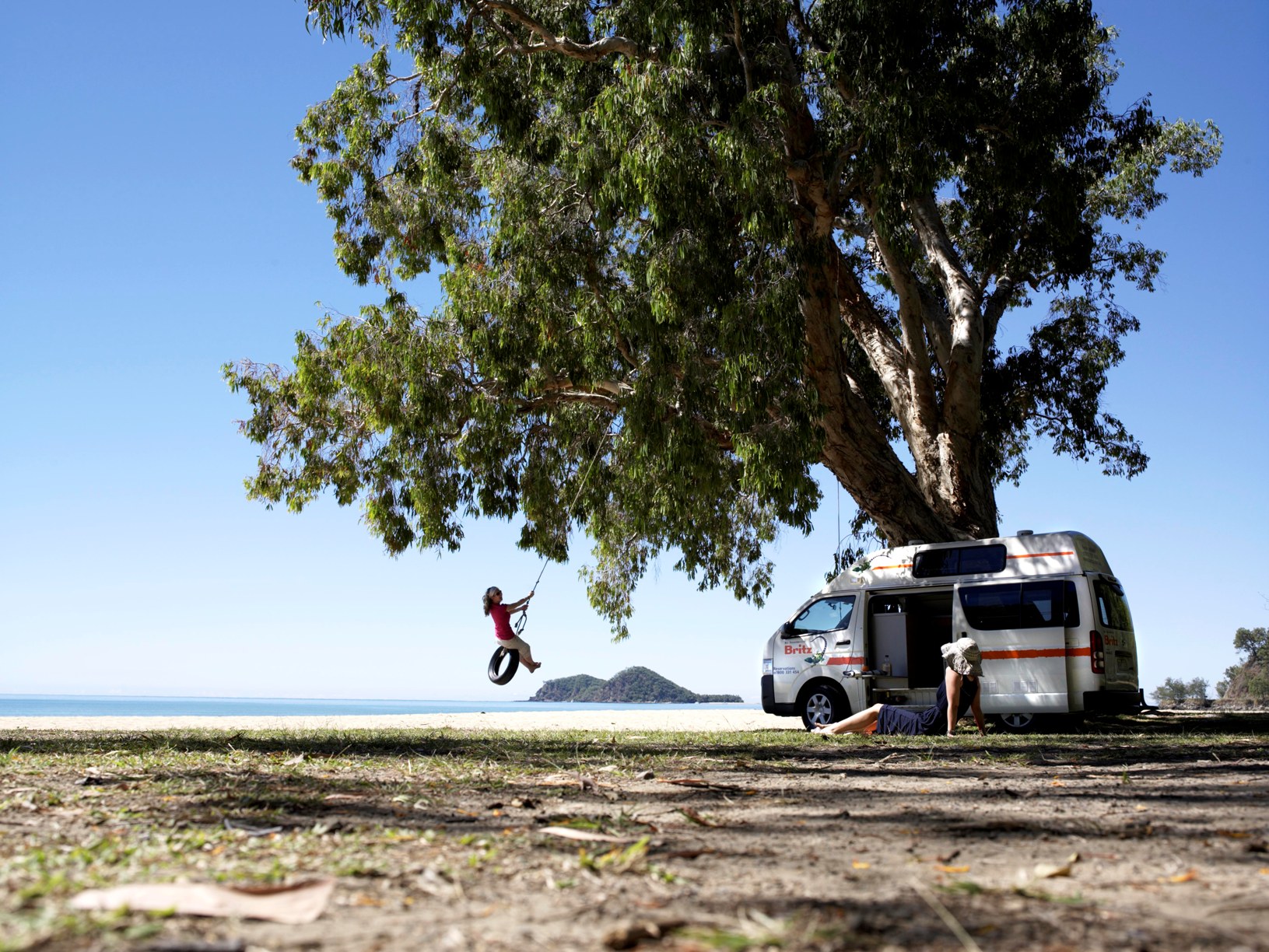 The stats are in and figures show the caravan, campervan and camping industry is experiencing a boom time – the strongest signs in the past 30 years, according to the Caravan RV and Accommodation Industry of Australia.
And for those not ready to take the plunge and buy a caravan, RV or campervan, what better way to "try before you buy" with a Campervan Hire option through DriveNow.
Statistics from the Recreational Vehicle Manufacturers Association of Australia (RVMAA) show record year-to-year growth and the highest manufacturing numbers we've seen for a long, long time. For example, the number of rec vehicles manufactured in 2010 reached 21,150, a record breaking 32% increase over the figures in 2009 (which reached a high of about 16,000).
CRVA chief executive officer Ben Yates believes the growth is a result of Australians recognising the benefits of investing longer term in their holidays and the variety that only a caravanning or campervanning holiday can provide.
"When you buy a caravan or RV/motorhome/campervan you are essentially buying your very own mobile accommodation that you can take with you anywhere in Australia," Yates said. "Rather than owning a holiday home where the scenery never changes, a caravan or motorhome or camper gives you access to Australia's most stunning locations and caravan holiday parks time and time again, for a fraction of the price."
The growth is also being attributed to a massive increase in the number of younger families entering the market by purchasing affordable entry level campervans, pop tops and camper trailers which cater for a family's needs on the road. It seems gone are the days when older generations dominated the Aussie RV and road tripping market. One of the largest segments in the industry is the 30-49 year olds "who take shorter and more frequent holidays staying at caravan parks due to their friendly secure environment", according to Yates.
"Australians have never been in a better position to invest in a vehicle that will continue to provide a fantastic lifestyle for the family without large amounts of depreciation, which is why our industry continues to grow at such an extraordinary rate."
And for those who can't quite make the step of purchasing a campervan but want that holiday type, DriveNow obviously becomes a solution to road trips in Australia – being able to access DriveNow's hot deals on campervan rental in Melbourne, Sydney, Brisbane and other major and regional cities is a cheap alternative.
As Great Australian Doorstep host Peter "Spida" Everitt recently said in Edge Travel magazine: "If you're a first timer it's definitely an easy way to hire a camper to see if you enjoy life on the road. It's a different way of life, but I can honestly say you will not regret giving it a shot and DriveNow is the perfect site to get a great camper at a great price".
Couples and families seem to be recognising the many lifestyle benefits and variety that only a caravanning and campervan style of holiday can provide. No stress, no security checks and no schedules. It's all about spending quality time with friends and family, getting back to nature and making new friendships.
OZ BONHAM