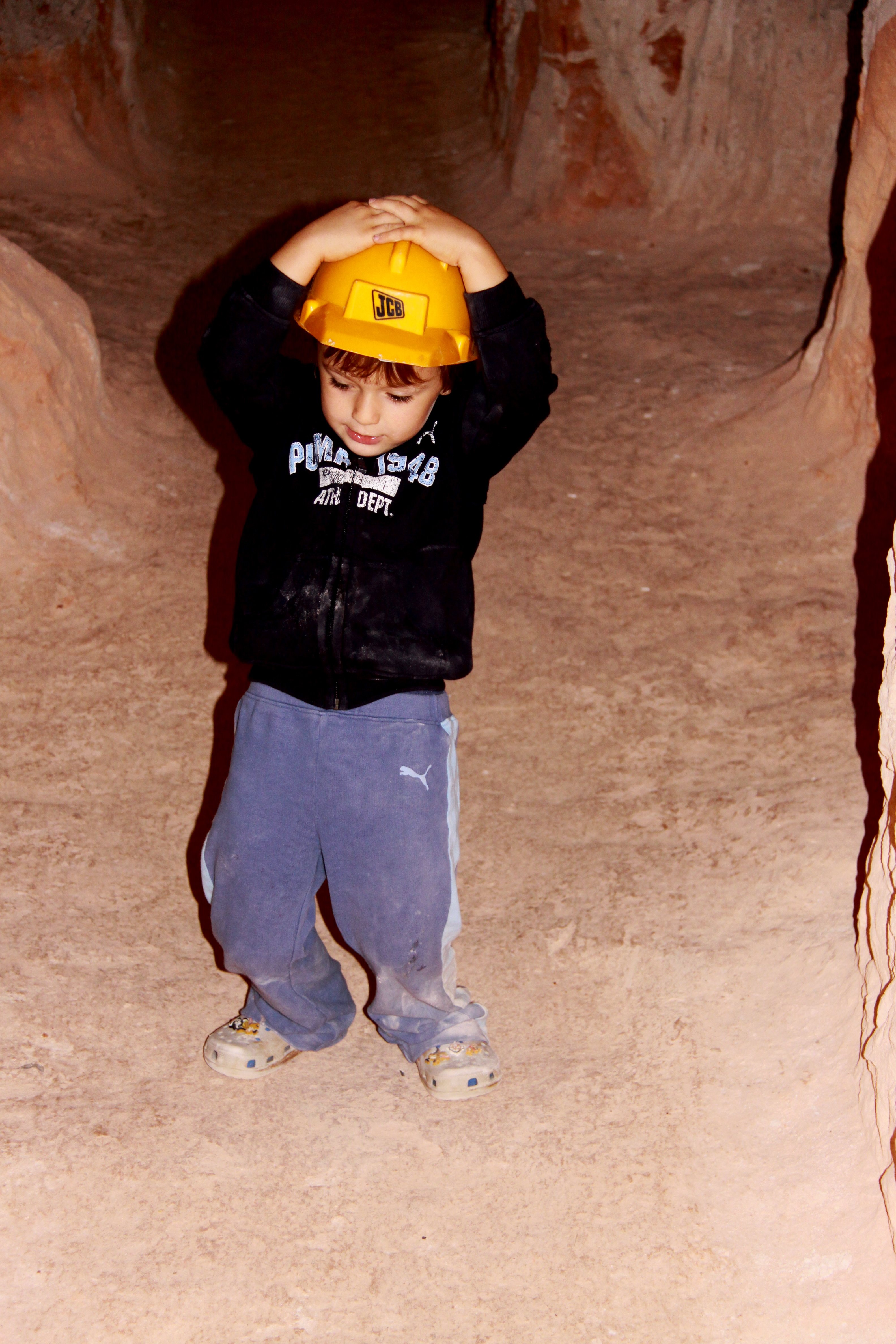 IT'S off to see the natural wonder of Opals, we go. In Lightning Ridge, that is, which is about a nine hour direct drive after collecting your motorhome rental from Sydney if you don't plan on having any stops.
Lightning Ridge is one of those quirky, bizarre and often downright weird places. But it's a place you just have to visit in this lifetime, especially for a family holiday. The kids can enjoy noodling – a bizarre name for digging for Opals – above or below ground. Many people have come to Lightning Ridge and struck gold! Or perhaps I should say Opals, anyway. Black Opals.
It's a place so arid and sparsely planted that you often think, 'Why on earth would anyone live out here?' But it's exactly that very fact that attracts so many people each year. It's an odd place, with living conditions you will only ever find the same in Coober Pedy. Mounds of dirt provide the landscape, where miners of times past have dug and dug … and dug.
Mitchell, our nephew (pictured), spent nearly four hours 'noodling' near the local information centre. He was not going home empty handed! So, in the end I went down the street and brought him an opal. A much quicker, easier and cleaner way of getting yourself an Opal! Funnily enough though, many tourists do actually find good size opals just noodling in and around town.
Have you ever seen a house made entirely out of glass bottles? Neither had we, but Lightning Ridge just keeps on surprising us. The locals are the most hospitable you will ever meet. Nothing is ever too much trouble and they will bend over backwards to make your stay enjoyable. My only tip is to make sure you book in early, as Lightning Ridge is popular and therefore busy all year round. One big bonus is that the roads leading into and out of Lightning are all really good. There used to be a rumour on the road that getting to Lightning was always difficult but we found the roads really good and easy.
PETER "SPIDA" EVERITT
The Great Australian Doorstep, series 3, airs on Channel 7Two in Australia. Visit www.greataustraliandoorstep.com.au