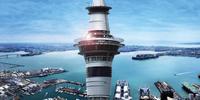 Websites with one-way rental deals are a useful tool for travellers wanting a bargain. Some of the New Zealand one-way deals with DriveNow are almost too good to be true.
You can find some incredible one-way rental deals from as little as $1 a day. The best part is DriveNow updates its list of deals from 9am every morning.
But hurry! You'd better be quick because keen explorers will quickly snap up these one-way rental deals.
Auckland to Christchurch
With all of DriveNow's deals currently on offer you'll get between four and seven days. You'll also receive the first 1350km free. For example, one of the great deals on offer is the Maui Sunset motorhome. It caters for up to four adults and two children. You'll enjoy a spacious fixed rear bed, large windows and a comfortable eating section. Make sure you travel between 21st and 30th of June.
Christchurch to Auckland
For just $5 a day you can hire a comfortable Britz Vista campervan. The latest deal on DriveNow features three double beds and facilities like a fridge, gas cooker and a hot and cold water shower. It also caters for up to four adults and two children. You can even hire outdoor table and chairs for an extra cost. The Vista is available for between four and seven days and includes 1350km free. Travel dates as June 21-26.
Queenstown to Auckland
Are you thinking of travelling from the adventure capital to Auckland later this month? If you're willing to travel between the 23rd and the 28th of June then you can find a great hire deal for $5 a day. It'll buy you a Mighty Big Six, which is full of great features for the travelling family. It has a capacity of four adults and two children. DriveNow will also give you the first 2000km free.
Queenstown to Christchurch
Are you travelling from Queenstown to Christchurch? Hire a Britz Vista for more than three days and take your time getting there. For just $5 each day you won't mind stopping at various locations, such as the charming historic town of Arrowtown. You'll also want to add the gorgeous Aoraki Mt Cook National Park to your list of stopovers.