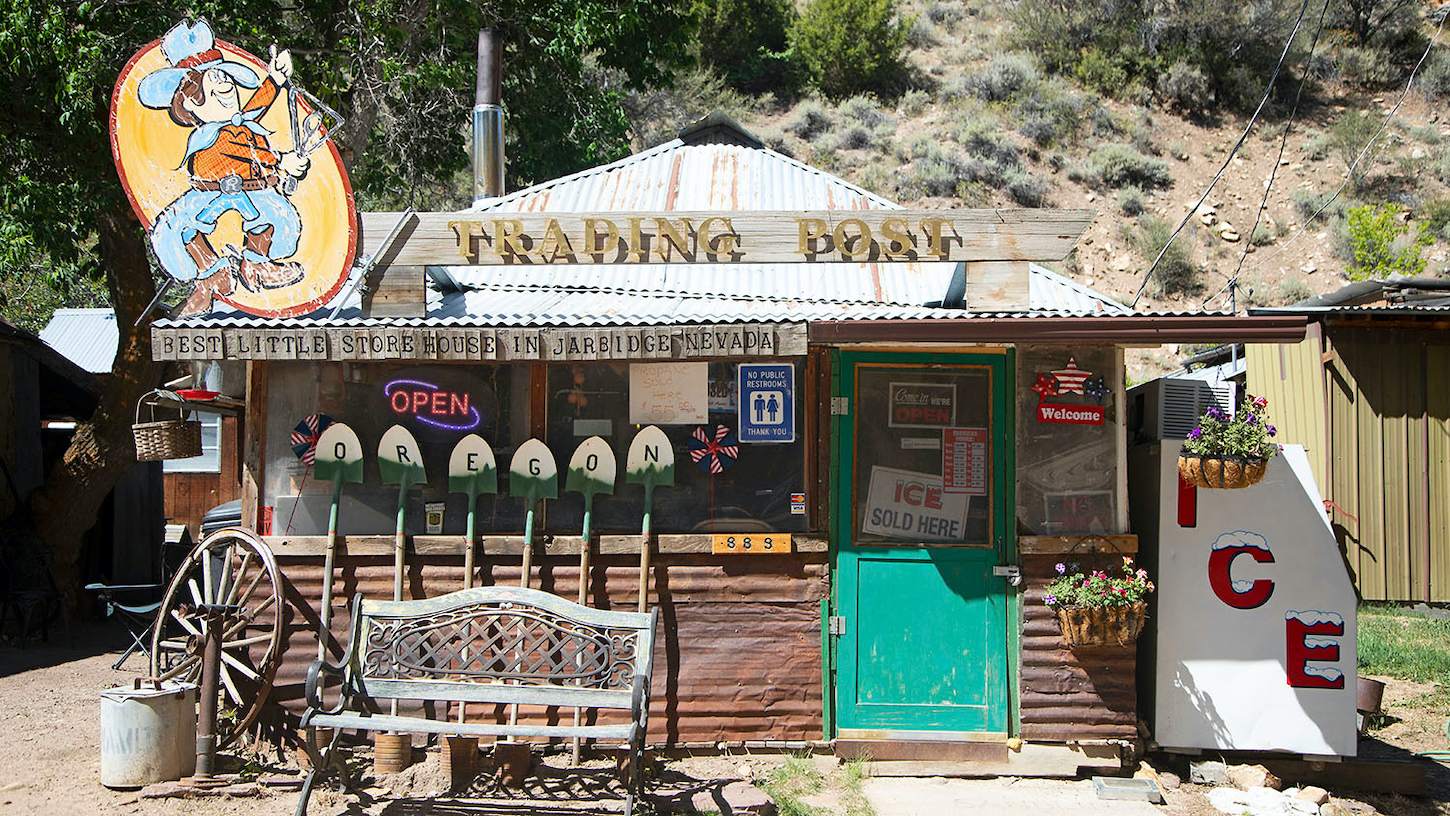 Plenty of character: Rubies Route promises fascinating stop-offs including the Jarbidge Trading Post. Picture: TravelNevada
The Rubies Route weaves its way through fascinating places in the north eastern area of the state and takes in such places as Lamoille, Elko, Jiggs, Wells and Jarbidge. What makes it so beautiful? Here's a snapshot.
Nevada's nature drive
For many road trippers, that moment when you take the wheel of your Nevada car rental or motorhome hire, hit the open road and explore the world at your own pace with the wind in your hair is an adventure in itself.
If you adore being at one with nature and love nothing better than seeing lush green valleys and meadows, glacier carved peaks and canyons, quaint small towns, blue lakes, mighty mountains and plenty of flora and fauna on your road trip – you can't go past the jewel in Nevada's crown – the Rubies Route.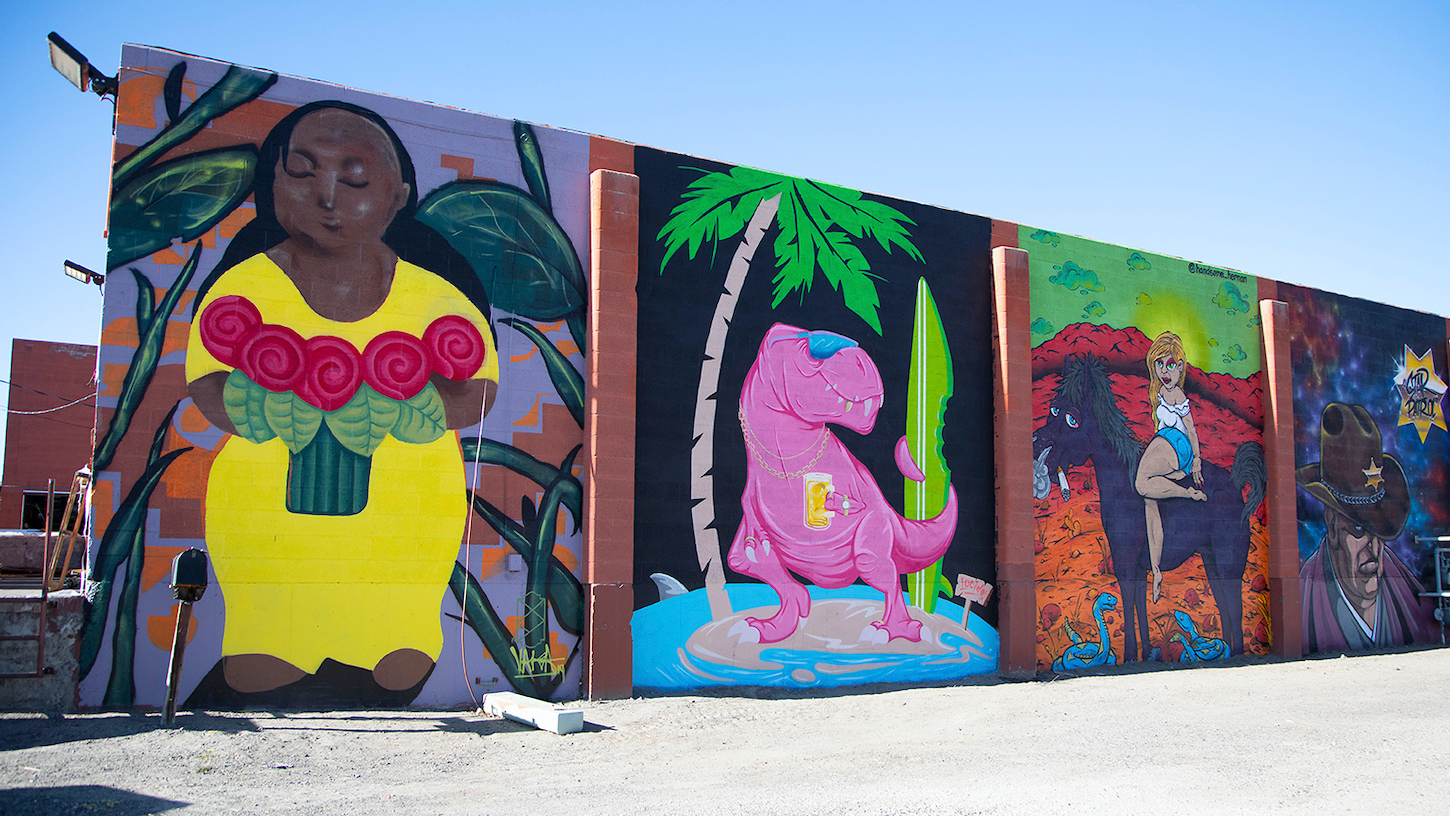 Easy on the eye: When passing through Elko take in the mesmerising murals. Picture: Sydney Martinez/TravelNevada
Roadtripper's dream
Located in north-eastern Nevada, the wildness and remoteness of the Rubies Route makes it hard to keep your eyes on the road due to the gorgeous landscape and panoramic views that follow you on your drive all the way through such treats as Lamoille, Elko, Jiggs, Wells and Jarbridge, and in no particular order.
There is nothing better than taking a 12-mile scenic drive through the large glaciated U-shaped Lamoille Canyon, which is the largest scenic valley in the Ruby Mountains, and boasts some spectacular sights and sounds.
If you're heading to Lamoille Canyon from the town of Elko, where you must stop for a while to absorb the artistic charms of the town's murals, then take Nevada State Route 227 (Lamoille Highway), which will take you on a 22-mile drive over a pass and through the small community of Spring Creek.
Once at the base of Ruby Mountains, make a right onto Forest Service Road 660 (Lamoille Canyon Scenic Byway.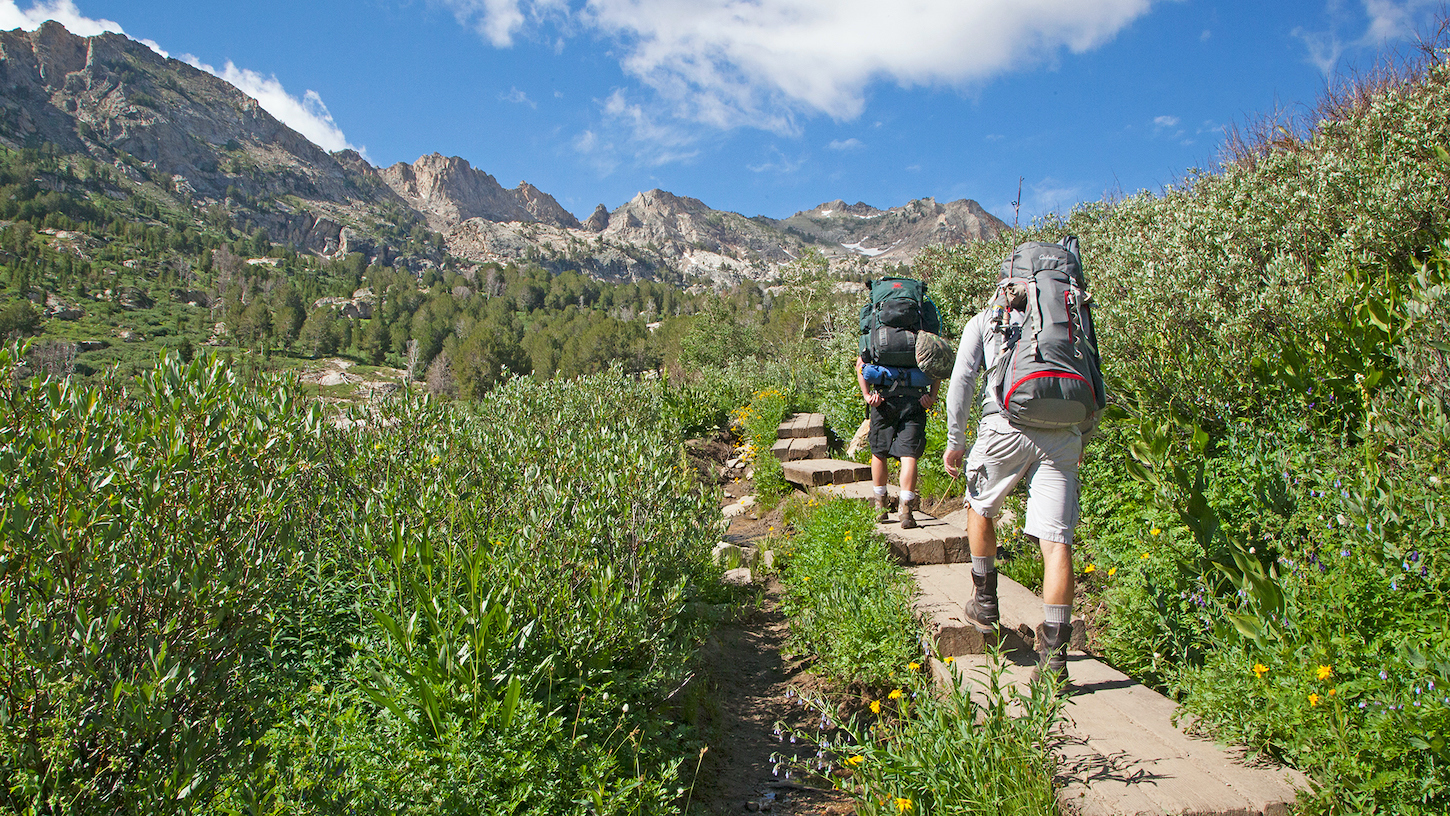 Canyon magic: Park your wheels and hit the trails in Lamoille Canyone. Picture: Sydney Martinez/TravelNevada.
The lush beauty of Lamoille Canyon
Want to get out and explore everything the route has to offer? Park your Vegas motorhome rental wheels at Thomas Canyon, a campground located inside Lamoille Canyon.
Then it's time to soak up the surrounds.
If hiking is your bag, the Thomas Canyon campground is also located close to the Ruby Mountains, which has over 300 miles worth of hiking trails.
Not only do the Ruby Mountains have lush green meadows filled with wildflowers as far as the eye can see, jagged peaks and brilliant blue lakes, other activities include four-wheel driving, mountain biking or horse riding around the mountain.
>CHECK THESE TIPS, TRICKS & GREAT ROUTE IDEAS FOR RUBIES ROUTE
Mountain life: Take your pick from fishing, hiking, horse riding and more on Rubies Route. Picture: TravelNevada
Dozens of lakes & fish galore
If you enjoy fishing, include Elko on your drive and try your chance at hooking a fish at one of its two-dozen alpine lakes. Elko is only a 30-minute drive from the start of the Lamoille Canyon and about 50 minutes from the trailheads that lead to the Ruby Mountains.
If you're looking for something a bit more relaxing than hiking or fishing during your road trip, visit the beautiful hidden hot springs in Wells, which is basically a natural hot tub in the mountains and only a 50-minute drive from the town of Elko.
Don't forget to visit Angel Lake, a gorgeous glacial lake in the northern part of the East Humboldt, not far from Wells, and located near Angel Lake campground.
The general consensus is the best time to travel through Rubies Route is June through to October.
The Lamoille Scenic Byway and many smaller roads, including throughout the Humboldt-Toiyabe National Forest, the Ruby Mountains and the Jarbidge Wilderness are not snow plowed during the winter.