On the right track: The ghost train of Ely is just one of the unusual sights you'll see on Route 50. Picture Sydney Martinez/TravelNevada.
Back in the 1980s, Life Magazine declared the stretch of U.S. Route 50 was "the loneliest road in America" with little to do on the original stretch of road, no attractions and even suggested drivers not risk driving the route unless they were armed with "survival skills". Life Magazine, how wrong you were. Sure Route 50 is wide and spacious, but therein lies part of its charms. And there is plenty to do along the way. Read on.
Kick things off in Carson City
As they say in the USA, there "ain't nothing lonely" about Route 50, the so-called 'Loneliest Road in America'. For this is a stretch of nature's finest with opportunities to check out such treats as distilleries, art centres, a wildlife refuge, sovereign nation, and even "eat a monster", but more about that later.
There's also the chance to go canyoning, hiking, sandboarding, stargazing, biking and much more along the way as you make your way across in an easterly direction with your Nevada motorhome rental.
A starting point? Kick things off in Carson City and if you're in for the long haul set your sights on the tiny township of Baker in White Pine County and on the eastern border of Nevada. If you were to drive direct from Carson City to Baker it would take approximately 6 hours on the road, but there are too many super reasons to stop along the way and even stay overnight at a few places on your journey.
Before your journey begins from Carson City, I recommend you get a copy of The Official Highway 50 Survial Guide and as you take the trip across Nevada's heartland stop in any five of the seven largest towns (Austin, Dayton, Eureka, Ely, Fallon, Fernley, and Baker) to get your Official Highway 50 Survival Guide validated and discover it for yourself.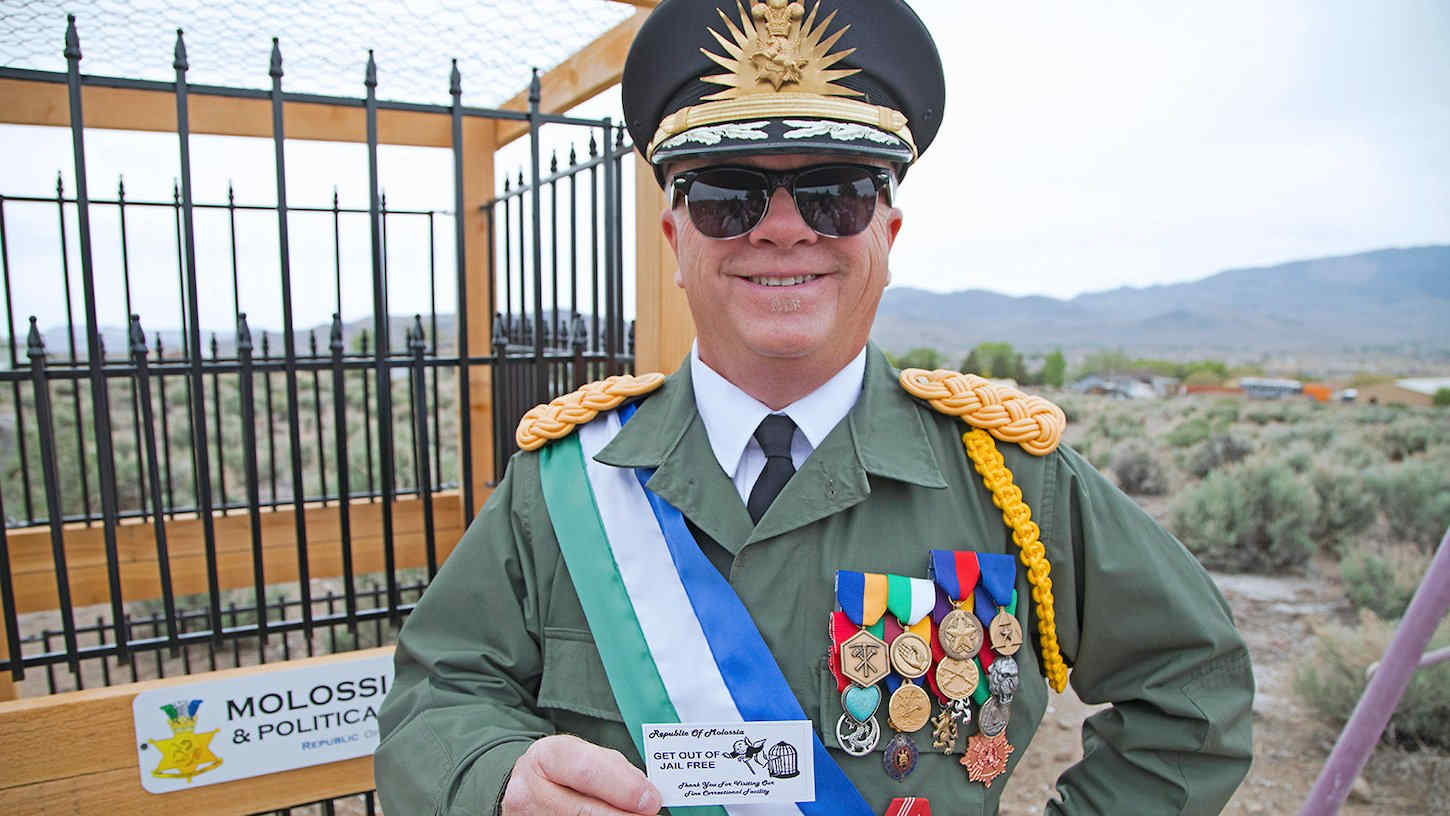 Sovereign nation: His Excellency the President in the fascinating Molossia in Dayton Nevada. Picture: Sydney Martinez/TravelNevada.
Golden stop-off points
Heading east, don't miss Dayton as a first stop off point and the site of Nevada's first gold discovery.
For something out of the ordinary, be sure to visit the Republic of Molossia, a sovereign nation smack bang in the centre of town where you can learn the history of this 40-year independent nation straight from His Excellency the President himself and even spend a little time in the onsite lock up!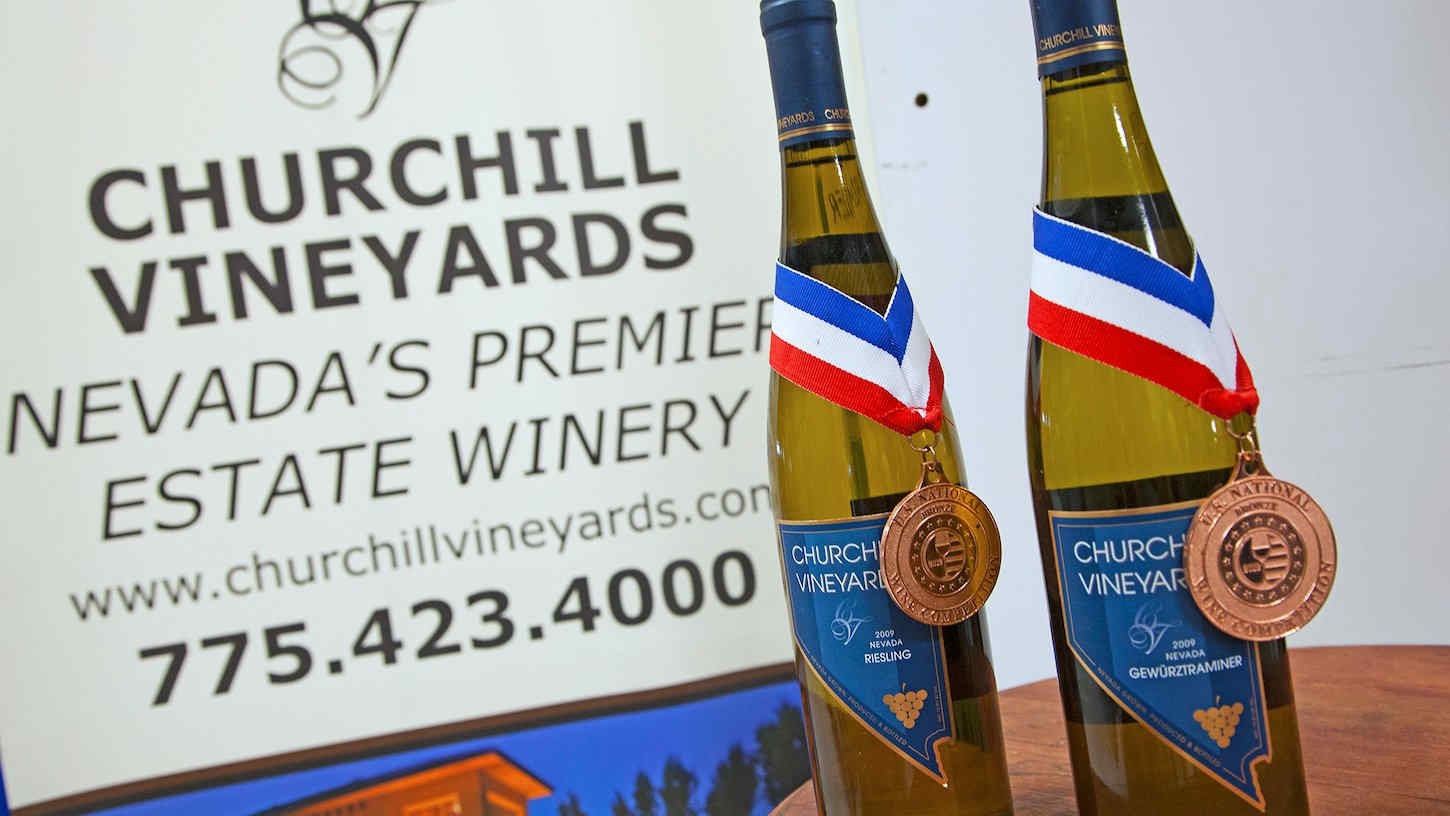 The taste of Nevada: Be sure to visit Churchill Vineyards in Fallon. Picture: Sydney Martinez/TravelNevada.
A tipple or two in Fallon
Another place well worth parking your motorhome wheels for a while is Fallon, an agricultural community with a small farm called Lattin Farms which is open to the public.
If you like a tipple or two, don't miss Churchill Vineyards and its sister property Frey Ranch Estate Distillery.
Further along Sand Mountain is definitely a highlight and from there you'll only need a short half-hour drive to reach Middlegate Station, a Pony Express station turned stage stop turned real-deal roadhouse home to the Middlegate Monster Burger: more than a pound of ground beef stacked inside a sourdough roll sliced into thirds and garnished with lettuce, onions, cheese and sometimes jalapeno peppers, served with a pile of french fries.
Eat it all, and you'll be rewarded with an "I Ate the Monster" T-shirt.
CHECK OUT THIS COMPREHENSIVE GUIDE TO ROUTE 50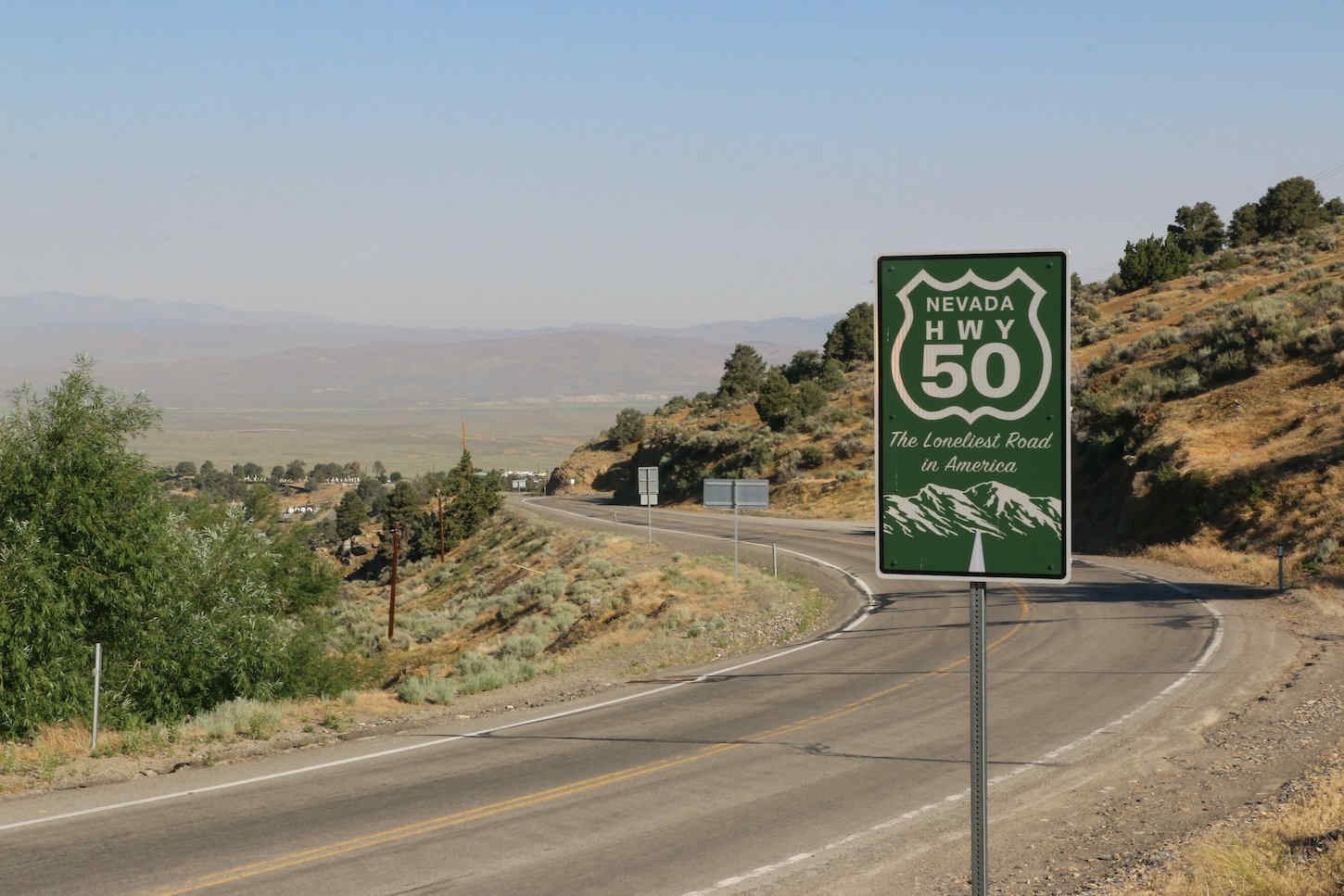 Lonely road? Not!: There is much to discover, especially in Austin, Ely and Baker. Picture: Larry Burton/TravelNevada.</em
Street art and railways
Austin is a popular calling card for roadtrippers along Route 50 where there is an impressive outdoor visitors' center on the Loneliest Road in America (Main Street), which features interpretive panels telling the story of the community's origins in 1862.
From Austin, continue east on the Loneliest Highway and 15 minutes later you will reach Hickison Petroglyph Recreation Area. It's a great opportunity to check out some of the ancient rock art carved by the area's indigenous people many years ago.
Further along you will discover the mining town of Eureka and in Ely you history lovers will love stepping back in time to see what 1907 really looked like at the East Ely Railroad Depot Museum, gateway to the Nevada Northern Railway where you can catch a ride or even be the engineer on a working steam locomotive.