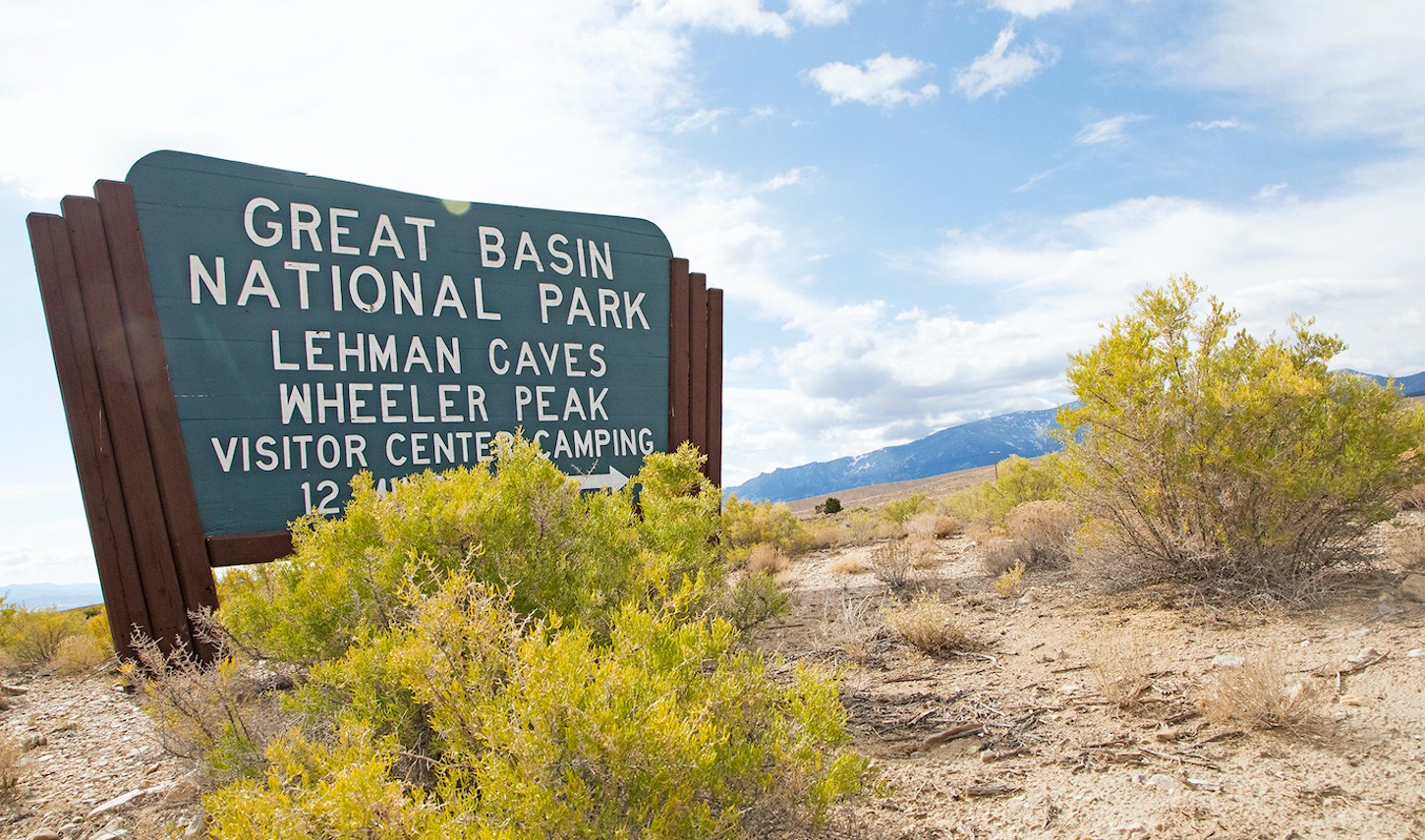 A world of discovery: Nevada's eastern edge beckons in the Great Basin National Park. Picture: Sydney Martinez/TravelNevada
From spectacular alpine lakes to limestone caverns, a small glacier, the oldest living trees on earth and some of the darkest skies in the lower 48, Great Basin is chock-full of national treasures yet is one of the least visited areas in Nevada.
Great Basin Route is a winner
One of the most important and unwritten rules of a motorhome holiday on the road is to always make your highway adventure as magical and thrilling as possible.
You can't get much more thrilling than kicking off your Great Basin Route road trip in Las Vegas and heading straight to the remote Great Basin National Park where you'll see plenty of historical towns, open plains, eight state parks and the deepest of blue skies along the way.
The drive up the US 93 from Vegas to the Great Basin National Park takes around 4.5 hours and is just under 300 miles, before finishing up your journey in the unique towns of Ely or Baker, in White Pine County Nevada. And the endless serving of sights along the way make the drive definitely worthwhile.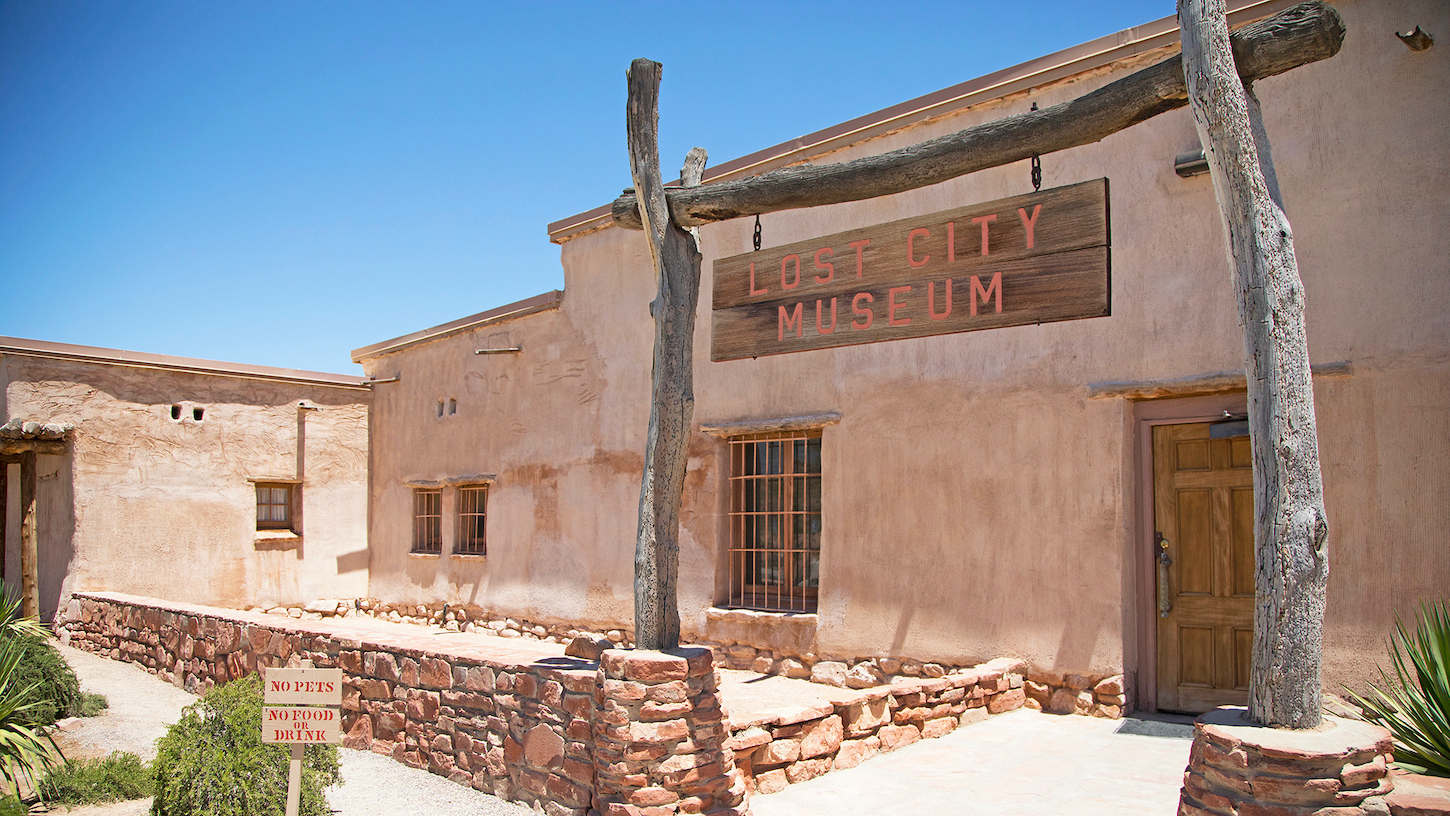 History on show: The Lost City Museum in Overton. Picture: Sydney Martinez/TravelNevada
Museum magic
Get ready for some serious road tripping by visiting the Nevada State Museum as you begin the journey out of Las Vegas.
The museum introduces visitors to a wealth of men's history and natural history, including artefacts that showcase Las Vegas's rise to fame. It also has a library.
Once you leave Las Vegas, you'll find yourself at the town of Overton, which has a Lost City Museum and offers visitors a chance to get up close and personal with a reconstructed Puebloan house-site and the history of the ancestral Puebloans.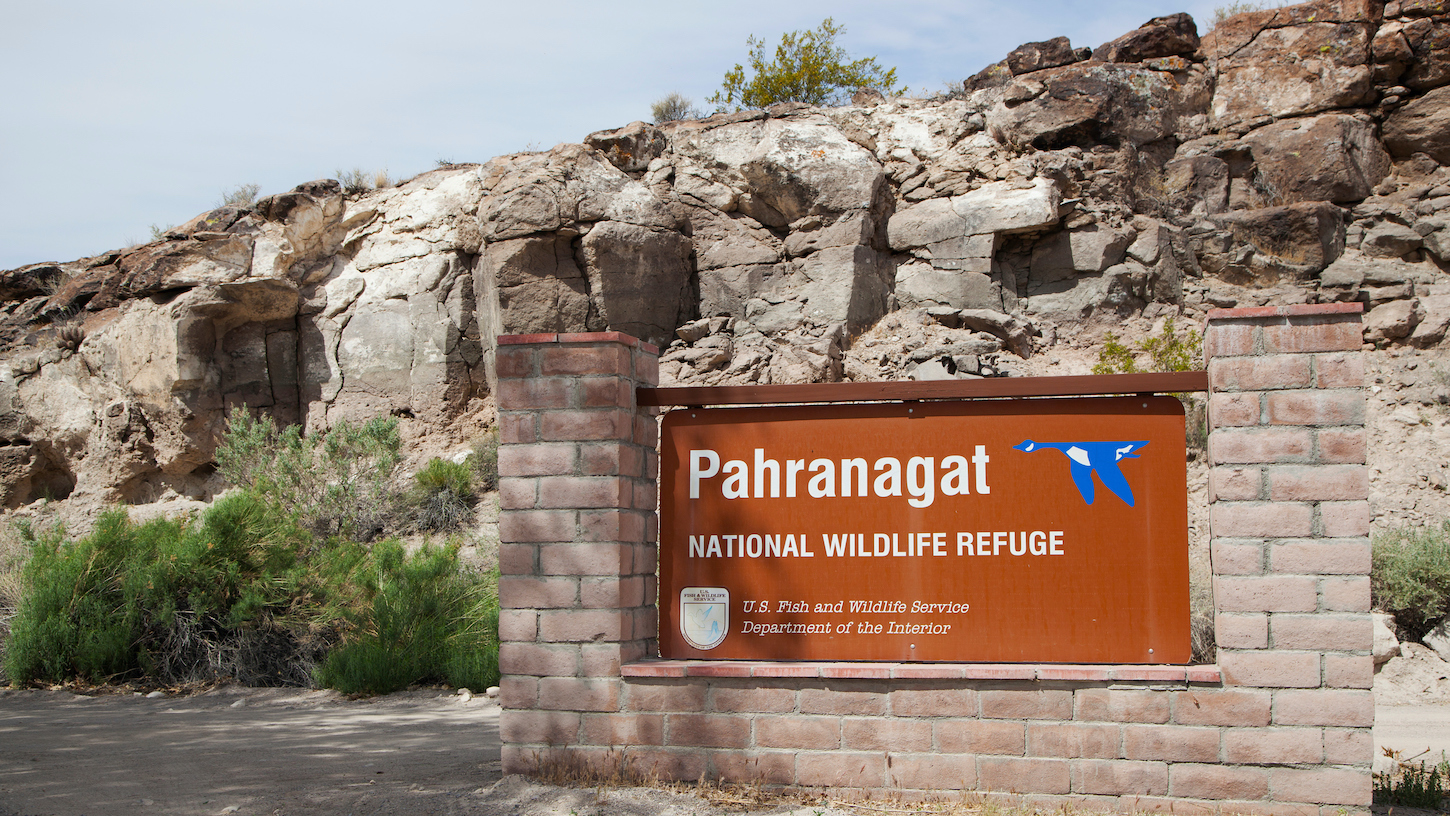 Abundance of surprises: Pahranagat National Wildlife Refuge. Picture: Sydney Martinez/TravelNevada
Pahranagat National Wildlife Refuge
The next stop on your road trip should be the Pahranagat National Wildlife Refuge at Alamo, which has gorgeous lush green meadows, blue lakes and an abundance of wildlife, including over 260 species of birds for bird watchers.
Best known as the 'City of Roses' based on their ability to grow wildly in this area of Nevada, the city of Caliente serves as a very welcome place to rest for many road trippers. You can also check out the Dam State Park, Kershaw-Ryan State Park and Cathedral Gorge State Park. Or if you feel like making a quick detour, the Rainbow Canyon Scenic Drive begins just south of Caliente.
The Cathedral Gorge State Park is only 15 miles north of Caliente and you can't go wrong with a quick trip to the Miller Point Overlook for stunning views and easy hikes into the canyons.
OTHER GREAT THINGS TO DO IN THE GREAT BASIN NATIONAL PARK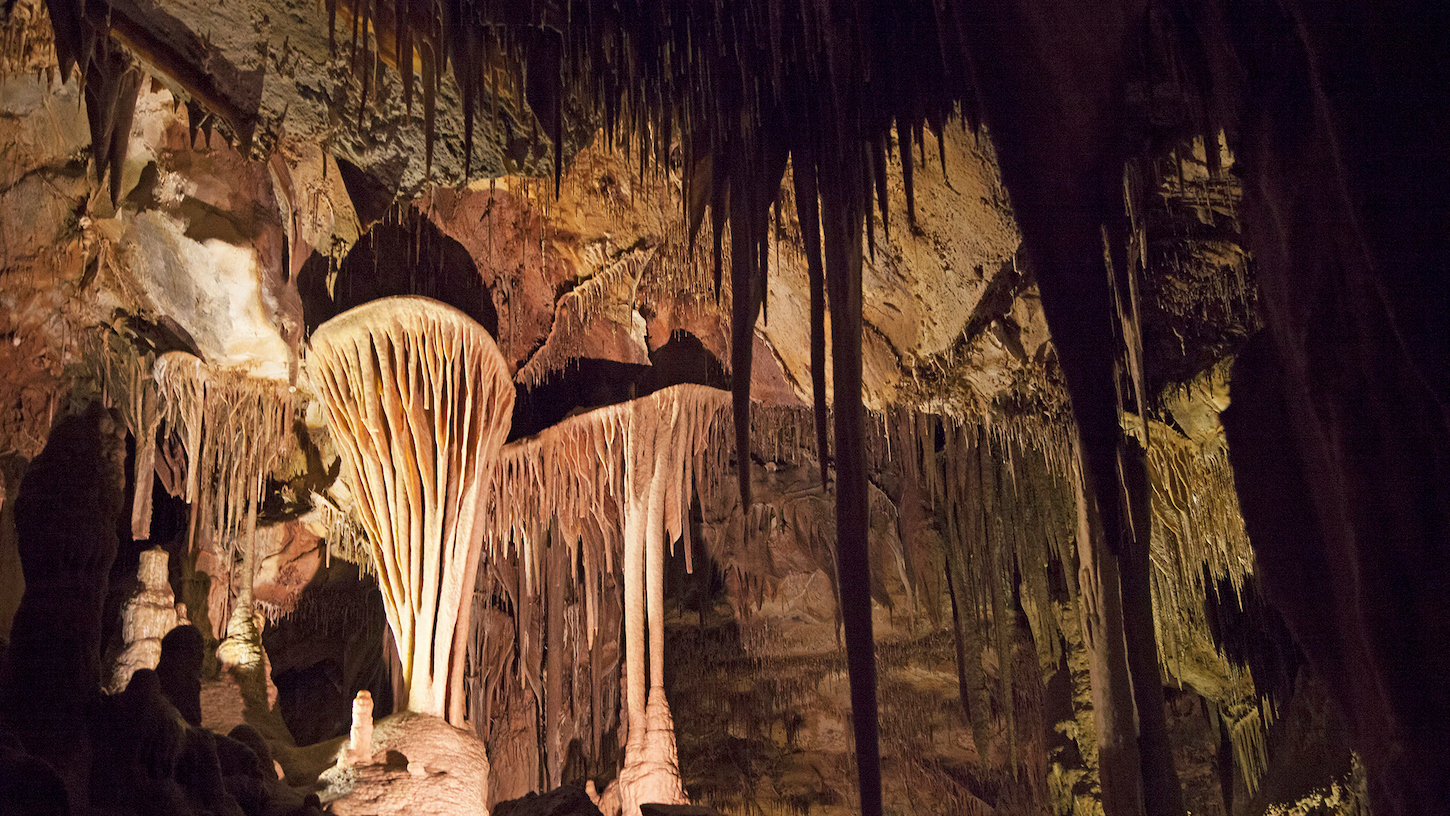 Going underground: Take a tour of the mighty Lehman Caves. Picture: Sydney Martinez/TravelNevada
Caves, courthouses and campgrounds
If you like the old-west charm and taking a look around a historic community, stop at the town of Pioche. There you can take a look at the Million Dollar Courthouse, check out Boot Hill Cemetery, Thompson Opera House and the local art gallery.
Once you leave the Pioche, you'll head straight to the Great Basin National Park, which is truly Nevada's shining glory. The park is home to ancient trees, unique Lehman cave formations, ancient bristlecone pines and the 13,000ft Wheeler Peak. The journey to the Great Basin National Park is ideal for road tripping, as it allows visitors to enjoy hiking, mountain biking, rock climbing, fishing and stargazing.
There are also five campgrounds to choose from, including Wheeler Peak Campground, Baker Creek Campground, Grey Cliffs Campground, Lower Lehman Creek Campgrounds and Upper Lehman Creek Campgrounds.
Beehive shaped charcoal ovens were used from 1876 through 1879 to help process rich silver ore. Picture: Sydney Martinez/TravelNevada
What's cookin' in Ely & surrounds
If you're head to Ely or Baker, you can also check out the Ward Charcoal Ovens State Historic Park on the way, which is beautiful scenic forest retreat perched in the Egan Mountain Range in eastern Nevada, 20 miles south of the town of Ely.
The park features six beehive-shaped charcoal ovens that were used from 1876 to 1879 to process silver ore discovered in the area. You can also enjoy camping and park your campervan for a few nights at the Willow Creek campgrounds.