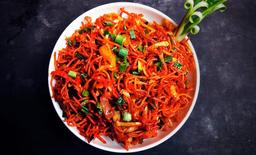 London's food scene is alive and kicking with flavours from every corner of the globe. Tuck into a nicely done steak and chips, or lap up a delicious Asian soup dish with dumplings. London and it's seemingly endless number of top restaurants are calling.
When you touch down at Heathrow Airport, pick up a hire car from DriveNow. Then you'll be set as you race from one place to another, enjoying all the goodies that London's food scene has to offer.
Stop by some of these great London restaurants.
Royal China
This is a great place to take yourself when you're craving dumplings and special dim sums. Royal China (check out this tempting dish above) is sure to tempt your taste buds with aromatic rice, honey roast pork and other meat creations. Even when you're about to burst you won't be able to resist some black sesame dumplings covered in peanut crumbs to top it off.
The Harwood Arms
The Harwood's award-winning food and wine is served up in a casual setting, where you can relax the evening away. The Michelin-starred pub offers some of Britain's best produce. It also made first place on the list of the Top 50 Gastropubs 2017 awards. A must-try is the always popular Sunday roasts – they're so in demand that the chefs recommend ordering the roast when you call up to book a table for the evening!
Park Chinois
This is another stylish Chinese joint where you can step back in time to 1930s Shanghai. Park Chinois is an elegant jazz lounge in the heart of upmarket Mayfair, where you can indulge in braised Angus beef short ribs with black bean sauce, delicious Peking duck or French Spiney lobster with vermicelli noodle and ginger.
The Ledbury
The Ledbury is a multi-award-winning restaurant and it's not hard to understand why. From the second you sit down at your table, you'll be blown away by the mouth-watering food. Try combinations like Cornish Cod, Caramelised in Richmond Park Honey and Turnip or Chantilly of Oyster, Tartare of Sea Bream and Frozen English Wasabi.