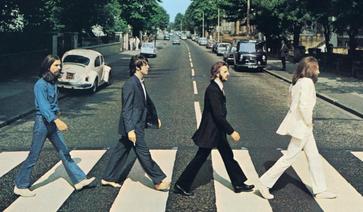 Some of the world's best in music were born and bred in the United Kingdom. The London music scene has delivered icons such as The Beatles, Oasis, The Spice Girls and Elton John. But just because you may never meet the stars in person doesn't mean you can't feel close to them by visiting music landmarks, which can be found all across London.
When you arrive in the UK, make sure you hire a car from London Airport and check out these top music landmarks.
Abbey Road Crossing
No trip to London is complete without visiting Abbey Road Crossing. If you're a Beatles fan then this is one of the music landmarks you can't miss. All you need is three friends and a photographer to re-create the cover of the Beatles' Abbey Road album. Talk a walk to the Abbey Road Studios nearby to check out where the Fab Four recorded many of their hits.
Queen 'We Will Rock You' London tour
Queen will undoubtedly go down as one of the greatest rock bands in history, so why not dedicate several hours to experiencing the historic landmarks and locations in this band's history? Join the London Rock Tour's half day tour to see where Queen played their early gigs and recorded their music. Check out their homes and the university where they formed. You'll even get to see the famous locations of their iconic performances.
Denmark Street
At first glance, you may think this is just another London street. But look a little closer and you'll realise it's a hotspot for musical instrument sales, repairs and also live music venues. This is also where many British bands who shaped generations of music lovers either rehearsed or recorded. David Bowie even once lived in a campervan on this very street.
Original Hard Rock Café
Everyone knows of the famous Hard Rock Café at Times Square in New York, but did you know the Original Hard Rock Café was actually in London? It opened in 1971 and has an outstanding collection of memorabilia from icons like Jimi Hendrix, Led Zeppelin, Eric Clapton and more. Admire these belongings while enjoying some delicious American cuisine… including cheesecake!