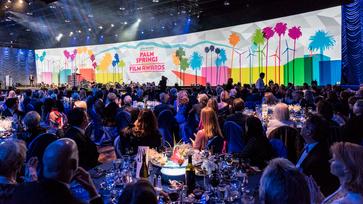 There's always something happening in Los Angeles, no matter what time of year you visit. There are LA events to offer every type of traveller year-round. Some of the best LA events include cultural festivals, film festivals or even food and wine festivals.
When you plane lands, hire a car at LA Airport with DriveNow. 
Check out one of these top LA events during your stay.
Palm Springs International Film Festival
February
Los Angeles is famous for its filmmaking scene and filmmaking history. Use your time here to explore the area's diverse film scene with the Palm Springs International Film Festival nearby. The festival showcases independent films and highlights the best in international cinema. It's also known as a path to the Oscars, with more than 87 per cent of the Gala winners going onto receive Oscar nominations.
LA Beer Fest
April
Last year's LA Beer Festival was sold out and organisers promise this year's event will be even better. Bring some friends to enjoy unlimited beer samples from more than 80 breweries and incredible live entertainment at the LA Centre Studios. You're bound to have trouble deciding which of the international and domestic beers to try, and there's over a dozen food trucks to choose from.
July 4th Spectacular
July
Spend your 4th of July holiday in Los Angeles. The fireworks at the Hollywood Bowl are spectacular and attract thousands of people. The 4th of July fireworks here have become a popular tradition for locals, thanks to its history of great live music and beautiful venue. If you're lucky enough to be in California for the 4th of July then this is one of those LA events that you want to make the most of!
Nisei Week Japanese Festival
August
Explore Japanese cultural heritage with Nisei Week Japanese Festival in Little Tokyo. The neighbourhood in downtown Los Angeles becomes a mecca for traditional Japanese food, street dancing, martial arts and other entertainment. There's also an exciting Japanese parade and even an eating championship for those who can't get enough of Japanese food!
Halloween Carnival
October
The most exciting event in any American city in October is undoubtedly Halloween. When that time of year rolls around, LA locals head to Santa Monica Boulevard in West Hollywood for the famous Halloween Carnival. It's basically a huge (and free) street party of music, dance, candy and costumes. Really, how could you spend Halloween any other way!
BRIANNA PIAZZA