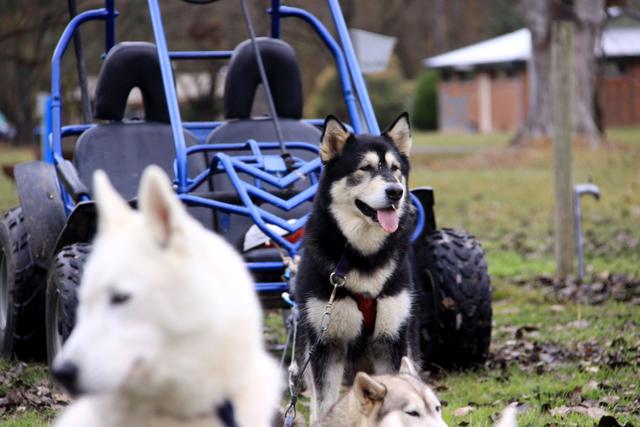 Omeo is one of those places in Victoria you wouldn't automatically slot into your itinerary, but it's a great little destination in the east of the state and worthwhile road trip experience from Melbourne.

Omeo is tucked away at the base of the Snowy Mountains, just a 90-minute drive north of Bairnsdale or a five-hour drive along the Princes Freeway, Princes Highway and Great Alpine Rd after you grab a Melbourne car rental in the CBD. There's much to explore along the way if heading along the southern route through the Gippsland region.

The town itself flies under the radar but boasts some of Australia's best scenery and outdoor pursuits. Only 30 minutes up the mountain you will find Dinner Flat Plains, a place pumping with activity in both the summer and the chilly winter. We lobbed here in early May, so no snow for us, but what we did find was a great alternative – snow dog sledding, summer-style! That's right, a team of huskies, all saddled and ready to go, but with a wheeled cart attached behind rather than a snow sledge. We traversed the mountains, along the creeks and rivers for miles. It was a little chilly, but well worth it.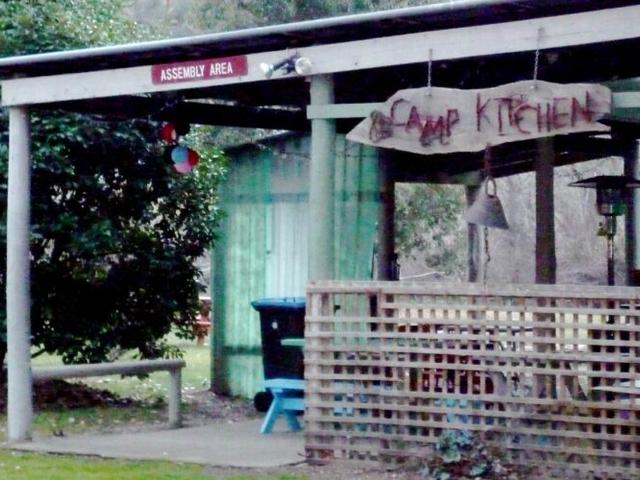 It's amazing how much these huskies can pull, especially dead weight like our two butts along with the steel cart we were on, but they tore through the creeks with ease. Meeting the huskies alone was super fun, as they are such intelligent dogs and so awesome and powerful to watch in action.

Omeo is also home to some world famous Chinese oriental mine claims, a place where you can still go into the valley to search for gold yourself. It's a great walk through the valley, with many old relics just laying in wait for you to discover. Back in town, well known local, Jeff, will show you all there is to know about the area. He is Omeo born and bred and what he doesn't know isn't worth knowing. All you need to do is ask anyone you come across to point you in the direction of Jeff and he will be only too happy to oblige.

Now, we all know that sometimes we all get sick of the old BBQ and camp cooking, but never fear, because in the tiny town of Omeo you will find some fantastic restaurants, whether it be casual family dining at the pub or at the Omeo Café where the food is straight out of a glossy cooking magazine. You will not leave Omeo hungry!

Omeo is an ideal base, too, if you are planning either a ski holiday up in the mountains or a great place to relax in the summer months. And the Omeo Caravan Park, on the banks of the Omeo River, is the only place to stay (their authentic camp kitchen, left). Let them know Spida and Sheree sent you!

PETER "SPIDA" EVERITT

Great Australian Doorstep – visit www.greataustraliandoorstep.com.au