THE drive from Mossman to Cooktown is brilliant. It isn't an easy drive, but still it's really worth the while. Make sure you stock up on everything before you head off and there are plenty of stops along the way including some great photo opportunities.
Cooktown is a place full of wonder and it certainly wasn't what I expected, that's for sure! Simply put – it is stunning and there is no other way to describe it. And the history you will see and learn is astounding. I knew so little before going there it was actually embarrassing.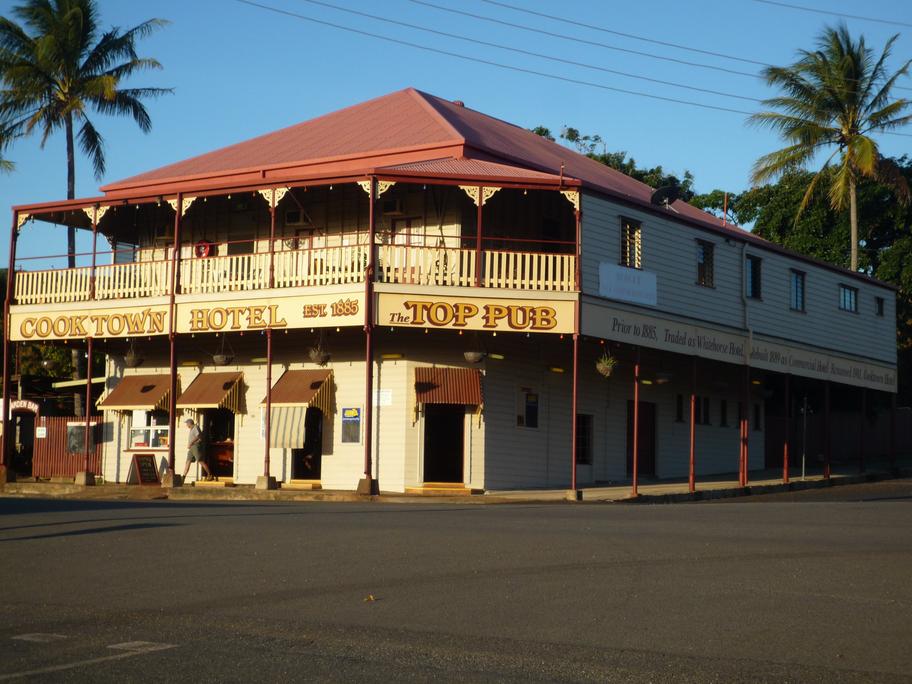 For starters, the lookout will take your breath away and if you are an avid photographer, you will spend hours – even days – taking photos. The Mt Cook lookout is the first port of call to get your bearings and start your adventure of the area. From there we headed back into town to the James Cook Museum. This museum is housed in the old Nunnery, and is even haunted some will tell you! But the exhibits they have there are quite remarkable, especially given how remote Cooktown is. I would say it's even better than most of the mainstream museums on the east coast!

We stayed at the Big4 Cooktown, and it is so good you won't need to think about staying anywhere else. They even have a wash down bay for your vehicles, two swimming pools, tonnes of room, huge, lush green sites and the biggest and best camp kitchen ever.

The following day we took a tour – highly recommended – with Guurbi Tours. They will show you sacred Aboriginal sites and "birthing grounds", which are like nothing you have ever seen. Cooktown itself has all the services for you to stock up including the ANZ bank. If you feel like a day trip, head back south about 90kms and take the turn off to The Lions Den. This is a remote pub and camping ground, but oozing so much hospitality and charm. They have new owners and the place really is a buzz. And if you like a quiet ale, you just have to go to the Top Pub in the main street of Cooktown at sunset – that view will never be beaten, especially with a cold lager in the hand!

PETER "SPIDA" EVERITT
The Great Australian Doorstep is coming to Channel 7Two in 2010! Stay tuned! Visit www.thegreataustraliandoorstep.com to purchase DVDs and find out more about the show.