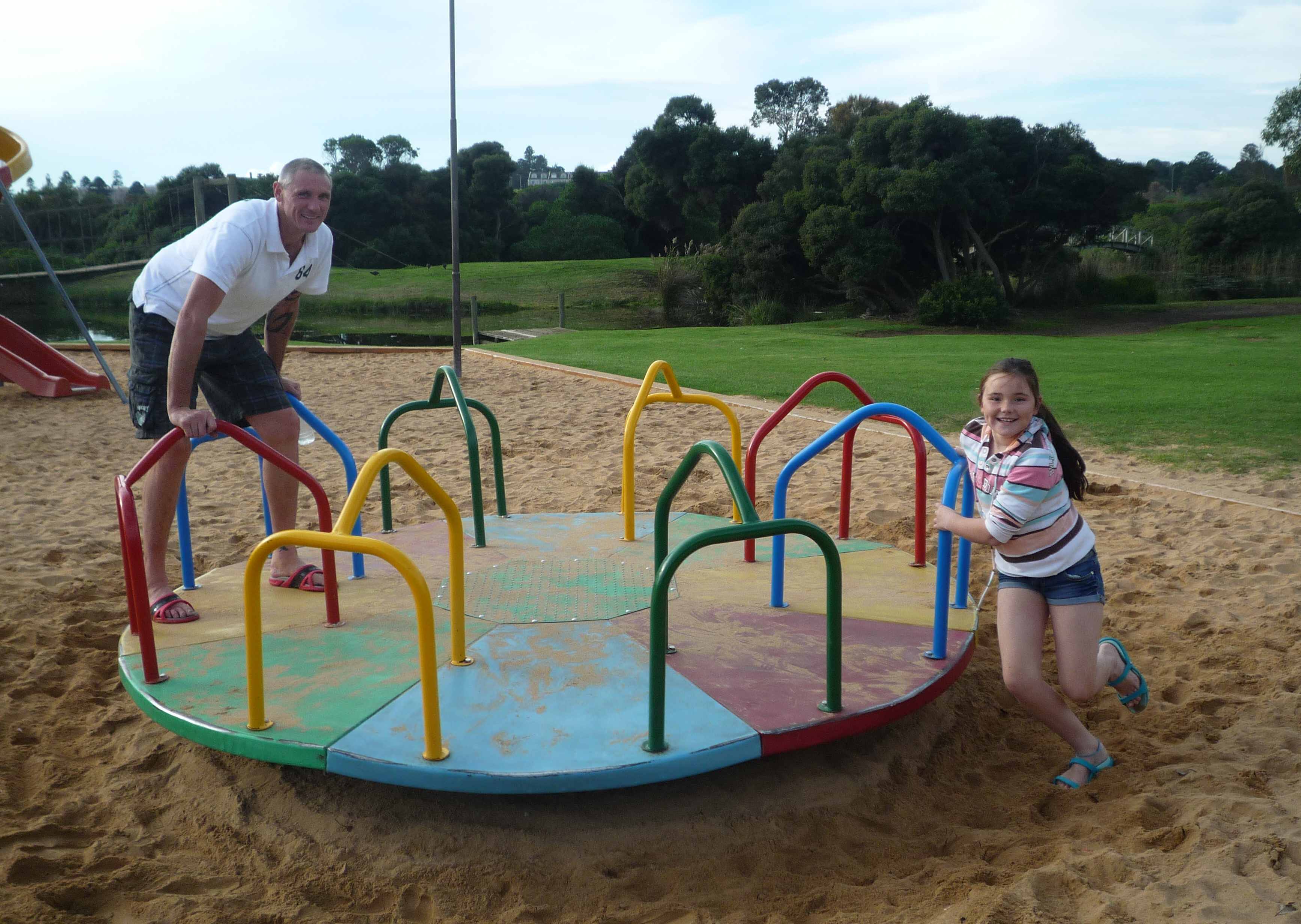 IF you are looking for a great weekend away from Melbourne in your caravan or campervan, then Warrnambool is the place. There are always some great Melbourne campervan deals on the go.
Only a four hour drive from Melbourne, it's easy driving with plenty to see along the way. There is great coffee in Colac and plenty of rest areas to stop off for a bit of driver reviver – pull over for a snooze if you're a tad tired.
Once you get to Warrnambool, make sure you stay down on Lake Pertobe.
We stayed at Discovery Holiday Park, which has a fantastic location as you can walk to absolutely everything. The kids, especially, will love the Lake Pertobe playground. But you can't really call it a playground as it's more like 30 playgrounds all in one! It is easy to kill a day here and, besides, it will ensure the kids sleep very, very well that night after all that running around and activity.
The Whale nursery is also a great spot. Unfortunately on the day we rolled up there weren't any whales, but this is the place where they come to give birth and at certain times of year it can be really busy in those waters. Would certainly make for some awesome photos. And if it's deep sea fishing you are after, then this is definitely the place to be. Proline Charters will take you out chasing Blue-Fin Tuna! This was one of the most exciting things I have ever done! The sudden whizzzzz of the line when the lure takes off makes for a massive adrenalin rush. Then it's all about the battle to haul the fish in. All in all, a great day, with a good lunch and a few beers while cruising about 22 nautical miles off Warrnambool.
While the boys are fishing, Mum can take the kids to the Flagstaff Hill Shipwreck Museum. This super venue depicts early life back in the 1800s when Warrnambool was one of Australia's busiest ports. There's plenty of room to run around, pack a picnic and take in the atmosphere of a life from more than a 100 years ago.
PETER "SPIDA" EVERITT
Catch The Great Australian Doorstep on Channel 7TWO