It was time for a great week on the Sunshine Coast.
Maroochydore – here we come!
Staying at the Big4 Maroochy Palms is just out of this world – it's a 5 star resort. With so much to choose from to do, we decided to go simple and hire bikes and take in our new surroundings – definitely a place I could live.
We rode up and down the foreshore on the bike track and the kids had a blast. Then it was off to the Ginger Factory to enjoy in another awesome family attraction. Boston loved the train so much we couldn't get him off. We think he did about 10 laps! Anais and I took a boat ride, which was very entertaining as they have a pack of sheep doing the haka – very fitting, I thought!
Then a day was spent just relaxing at the Big4 park. Honestly, this is the best park we have ever stayed in. Anais wanted to do something extreme, so it was Top Shots Theme park next on the agenda. Anais and Sheree did the vertical trampoline and I tried to go for a ride on a helicopter with Boston … but that didn't quite work out.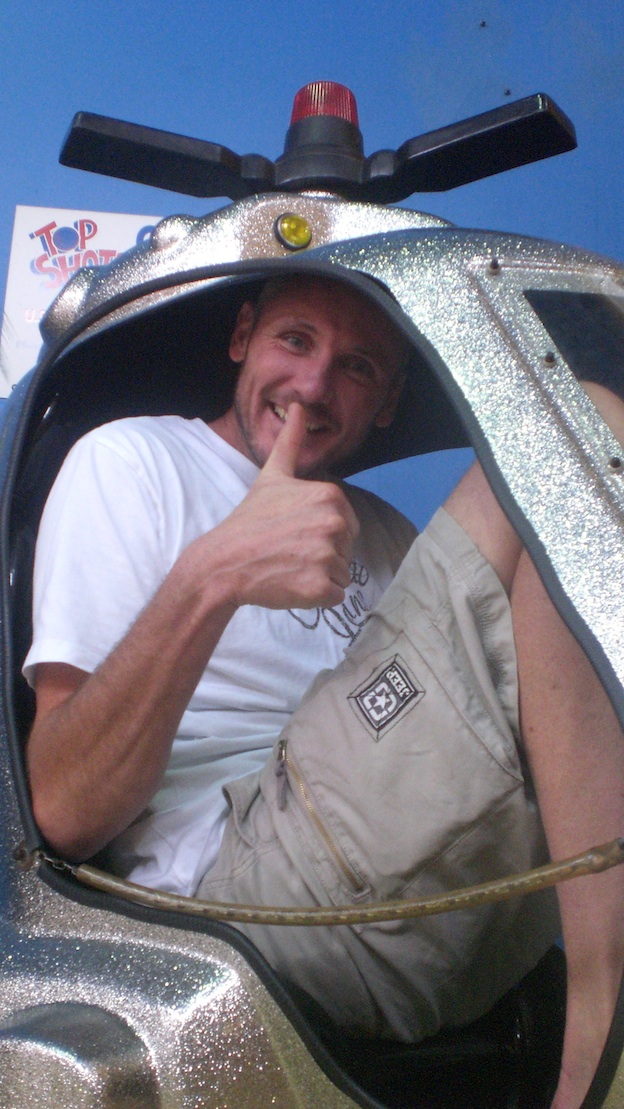 PETER "SPIDA" EVERITT
The Great Australian Doorstep is now showing on the How To Channel on Foxtel