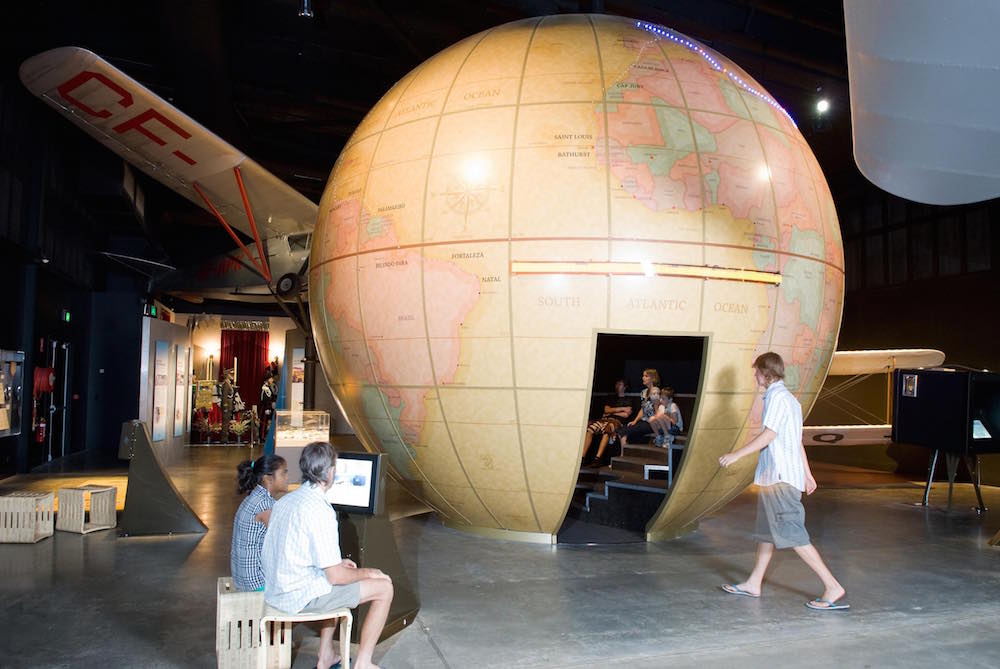 Next time you're in Queensland, jump in a Brisbane campervan rental or car hire and hit the Bruce Highway for a four-hour leisurely cruise north to Bundaberg where there's plenty of things to do for roadtrippers. Try these four:
Take flight at the Hinkler Museum
Bert Hinkler was the "Boy from Bundy" who, in the early part of last century, spent the spare pennies that he earned buying materials for his gliders and every spare moment building and testing them. What happened after that was legendary as he tested his aircraft out from the top of nearby sand dunes on Mon Repos beach before perfecting his constructions to become one of Australia's most famous pioneer solo aviators. More than a museum, the Hinkler Hall of Aviation. comprises a spacious exhibition hall, multi-media exhibits, flight simulators, the 'Globe Theatre', five aircraft and historic Hinkler House all in the tropical surrounds of the Bundaberg Botanic Gardens.
Visit the Bundaberg Rum Distillery
But beware those big white Drop Bears! The home of our mighty Bundy rum has a ripper guided tour where you can discover how the sugar mill, refinery and rum distiller all tick along. It's chock-full of history … and full of Australia's biggest selling spirit which you can sample in a few clever cocktails at the end of the tour.
Best for Ginger Beer and a big Barrell!
You haven't tasted real ginger beer unless you've tried world-famous Bundaberg Ginger Beer. The Bundaberg Barrel's True Brew Experience Tour and free product tasting is a sweet adventure for all the family as you discover the fine art and secrets of brewing Bundaberg Ginger Beer with an interactive activity walk-through display as you learn how ginger is crushed, brewed and fermented to become the popular drink.
Check out the Loggerhead Turtles at Mon Repos Beach
Now here's an experience that is 'turtley' awesome for all the family, but you'll have to wait until November before the season opens. Mon Repos is the largest Loggerhead turtle rookery in the South Pacific and you can catch a great night tour when they come in to nest and lay their eggs in this much loved conservation park. The Visitor Centre will keep you entertained, too, with all its wall displays and interactive features.
SCOTT PODMORE