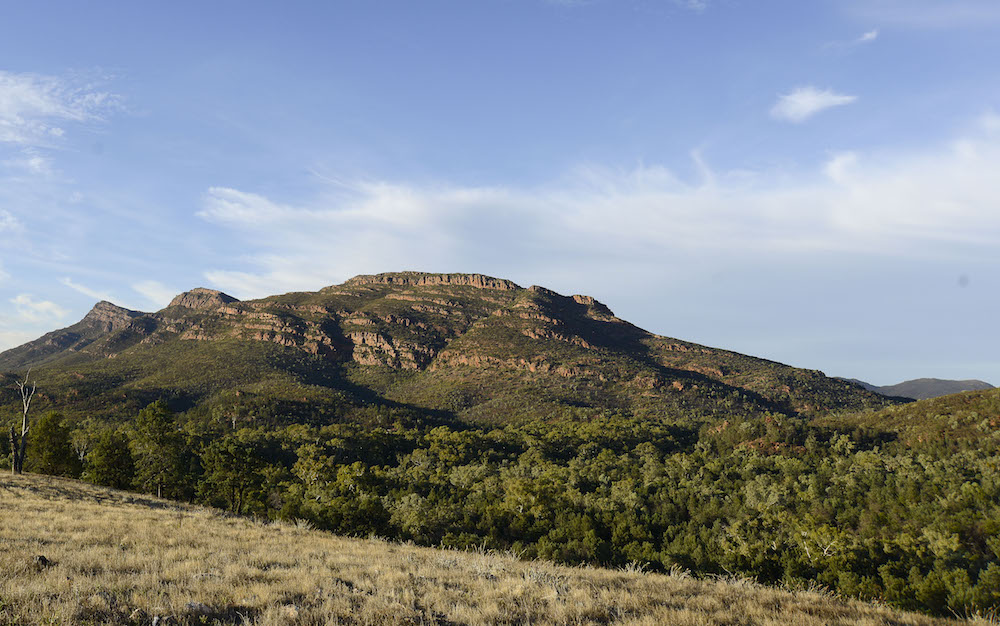 Adelaide is home to so many great areas that offer a range of activities. Next time you fly to Adelaide, make sure you hire a car and drive to these amazing regions.
Adelaide Hills, 25 km east of Adelaide
The Adelaide Hills i only a short drive from the capital city. Here, you can explore German heritage at Hahndorf, or go strawberry picking at Beerenberg Farm. Head to the Mount Lofty summit to admire sunset views of Adelaide. Don't be afraid to get in your car and get lost in the Adelaide Hills – you'll be amazed at the gems you'll discover off quiet roads. Drive along Onkaparinga Valley Rd for green scenery and historic towns. There's also Melba's chocolate factory waiting for you!
Clare Valley, 100 km north of Adelaide
The Clare Valley is one of Australia's oldest wine regions. It's the home of several great wineries, such as Sevenhill and Skillogalee, and the wonderful food being dished up at these wineries are equally superb. If you're after a bit of recreational exercise, walk or cycle along the Riesling Trail. The 32 km track offers beautiful scenery of rolling hills. While in the Clare Valley, head east to visit the historical town of Burra. You'll be taken back in time as you explore antique shops and heritage buildings.
Flinders Ranges, 360 km north of Adelaide (pictured)

Spend a few days in South Australia's largest mountain range. The beautiful and rugged 540 million-year-old landscape holds fascinating fossil remains, peaceful gorges and unique wildlife. Wilpena Pound is the heart of the national park. Here, there are bushwalking tracks suitable for people of all experience levels, which allow you to take in a wonderful panorama. Serious bushwalkers can try traversing some of the area's magnificent, rugged peaks.
Limestone Coast, 350 km south east of Adelaide
It's hard to believe there are so many beautiful natural attractions in the one region. One of the popular activities on visitors' to-do list include touring the fascinating, rugged Southern Ocean Shipwreck Trail, which has seen more than 100 ships sink. Then you can't go past the stunning Mount Gambier Blue Lake without setting aside some time to truly admire its beauty. If you're up for an adventure, take a tour of the World Heritage listed Naracoorte Caves and discover the fossils inside. These incredible finds are believed to be around half a million years old. 
Riverland, 140 km north east of Adelaide
Riverland's gateway town, Blanchetown, is only a 90-minute drive from the state's capital. The region was once the site of paddle steamers and a bustling river trade. There are still historic homes and hotels across the region, which has about 370 km of Murray River running through it. Activities include fishing, canoeing, water-skiing, camping and bushwalking.
BRIANNA PIAZZA