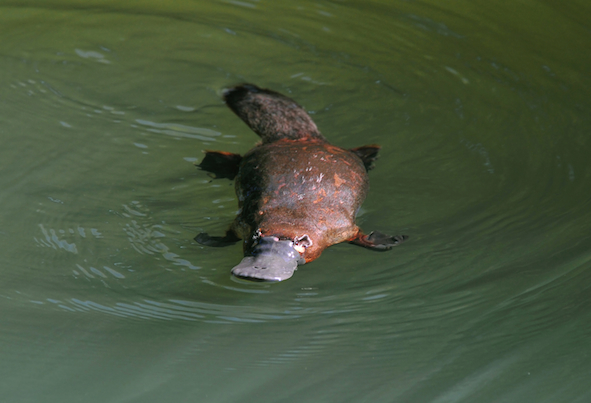 An old jail with a morbid history, a wilderness railway, historic golf course, a place to spot our beautiful platypus and white water rafting action all means there's never a dull moment when visiting Tasmania. Check out our five great things to do in the Apple Isle …
1. Visit historical Port Arthur
(96km south east of Hobart)
STORIES of Australia's dark colonial past haunt every room or corner of Tassie's Port Arthur.
The worst convicted and re-offending criminals sent to Australia between 1833 and 1853 were incarcerated at Port Arthur. It's also the site of Australia's worst mass murder in the nation's post-colonial history.
As one of the country's most significant heritage areas and Tasmania's top tourist attraction, convict history is incredibly well preserved. Guided tours educate visitors about the harsh environment and atmosphere that faced the 12,500 detainees that walked the prison's grounds.
So brutal were the conditions they faced that many committed murder – a crime punishable by death – just to escape the daily horrors of Port Arthur.
Further immerse yourself in the town's fascinating history with a late-night ghost tour or a cruise to the Isle of the Dead, Port Arthur's island burial ground. Ensure you allow time to explore all of the town's gardens and historic sites as many first-time visitors regret not spending that extra night.
2. West Coast Wilderness Railway
(Queenstown, 260km north west of Hobart)

STEP back in time as you climb aboard a majestic steam train transporting you from the heart of Queenstown all the way to Hobart.
Journey through pristine forests and breathtaking landscapes as you learn about the railway's rich history and the tales of the risk, hardship and determination that helped shape the rugged Tassie west coast back in the 1890s.
3. Platypus spotting
(Latrobe, 10km south east of Devonport)
OUR world-famous platypus is widely considered to be one of the world's most unusual creatures. Believe it or not, it's also one of the few venomous mammals in existence.
A visit to the Platypus Interpretation Centre at the Australian Axeman's Hall of Fame is a chance to see a platypus in its natural environment and learn so much more about them.
With a bit of luck, he or she won't be sleeping – they're said to snooze for 14 hours on average each day.
4. White-water rafting in Tasmania
(Huonville, 38km south west of Hobart)

FOR the serious road-tripping thrill-seeker, white-water rafting along Franklin River is the perfect combination of natural beauty and adventure.
Work in a team to stay afloat while encountering rapids and challenging sections of water.
You'll also pass tranquil pools, pristine rainforest and deep gorges in this epic adventure along one of the world's last great wild rivers.
5. Oldest Golf Course
(Bothwell, 76km north-west of Hobart)
HEAD back in time in Bothwell, the home of Australia's first golf course, Ratho, which was settled in 1822.
The well-preserved golf course is the oldest known that exists outside of Scotland where the game evolved.
You'll experience what playing golf was like in the 19th Century before technology and year-round watering systems came into the equation, with each season bringing varying challenges in a part of Tasmania.
It's a place oozing charm with stone cottages, gardens and other centuries-old buildings.
They say the greens are even maintained by the grazing sheep in the area. Also, don't forget to visit the Australian Golf Museum while you're there.
SCOTT PODMORE