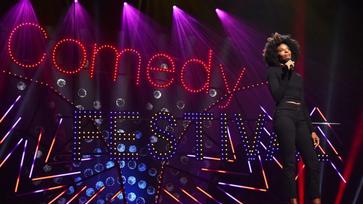 The great thing about living on Australia's East Coast is that there are East Coast events year round. It doesn't matter whether it's raining or the sun is shining. You can always find an entertaining and unique festival or event to fill your weekend.
Just grab a bargain car rental from your nearest capital city and you're ready to start exploring!
Here are our top five East Coast events for autumn.
Melbourne International Comedy Festival
27 March – 21 April, 2019
The Melbourne International Comedy Festival is one of the world's top comedy festivals. It's a must for anybody who is up for an evening of non-stop laughter. Comedians from across the world come to Melbourne with their sell-out shows. This year's line-up includes names like Adam Knox, Aaron Chen and 'the funniest woman on Earth' Maria Bramford.
High Country Harvest, Victoria
Early to mid May
Discover the delights of North East Victoria with the annual High Country Harvest, just three hours north of Melbourne. It's one of the country's most beautiful areas in autumn, with forests transforming into shares of gold and red. The High Country Harvest attracts more than 50 culinary events to the region. Spend your time in the High Country feasting on gourmet creations and sampling wine and craft beer.
Canberra Balloon Spectacular, ACT
9 – 17 March, 2019
Imagine waking up to the romantic view of 50 hot air balloons floating across the sky. At the Canberra Balloon Spectacular you can do just that! Pilots start inflating their balloons at sunrise on the lawns on Old Parliament House, before they take to the sky. The hot air balloons create a scenic backdrop – and a rare photo opportunity if you want to photograph iconic Canberra attractions at the same time. You may even want to jump into a hot air balloon ride as a passenger!
Sydney Royal Easter Show, NSW
12 – 23 April 2019
The Show, which celebrates Australian culture, has been running since 1823. Every Easter the Sydney Royal Easter Show combines country and city experiences into one event. More than 850,000 people come every year to experience rural traditions with the 12 days of agricultural competitions and farm animal experiences. There's also live entertainment, shopping and carnival rides. The Show is one of the must-do East Coast events, and it makes for a great day out for the family.
Captain Cook 1770 Festival, Qld
24 – 26 May, 2019
Locals say their towns of Agnes Water and 1770 are paradise. Once you spend a few days here, it's easy to see why. Come in May, when the Captain Cook Festival is on to see the re-enactment of Captain Cook and his crew anchoring and coming ashore for the first time . There's live music, dance, amusement rides and market stalls. There's also a spectacular fireworks display on the Saturday night.
BRIANNA PIAZZA