If you've booked a hire car to explore Australia, chances are you're going to need somewhere to rest your head at night. But before you make a beeline for the nearest hostel, check out some of these incredible offerings from our friends at Airbnb. Whether you fancy a night in an enchanted cave, a treehouse or a shipping container, one thing's for sure: you won't forget these trips in a hurry.
The Tree House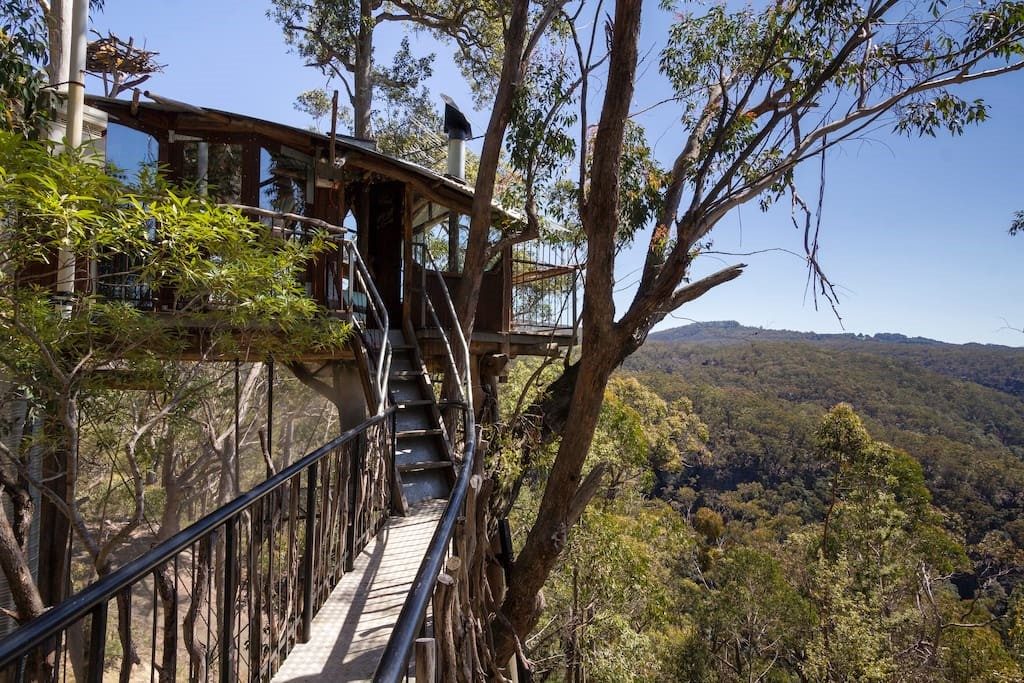 Source: Airbnb
If waking up in a forest high above the trees sounds like a good time to you, you'll love The Tree House in the Blue Mountains. It might not be the cheapest night's sleep you've ever had, but the views, built in jacuzzi and photo opportunities will be worth it. Grab a hire car from Sydney and you can be relaxing in your forest getaway within 2 hours.
Luxury Yacht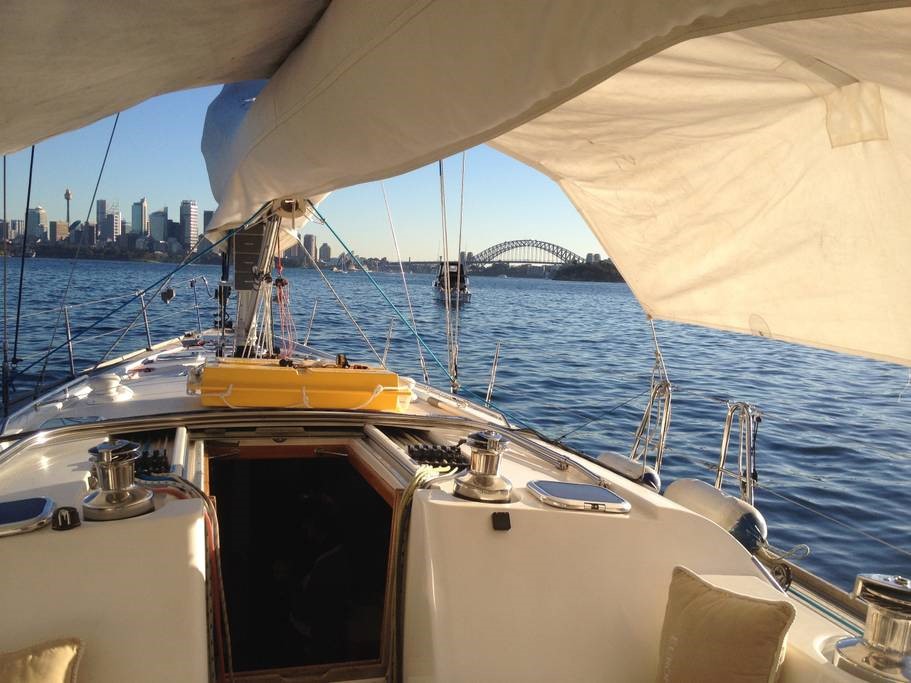 Source: Airbnb
Sometimes there's no better place to be than on the water. Why not spend a few nights living the life on your very own yacht, moored in Sydney Harbour? With stunning views of the harbour bridge and other iconic landmarks, you'll enjoy a taste of how the other half life. Book a rental car from Sydney Airport and you can be lounging on deck within an hour.
The Enchanted Cave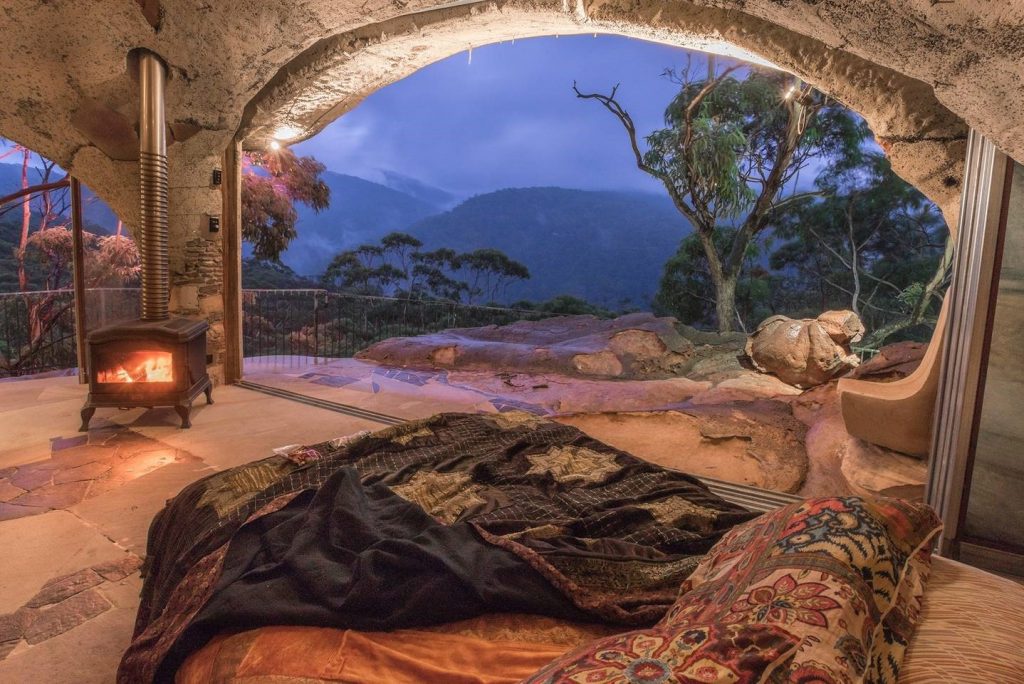 Source: Airbnb
Looking for something extra special? You can't get much more unique than a luxurious cave in the middle of nowhere. This particular cave is located in Bilpin in the Blue Mountains, less than 2 hours from Sydney. You'll be able to stargaze from the comfort of your bed, relax in a private jacuzzi and wake up surrounded by the sound of birds.
The Little Black Shack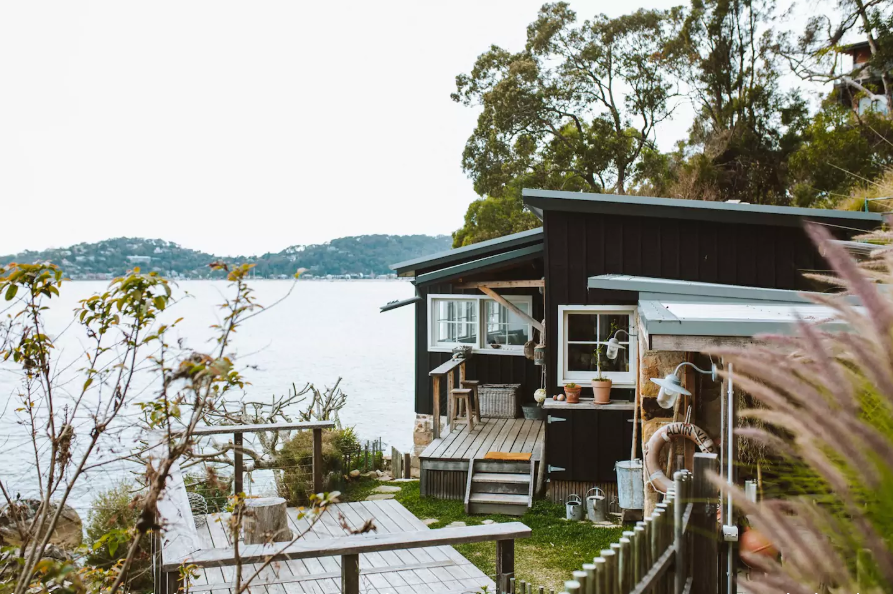 Source: Airbnb
If you just can't choose between a cosy cabin and a seaside retreat, this air BnB could be exactly what you're looking for. Located just an hour's drive from Sydney near the famous Palm Beach, the Little Black Shack lets you have the intimacy of a forest cabin with a bonus of stunning seaside views. Furnished and decorated like a stylish fisherman's abode, you'll also find everything you need for fishing, kayaking, BBQing and snorkelling!
Nautilus 2
Source: Airbnb
Once you've organised your car hire in Tasmania, the next step is to secure somewhere beautiful to spend the night. That's where the likes of Nautilus 2 come in! This glorious guest house has been heralded as having some of the best views in the whole of Australia, with a prime location overlooking the ocean on the island of Killiecrankie.
The Container
Source: Airbnb
Head off the grid to this one of a kind eco-retreat in Lilydale, Tasmania. The space has been created inside a recycled shipping container, and furnished to a luxury standard using recycled materials. The Container contains everything you need for a cosy weekend away from it all, whether you want to paint, play games, eat cheese, or just sit back and enjoy the views! Grab a hire car from Hobart and you could be sitting soaking up the eco-friendly goodness in under 3 hours.
The Sky House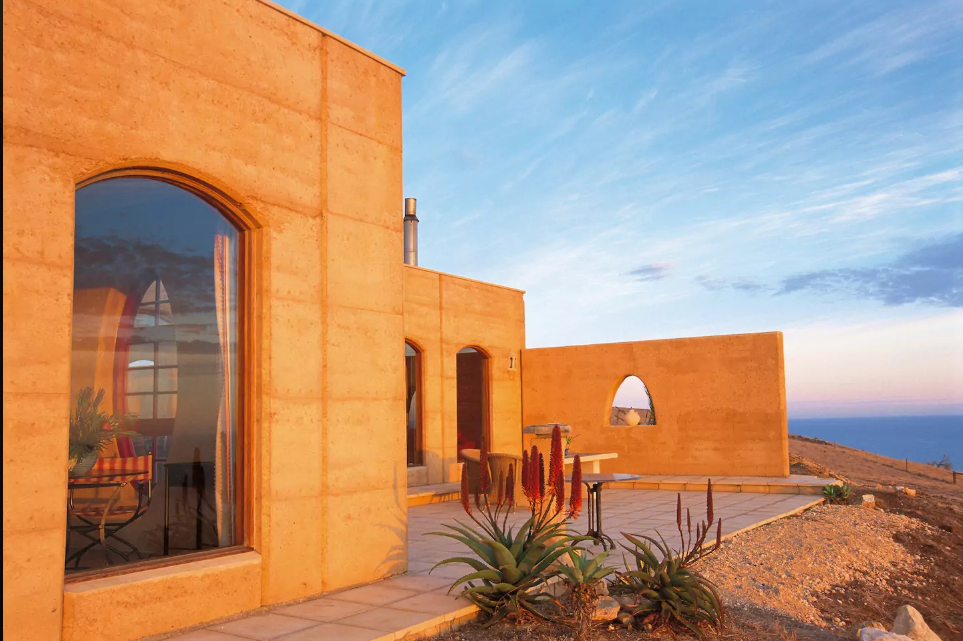 Source: Airbnb
If your travels are taking you to the South of the country, don't miss out on this spectacular AirBnb. Located on Kangaroo Island, not far from Adelaide, The Sky House boasts features like a slow combustion fireplace, underfloor heating and stunning panoramic ocean views. Book a hire car from Adelaide and enjoy a trip on the ferry to get to this spot in around 4.5 hours.
Flinders Lane Apartment
Source: Airbnb
Looking for a trendy place to spend a few nights in Melbourne? This spacious, creative apartment could be just what you're looking for. Located on Flinders Lane, the apartment is just a stone's throw away from some of Melbourne's finest eating, drinking and sightseeing, and the perfect base from which to explore the area in your Melbourne hire car.
Hipstream's Airstream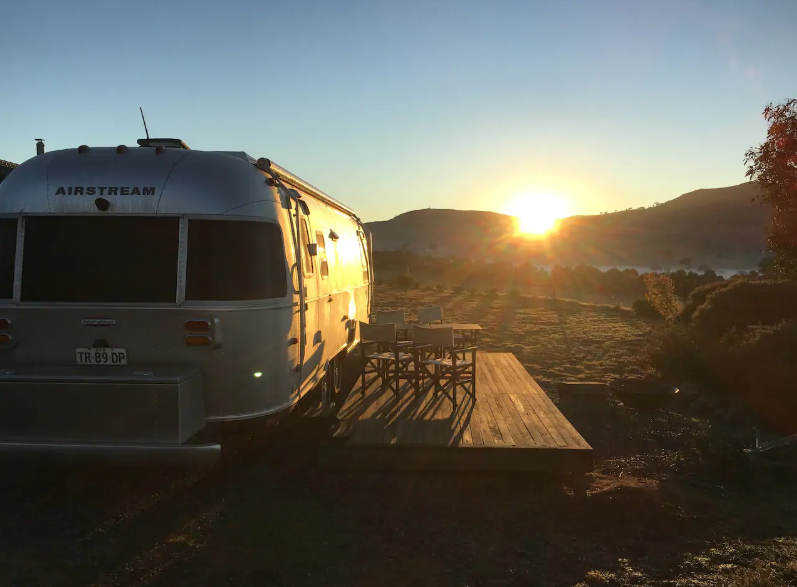 Source: Airbnb
Throw convention out the window and book this renovated Airstream to spend a few nights in the  ACT. Hipstreams Airstream is well equipped for a comfortable nights' stay, with enough room for up to 4 guests. Load up the fire, toast some marshmallows and soak up the peace and quiet under the stars.
Beach Dome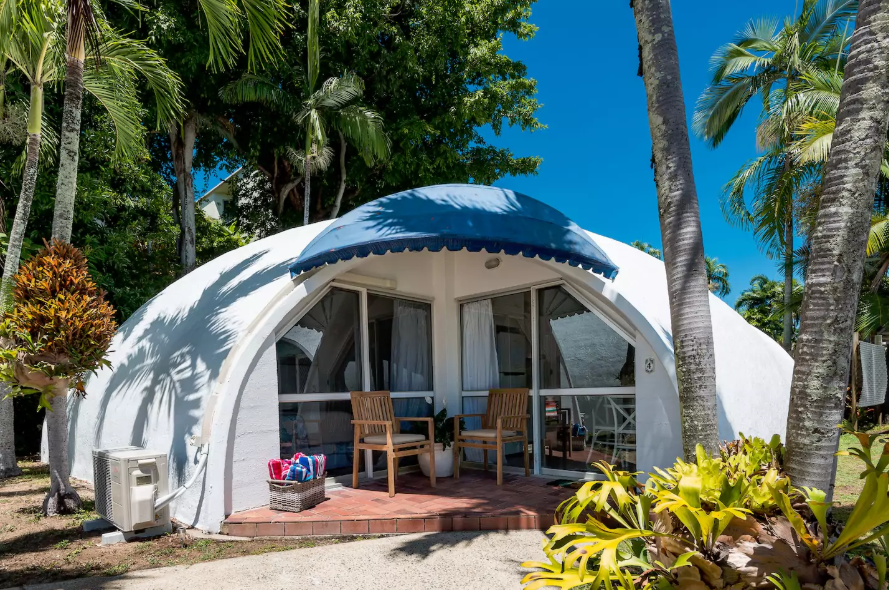 Source: Airbnb
Most people head to Queensland for a slice of the gloriously warm climate. So why not embrace it and stay in a quirky beach dome just metres from the ocean? The Beach Dome is fully equipped with everything you need for a luxury stay, including swimming pool, TV and Wi-Fi, and you'll have all the excitement of tropical Queensland right on your doorstep to explore in your hire car.
With all these exciting options at your fingertips, there's no excuse for staying in below-par accommodation on your next Australian adventure. Book your hire car today and get ready for a holiday with a difference!