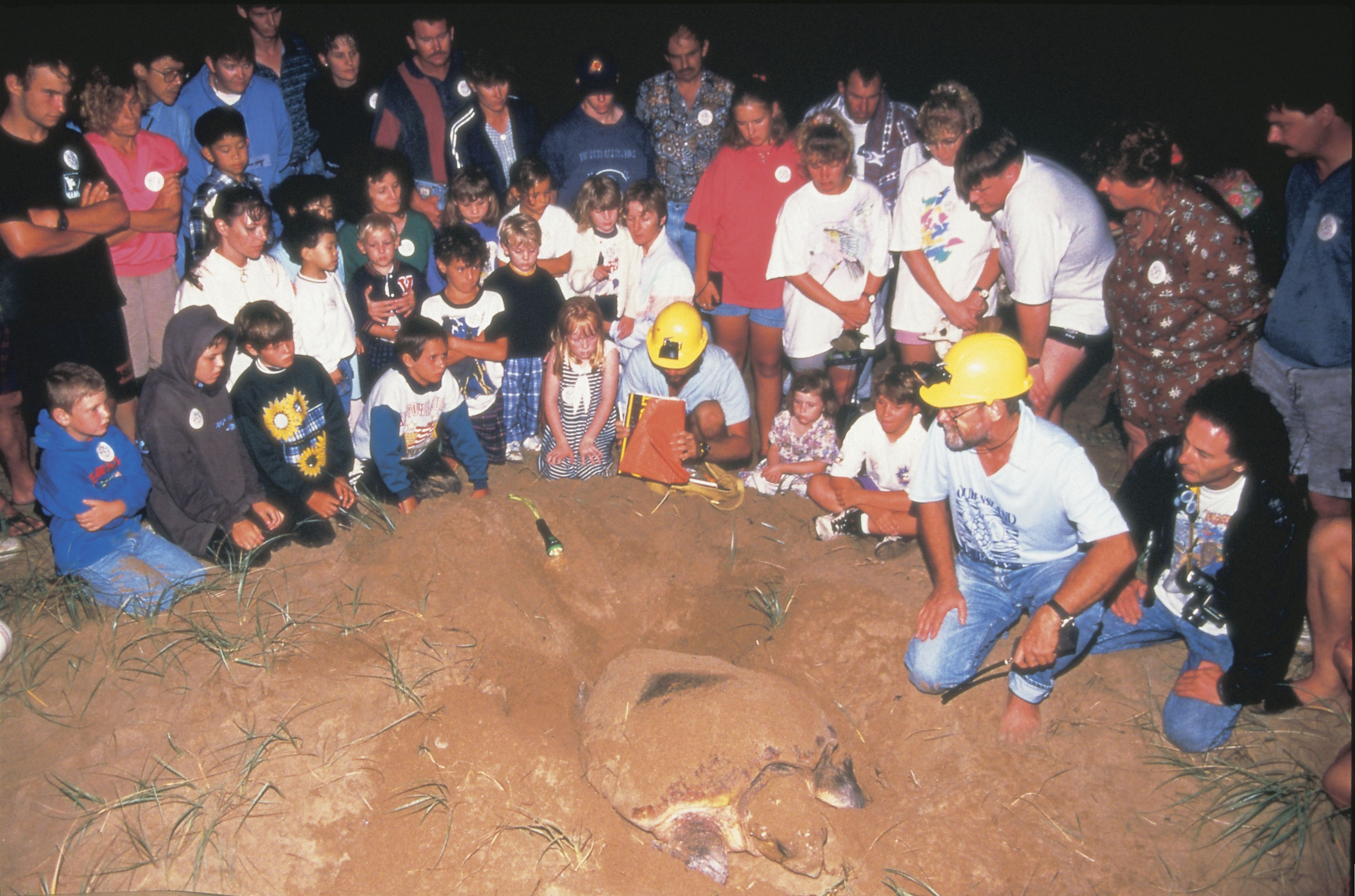 The strip of coastline between Brisbane and Bundaberg is a veritable Aladdin's Cave of natural treasures – glorious beaches, pristine patches of wilderness hopping with wildlife, and humpback whales breaching offshore during the winter months.
But we're here to see another endangered and fascinating marine creature – loggerhead turtles, who choose the beaches south of Bundaberg to perpetuate the cycle of life each summer. Mon Repos Beach is one of the two largest turtle rookeries in the South Pacific, which means it's one of the best places to see them up close as they lay their eggs in the sand, with the babies hatching several months later.
To capitalise on all this area has to offer, having secured a great deal on our Brisbane Campervan Rental with DriveNow we are driving north,  so we can feel at one with our stunning natural surrounds. That's the beauty of life on the road – you can pull up where your whim leads you, and with so many holiday parks located in areas of incredible beauty, we're never disappointed.
It's nearly a six-hour drive from Brissy to Bundy, but we decide to do it in one hit up with Bruce Highway, then take our time meandering back through the Sunshine Coast.
We're a little exhausted as we pull into Bangara Beach Caravan Park late afternoon, but excited by what lies ahead. A pretty nature trail links the caravan park to the Mon Repos Turtle Rookery, and we head to the Visitor Centre after an early dinner to take one of their ranger-guided tours. These days, there are strict rules around approaching the massive reptiles as they haul their cumbersome frames up the sand; but it's an incredible experience to see them giving birth with such dignity and determination.
My kids were a little disappointed they didn't get to see the babies hatching and running the gauntlet back into the waves; but hopefully we can return one February to see nature's miracle go full circle.
Taking our time to drive back down the coast, nature continued to impress – the stunning beaches of the Hervey Bay coastline, the wonderful dichotomy of Noosa, its glitz and glam complemented by glorious bushland and achingly beautiful bays; the emerald hills of the hinterland; and the sun and fun of the Sunshine Coast beaches. Australia Zoo is a must-see, as is the fabulous Underwater World at Mooloolaba, a massive aquarium filled with more than 25,000 sea creatures.