OK, so you've decided to take the family on a road trip, or you've roped in a friend or partner to hit the road with you. You've then picked up your DriveNow rental camper or car hire in either Sydney, Melbourne or Brisbane and you're staring at the open road. Where to now?
Sometimes it's good to be spontaneous and have no set plans, but often its better to have a broad idea of what you want, with plenty of room for change along the way – a tribal rewards membership with Family Parks Australia could be just what you need in this situation.
While there are plenty of caravan-holiday park chains to choose from including Big4, Top Tourist Parks and Discovery Holiday Parks, one of my favourites is definitely Family Parks Australia, an organisation that has been around for more than 18 years representing independent caravan parks and camping grounds in over 170 locations throughout Australia and New Zealand. Each park has a minimum three star rating. They offer unpowered and powered sites, as well as on-site caravans or cabins and ensuite units.
But it's the "tribal rewards" membership program where you can really reap the benefits, including a 10 percent saving on accommodation costs – that's up to $20 on sites and $40 on cabins! It also entitles you to savings on entertainment, theme parks, cinemas, restaurants and shopping at over 6000 affiliated merchants. You can save on insurance (MHIA) for caravans and motor homes and have access to book ahead services and online travel planners. All this for a $40 member's card. Check out the Family Park website and you can find specials such as $1 Wednesday at Howlong Caravan Park or a kids stay free deal at Banksia Tourist Park. You can also make use of the holiday planner and the map facility.
So, there you have it. Security in the knowledge you will find quality facilities wherever you go, flexibility in the knowledge there are so many destinations to choose from and relief in the knowledge your tribal rewards membership is going to save you money all year round. Sounds like a plan.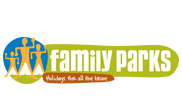 www.familyparks.com.au
To get an idea of the type of itinerary you could line up sticking with a Family Parks Australia route, here's a handful of recommendations for a journey up or down (or both) driving along the east coast.
Tathra Beach Family park – three and a half stars
Boasting 500m of beach frontage on the Sapphire Coast halfway between Melbourne and Sydney, the park's surroundings feature ancient forests, rolling green hills and endless stretches of sculptured coastline, with easy access to cafes, restaurants, shops and galleries.
Two Shores Holiday Village – three and a half stars.
Track it down on the shores of beautiful Tuggerah Lake. Surrounded by surfing beaches and national parks, the holiday village is only one and a half hour's drive north of Sydney and is known for its fabulous bush walks and fishing classes.
Norah Head Holiday Park – four stars.
Another 90-minute drive north of Sydney, this park is just 300 metres from Soldiers Beach, the premier surfing swimming beach on the Central Coast and is close to six other beaches. The historic Norah Head Lighthouse is within walking distance.
Lakeside Resort Forster – three and a half stars.
Set in parkland on the shore of beautiful Pipers Bay on Wallis Lake, the resort is only minutes away from beaches, restaurants, cafes and clubs and is just two hours north of Newcastle.
Harbour View Caravan Park – three stars.
In Hervey Bay, QLD, this is the closest caravan park and campground to the marina and Fraser Island, making it a perfect base for whale watchers, boating and fishing enthusiasts.
SCOTT PODMORE