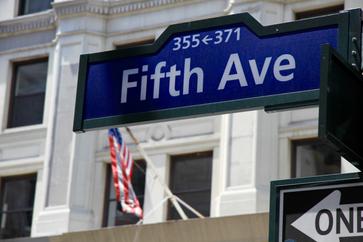 Everybody knows NYC for its famous broadway shows, subway buskers and outdoor concerts. The music scene is the city's heart and soul, although NYC has many music venues that you probably don'e even know about!
If you're stopping by NYC for your USA driving holiday, you should check out some of these hiddem gems.
Brooklyn Steel
Brooklyn Steel quickly made a name for itself after opening last year, with five nights of sold-out rock concerts. Since then it has become one of the most popular music halls for locals, with many performances for one night only. Some upcoming names include The Front Bottoms and rapper Noname.
Barbes
Imagine watching musicians perform a friendly, intimate back room of a French bar. That's Barbes for you and it's one of the city's most diverse music scenes. You can expect everything from indie rock, West African funk, jazz and French musette.
Flushing Town Hall
The iconic Flushing Town Hall, which was built in 1862, is full of history. It was once a bank, courthouse and even a jail. However, today it's a centre for travelling theatre productions, cultural events, dance and music performances. Some events to hit the venue soon include jazz, Latin American and Asian music.
Apollo Theater
Apollo Theatre in Harlem is famous for launching the careers of some of the world's greatest icons, including Ella Fitzgerald and also Jimi Hendrix. Next year the venue celebrates 85 years of supporting emerging artists from diverse backgrounds through its Amateur Night series. It also hosts fantastic dance and theatre shows.
Terminal 5
In the heart of Hell's Kitchen in Manhattan is a multilevel venue with five strikingly different rooms that can host up to 3,000 people. It's a drawcard for famous DJs and hip-hop talent from across the world. Some of the acts coming to Terminal 5 soon include Bomba Estero, Nghtmre and Enrique Bunbury.
Lehman Center for the Performing Arts
The Bronx's premier nonprofit performing arts venue showcases a variety of artists. It seats 2,300 people and is undergoing an expansion, which is due for completion next year. Some of this season's highlights include Domingo Quinores and American Idol winner Ruben Studdard.
Wonders of Nature
A cozy bar-venue which feels more like your living room is exactly what many of us prefer, especially during the winter months. Wonders of Nature has everything you need for a great night out, including fringe and experimental music and performances.
Music Hall of Williamsburg
Holding 550 people, the Music Hall of Williamsburg is sidely regarded as one of the United States' best rock clubs since opening in 2007. It's a great concert experience thanks to the venue's builders incorporating acoustical design. Teenage Fanclub, Margo Price and The Lemon Twigs are set to take the stage over the next few months.