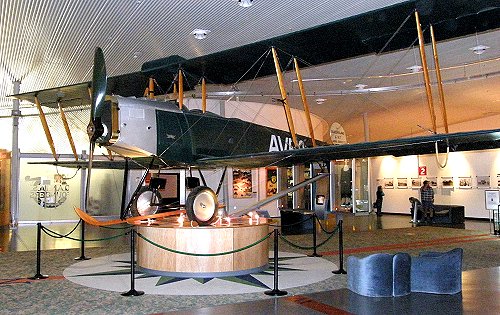 Queensland is home to several great museums, which are not to be missed. Here are some of the best to include in your next Queensland holiday.
Qantas Founders Museum, Longreach
Explore the history of Qantas, right from its humble beginnings. This museum uses interpretive displays, interactive exhibits and replica aircraft to educate visitors about the founding of the iconic Australian airline company. The museum allows you to see the things you'd never see as a passenger on a Qantas jet. Extra tours allow you to live every child's dream by sitting in the pilot's chair and learning about the buttons in the cockpit, or you could walk along the wing of the 747.
Australian Age of Dinosaurs, Winton
Australia's largest collection of dinosaur fossils is found a short drive from Winton in central Queensland. It's also surrounded by wilderness views. Paleontologists are still making fascinating discoveries about the dinosaurs that roamed Australia well before humans came into existence. You also have the opportunity to handle and prepare real dinosaur bones in the museum's laboratory.
Queensland Museum, Brisbane
Queensland Museum showcases the very best of the country's natural history, cultural heritage, science and human achievement. The museum tells the changing story of Queensland through its permanent and changing exhibitions. It's home to millions of objects, specimens and artefacts.
Minerals Heritage Museum, Brisbane
This museums aims to preserve, display and educate people about minerals, crystals and gems, which were formed thousands of years ago. The Minerals Heritage Museum houses about 700 beautiful mineral specimens of all colours, mostly donated by local residents and organisations.
Ripley's Believe It Or Not, Surfers Paradise
It's guaranteed that you'll see something inside Ripley's that you've never seen before. Located in the heart of Surfer's Paradise, Ripley's Believe It Or Not museum's artefacts and interactive exhibits are quirky and fun.
Archer Park Rail Museum, Rockhampton
Step back in time with a tour of the Archer Park Rail Museum, where you'll also learn about the history of rail-based transportation in Rockhampton and surrounds. A highlight for many is riding the fully restored Purrey Steam Tram, which is believed to be the only one of its kind in the world.
BRIANNA PIAZZA