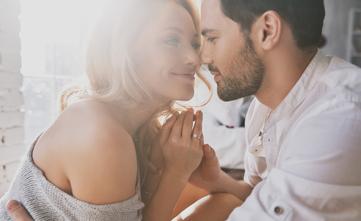 The arrival of autumn around Australia in March has everyone yearning for a romantic autumn break. It's the season of misty mornings over rolling hills, golden crisp leaves across footpaths and tucking into scrumptious meals. Don't let the chill keep you from venturing from your nearest capital city to experience a magical autumn break.

Hire a car from your closest capital city and go exploring for a few days. Here are five great spots that we recommend for an autumn break.
Bright, Victoria
Venture towards North East Victoria's high country to discover nature's wonders. From late April to early May, you can soak up the gorgeous autumn atmosphere at the Bright Autumn Festival. Get ready for music in the streets, fresh produce at the markets and a grand parade. Proud locals also allow tourists to come into their homes and take a look at their impeccable gardens. Just look for the 'Open Garden' signs.
Huon Valley, Tasmania
Drive through the Huon Valley's rolling hills, about 40 minutes from Hobart. It's a perfect destination for anybody who just wants to relax and enjoy some picturesque scenery. Get lost in the backroads, passing farmlands and wineries as you admire the different shades of gold, red and orange. Pack a picnic and sit down next to the Huon River for a late lunch.
Hunter Valley, NSW
The Hunter Valley is one of those rare gems that come alive in autumn! Drive just three hours north of Sydney to treat yourself to good food and wine in one of Australia's most popular wine-growing regions. A great excuse for an autumn break in the area is the Hunter Valley's signature event, the Lovedale Long Lunch. Every May the region's top chefs and winemakers meet to treat guests.
Barossa Valley, SA
The Barossa Valley is another great spot for a romantic autumn break. This wine-growing region is the perfect destination for wine lovers. It's also rich in history, with the Barossa Valley being home to the wine-making scene since 1836. You must not leave this gorgeous place without taking to the air in a Barossa balloon ride. There's nothing quite as beautiful as watching the sun rise on a beautiful autumn day.
Toowoomba, Queensland
Escape to South East Queensland where the weather is a little cooler and the autumn season makes its mark on the year. It's a great time to visit the so-called 'Garden City' just west of Brisbane. Hit the Toowoomba Autumn Leaf Trail, where you can walk one of the city's many tracks to admire different gardens and native birds. It's an ideal place to have a picnic and unwind.
BRIANNA PIAZZA